CES 2013: All our coverage 6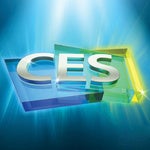 If you're of the geeky kind, there's probably only one place in the world you'd like to be right now – Las Vegas. That's because Sin City is once again hosting the annual Consumer Electronics Show, which is already swinging at full speed. Of course, we're right in the middle of the action as well, bringing you all the latest news as it unfolds. Have you been keeping track of our coverage?
Well, even if you haven't been meticulously following our news feed, fear not as you've landed at the right spot. Here we've collected all our CES 2013 coverage in one place – news, announcements, hands-ons and videos, you name it. New posts are being added at a regular basis, so make sure you come back later and update yourself on all the latest from the show.
Let us begin with what's surely among the most exciting announcements made so far – that of the Sony Xperia Z. Sure, it would've been a lot more exciting if the smartphone had not been leaked a gazillion times on the web already, but that's just us nitpicking. A pretty similar model known as the Sony Xperia ZL was also unveiled by the Japanese company.
The Chinese manufacturer presented a couple of Android smartphones - the 5-inch Huawei Ascend D2 flagship and the humongous, 6.1-inch Huawei Ascend Mate. Make sure you check out our hands-ons to learn more about these two devices.
Although no new devices were unvelied by the Korean tech giant, several announcements were made. Among them is the upcoming availability of the Samsung ATIV Odyssey and Samsung
Galaxy Note 10
.1 with LTE for Verizon.
What Intel had to announce today were a couple of processors meant to power mobile devices. One of them is tailored for tablet use, while the other would fit nicely inside entry-level smartphones.
Yup, Alcatel announced new Android devices today! The most exciting in the bunch is the Alcatel One Touch Idol Ultra, which is now the world's thinnest smartphone. We also have the new One Touch Scribe series by Alcatel, which features relatively affordable 5-inch phones.
The list would not be complete without NVIDIA, which took the veil off the Tegra 4 system-on-a-chip. In fact, two devices that are powered by the powerful piece of silicon are already known.
More CES 2013 smartphones, tablets and hands-ons
There are lots more tablets and smartphones on display at CES 2013, powered by either Android or Windows. These include not only high-end handsets, but also mid-range and entry level devices suitable for potential buyers on a budget. Read all about them!
And last but not least we have an assortment of news and announcements that we couldn't fit in a category of their own. The most significant ones are on top of the list. Check them out below!