Best Google Pixel phones
4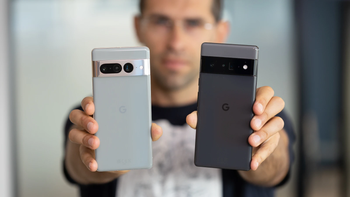 The Pixel lineup is your best bet if you're willing to experience Android in its best form. Despite the niceties that Samsung & Co throw inside their custom skins, there's something comforting about Google's take on Android, which despite its strengths isn't that common and loses it when it comes to custom Android skins.

With always class-leading cameras, super performance, and software that stands out, Pixels is often the recommended choice, and rightly so. Although I might find superior hardware features and exclusive functionalities elsewhere, truth is you can't really go wrong with a Pixel. This has been the case since the Pixel lineup's inception in 2016 and hopefully, things wouldn't change in the near future.
In recent times, Google's Pixel lineup has taken a slightly different path - instead of trying to match its rivals pound for pound, Google is moving towards a custom future, where its Tensor chipsets are expected to make ripples with their amplified reliance on on-device artificial intelligence and machine-learning.
But what is the best Pixel phone? Let's see if we can find the answer together.

Google Pixel 7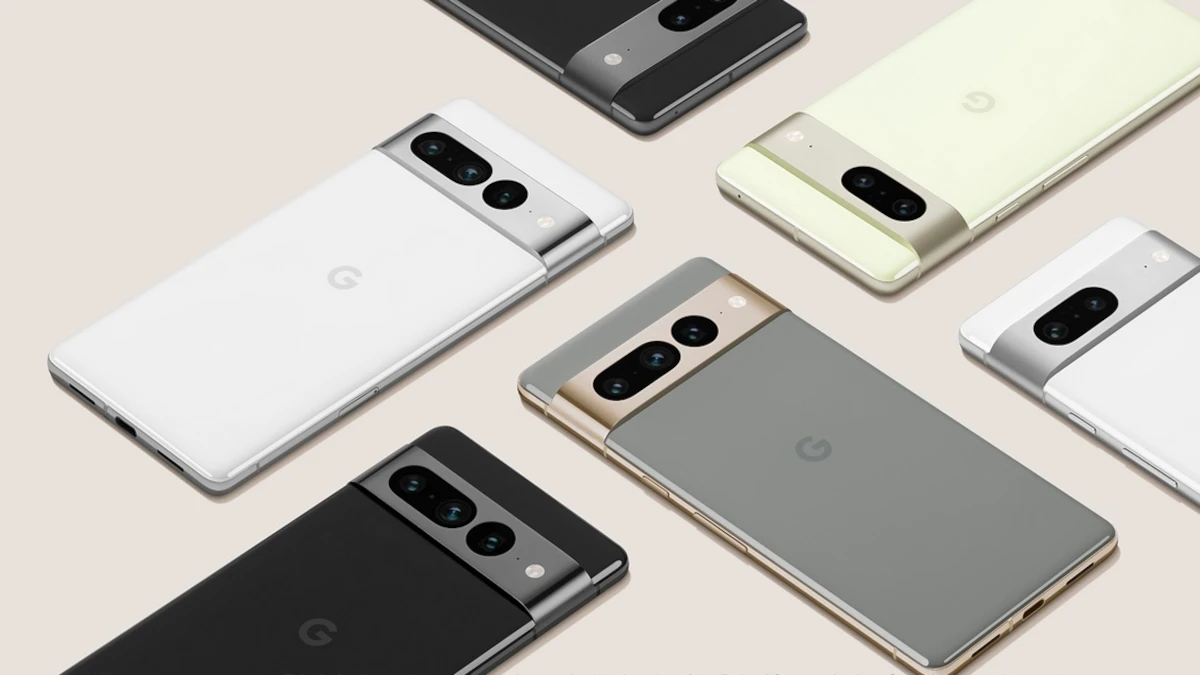 Beating all leakers to the punch, Google unveiled its upcoming
Google Pixel 7
months before its potential announcement and release. With an aluminum camera bar at the rear, Google is slightly evolving the design introduced with the Pixel 6 series, and will reportedly be fully made of aluminum, which could spell the end of wireless charging. What's more, it will be powered by second-gen Tensor chipset, which will focus on AI and Machine Learning.
There will be two models, most certainly Google Pixel 7 Pro and Google Pixel 7, and we generally expect an autumn release of both devices.The Pixel 7 series will ship with Android 13 pre-installed, naturally, and we generally expect a 6.7-inch or 6.8-inch AMOLED display with a 1440+ resolution on the Pixel 7 Pro, while the regular model could come with a 6.1 or 6.2-inch 1080p display.
Color options for the Pixel 7 will be Obsidian, Snow, and Lemongrass, and the Pro model will be offered in Obsidian, Snow, and Hazel.
Google Pixel 6 Pro

Despite the performance shortcomings of the Google Tensor, the Pixel 6 Pro is an excellent phone with a superb camera that's absolutely the one to consider if you're willing to look past the Apple/Samsung duopoly that's domineering the market. For the first time ever, Google has come up with a device that seemingly doesn't lack any contemporary new feature, has no immediately visible flaw, and actually feels interesting enough to be considered by regular folks, not just Android die-hards and tech enthusiasts.
Read our full
Pixel 6 Pro review here
.
Google Pixel 6
Meanwhile, the regular Pixel 6 is also a phone worth mentioning. It lacks the curved screen and the extra telephoto camera that grace the Pixel 6 Pro, but makes up for that with a more compact body and a lower price tag. Well, technically the "smaller" Pixel 6 is not that much smaller, with its own 6.4-inch screen, it's still built with premium materials — unlike some companies who dress their "cheap flagships" in plastic —, and still has a high refresh rate screen —unlike some other companies that limit their "cheaper flagships" to 60 Hz. With the same Google Tensor processor that's on the Pro and the same 50 MP main camera, the Google Pixel 6 has enough going for it to deserve your hard-earned $600.
Google Pixel 6a
Announced at Google I/O 2022, the
Pixel 6a
is mostly similar to the Pixel 6, but comes at the affordable price of $449. With a dual 12MP camera system and thanks to the Tensor chipset, the Pixel 6a scores a slew of important camera features normally found on the pricier Pixel 6 and Pixel 6 Pro. For example, you get Enhanced Magic Eraser, which changes the colors of distracting objects, Night Sight, and Real Tone to your photos.
You don't get Motion Mode, which eliminates blur and keeps moving subjects in tack sharp focus, but that's small price to pay for the phone's affordability. Aside from the improved camera, there's a 6.1-inch 1080p display running at 60Hz, 6GB RAM/128GB storage, a 4,410mAh battery, and 18W charging speed. The phone is available in Sage (green), Chalk (white), and Charcoal (black) colors, and all of this comes in at $449. Superb deal!

Google Pixel 5a
The
Google Pixel 5a
is extremely similar to the Pixel 4a, but comes with a large 6.34" FHD+ display running at 60Hz, a Snapdragon 765G chipset, 6GB of RAM with 128GB of internal storage, enormous 4,680mAh battery, and a 12.2MP dual camera with Google's AI processing on board. The overall design is simplistic and reminiscent of the Pixel 5 family, with no major design changes. The successor to the Pixel 4a and Pixel 4a 5G will be sold in USA and Japan starting at $449. Currently, the Pixel 5a is easily the best value Pixel phone available out there, with the best ratio between features and price.


Google Pixel 4a & 4a 5G
The
Pixel 4a
is available in two differently sized flavors: 5.8 and 6.2-inch versions, the latter of which is 5G-capable and carries the
4a 5G
name. Aside from that, it comes with a Snapdragon 765G chipset, 6GB RAM with 128GB storage, and 3885mAh battery. There is a dual-camera setup that consists of one 12MP wide and one 16MP ultra-wide sensor, and from what we've seen, it's pretty much identical to what you get from the Pixel 5 in terms of overall quality.
Google Pixel 5
Okay, the
Pixel 5
is definitely not the best Pixel you can get right now, especially considering that the Pixel 4a/4a 5G is definitely a better value. What prevents the latest Google "flagship" from being accepted as such by the Android community? It's merely an upper mid-range device, which is good by itself, but it's hard to talk about the best Pixel phones and automatically consider the latest one the best.
The
Pixel 5
made right with most of the wrongs that plagued the Pixel 4 lineup. It dropped the gimmicky Motion Sense sensors and went for a classic fingerprint scanner, had much better battery life, and overall introduced a much smoother overall smartphone experience, without the experiments that the Pixel 4 introduced. Despite that it was only available in one size and was certainly overlooked by folks who want larger phones, the Pixel 5 is to this day an excellent compact phone, and easily one of the best Pixel phones around, only surpassed by the Pixel 4a and 4a 5G.
Have a look at our
our Pixel 5 review
right here and see what's hindering it from being the best Pixel phone in 2021.
Google Pixel 4 and Pixel 4 XL
The
Pixel 4 and Pixel 4 XL
are the first Pixels to come with high refresh displays: at 90Hz, they are offering a smoother experience than their predecessor and are cashing on the already mainstream high refresh rate. What's more, the Pixel 4-series introduced dual cameras on the Pixel range for the first time. However, it wasn't a ultra-wide angle camera as it was expected, but a somewhat redundant telephoto camera.
The Pixel 4-series arrived in Clearly White, Just Black, and Oh So Orange color versions, with the not-so-well received Motion Sense tech on board, allowing you to control media and skip the fingerprint sensor for a dedicated face unlock. The Google Pixel 4 XL comes with a 90Hz 6.3" OLED display, a Snapdragon 855 chipset, 6GB of RAM, 64GB of storage, a 3700mAh battery, a dual-camera (wide + telephoto), and availability across all major US carriers.
Its large notch and mediocre battery life hinder it from being crowned as the best Pixel phone out there. Check out our
Pixel 4 and Pixel 4 XL review
to see why they were not received that warmly and hardly considered to be the best Pixel phones.