New Intel Atom processor for use in low-cost smartphones runs at 1.2GHz, offers HSPA+ speeds
4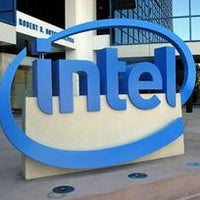 Intel is slowly, yet surely paving its way towards establishing itself as a big player on the smartphone and tablet arena. It already made a splash today by announcing its new
quad-core Atom processor made for tablets
, but that wasn't the only new piece of silicon the chip maker had in stock for us. Enter the Atom Z2420 – a mobile processor tailored for use in entry-level smartphones, including Android handsets.
What is known about the Intel Atom Z2420 (aka Lexington) so far is that it can run at up to 1.2GHz and supports Hyper-Threading Technology. The chip should pack enough processing power to handle 1080p video encoding and decoding, although details as to what GPU is in use aren't clear. Support for both a main and a front-facing camera is also in stock with the option to shoot 7 photos at 5MP in less than a second, if burst mode is enabled. It is also worth noting that an Intel HSPA+ modem is featured in the platform providing Dual SIM/Dual stand-by functionality. Last but not least, microSD cards, FM Radio connectivity and WiDi streaming are included as well.
Several phone manufacturers, including Acer Lava International, and Safaricom, are already interested in this new, low-cost Intel Atom mobile processor. However, actual smartphones that will use the new chip are yet to be announced.