Liveblog: Huawei CES 2013 press conference
3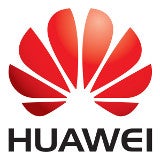 Huawei has become quite the name in mobile these days. The Chinese company has always played a critical part in this business by supplying much of the infrastructure needed for cellular networks, but it has recently started to make forays into the devices business. Although they have largely failed to attract enough attention, which is probably due to the fact that they have been focusing on low-cost models, we wouldn't be that surprised to see the mighty Huawei become a much larger force as far as handsets go soon.
We'll be live at Huawei's press conference here at CES 2013, and will bring the news to you as the come out. All you need to do is to take a look at the liveblog below every once in a while.
Stay tuned, as the event will begin at 1PM PT | 3PM CT | 4PM ET | 9PM GMT!