ZTE wants to launch a Firefox OS smartphone in Europe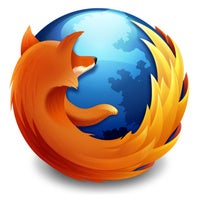 Information regarding actual devices, however, has been scarce to this point, but we now know that at least one major manufacturer is serious about Firefox OS – ZTE. The Chinese company announced its plans to launch a Firefox OS-based smartphone in Europe in partnership with a yet-unspecified wireless carrier. A launch of such a handset on the U.S. market is also being evaluated, although nothing is certain at this point.
But if you're hoping to see high-end Firefox OS smartphones loaded with premium features, then you are most likely in for a disappointment. The HTML5-based operating system is intended to run on entry-level and mid-range handsets – handsets that may cost about as much as some feature phones. Currently it is known that Qualcomm – the maker of the Snapdragon chip family, will supply silicon for the upcoming Firefox OS smartphones.