Best Android phones in 2021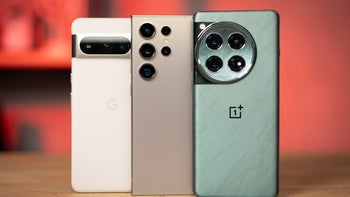 There are so many phones and new ones keep on coming up, so it might be hard to pick just one. We are here to help, as we have reviewed and tested hundreds of Android smartphones. We'll recommend some great ones here and tell you exactly what makes them so appealing.
So, what are the best Android phones of 2021? Without further ado, let's dive in!
Contents:
Samsung Galaxy S21 Ultra
The biggest, meanest kid on the block. The Galaxy S21 Ultra dropped in the first month of 2021 to gain a good bit of momentum before anyone else does. It's powered by a new-generation Snapdragon 888 processor and an Exynos 2100 for those outside of the US. For the first time in quite a while, the Exynos processor is very much on par with the Snapdragon one and this is one of the fastest Android phones you can get your hands on right now.
The excellent camera with upgraded focusing and improved 100x zoom is just the cherry on top. The battery life, we found, is very dependable for prolonged use sessions. As a true contemporary flagship, it has a 120 Hz screen for buttery-smooth animations too. And it also supports an S Pen, taking a stab at the Note series' job!
Samsung Galaxy Note 20 Ultra
The
Samsung
Galaxy Note 20 Ultra
is a late 2020 model and possibly one of the last Note phones, if rumors are to be believed. It's an extra large phone with a huge camera bump, plus it's heavier than before and it barely fits in a pocket. If you like a big phone, though, this one is among the best: it has a luxurious feel, and it features a new toughened glass that can theoretically survive a head-high drop. The 6.9-inch screen is class-leading and features a 120 Hz refresh rate for a buttery smooth experience.
Under the hood, the Note 20 Ultra is the equivalent of a muscle car: Snapdragon 865+ is perfect for gaming, and you have 12GB of RAM for effortless multitasking. Camera quality is also excellent and you have up to 50X zoom. Battery life, however, is just good, not quite great. You will need to charge it every night. Last but not least, at $1,300 we feel the price is a bit too high, but Samsung often runs deals, and chances are that you will be able to get it for less. S Pen lovers won't be disappointed, but those looking for the best value-for-money or for a more compact phone might want to look elsewhere.
Samsung Galaxy S21 and Galaxy S21+
These two are almost the same phone. The S21 is there for those that prefer a more compact experience (though, it's not really small) or would like to save an extra buck. Its only downside is that it has a plastic back. Otherwise it has the same internals as the S21+ and S21 Ultra, as well as the same camera as the S21+.
The Plus version is slightly bigger and has that proper glass back. Its screen size is almost as big as on the Ultra, so if you want that big Samsung phone experience but don't care for the Ultra's insane 100x camera, this one is your next best bet.
While the S21 and S21+ cameras are a step below the S21 Ultra's, they are still quite good. The phones perform just as fast as their big sibling and also have 120 Hz displays.
OnePlus 9 Pro
The OnePlus 9 Pro is the best smartphone
OnePlus
has put out thus far. It has an excellent camera designed in partnership with Hasselblad, a big, gorgeous, 120 Hz AMOLED screen, superb performance and blazing fast wired and
wireless charging
. With its charger it can top up from zero to 100% in just 30 minutes, and even if wirelessly charging with OnePlus' newest 50W wireless charger, it will be at 100% in just 43 minutes.


Finally, a high-tier
LG
phone that has an actual name — unlike the G series and V series which were rather confusing for newcomers. The Velvet name was picked to signify how smooth and elegant the phone looks and feels, according to LG.
That aside, the LG Velvet aims to be competitive and comes at a lower price than your conventional top-tier smartphone. To achieve this, the company cut down on the processing power inside the phone, but it still made it look like a shiny jewel and focused on improving its camera performance.
Read more:
LG Velvet review
Google Pixel 5
Google's Pixel 5 is a downgrade compared to the
Pixel 4
in many ways. Google chose to positioned it as an upper-tier midrange phone with a sort-of fast processor, asking $700 for it. That didn't break our hearts as much as the downgrade in speaker quality. The Pixel 4 had an outstanding stereo sound. The Pixel 5 has a honky mono speaker.
That aside, it's super compact and a pleasure to hold and use. It's as snappy as Pixels are known to be, and it delivers that camera quality that you'd expect from Google. The OLED screen has a 90 Hz refresh rate, which still feels smoother than the 60 Hz on the average phone. The Pixel 5 is definitely a good phone, but why take away the speakers, Google... why...
Google Pixel 4a 5G
The Pixel 4a 5G is an upgrade to the affordable Pixel 4a to bring you into the era of 5G. It'll set you back about $500, but it delivers that buttery-smooth vanilla Android experience, even though the OLED screen is capped at 60 Hz. The real upside — it still has good stereo speakers (better-sounding than the Pixel 5 for sure, which we find perplexing). Oh, also — headphone jack.
The midrange market is definitely more saturated than it was a year ago, but the Pixel 4a 5G still manages to put up a good fight. Its most prominent rival is likely the larger, more powerful OnePlus
Nord
, but the camera and software aren't as polished as Google's offering.
Motorola's One line has a number of good budget options, like the
One Fusion+
, but none of them can touch the 4a 5G's image quality or seamless software experience.
Samsung Galaxy A52
The Samsung
Galaxy A52
offers most of what's great about flagship
Samsung
phones for a lower price. Unless top-of-the-line features and specs are absolutely needed, this is arguably the perfect Android smartphone for most people, as it should check the necessary boxes for all but the most hardcore Android users.
It sports a big, beautiful 90Hz AMOLED display, a respectable camera setup with optical image stabilization, good stereo speakers and a headphone jack. Its downsides are its somewhat bulky plastic build and, as is to be expected, its midrange performance.
OnePlus Nord N10
OnePlus' attempt at a mid-ranger should have the competition scared — the company is well-known for its aggressive pricing and the Nord N10 is definitely a lot of phone for its $300 asking price. It may have midrange hardware, but the lightweight OxygenOS doesn't hog up all your resources, so it's still quite responsive.
Its camera is decent at best and it has an oldschool LCD screen, instead of OLED, but if you are looking for something on the cheaper side, the N10 is a solid option.
Motorola One 5G Ace
Motorola is also known for its rather well-made budget phones. The One Ace ticks the right boxes in terms of having OK performance and serviceable main camera. It truly shines when it comes to battery life, easily providing two days of usage on one charge.