Nick Todorov - Managing Editor, Reviewer and Author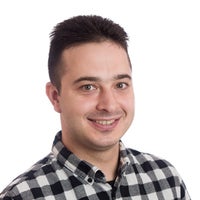 nikolay.t@phonearena.com
As Managing Editor at PhoneArena, Nikolay (Nick) ensures the top-notch quality of the publication's articles and news coverage. He's actively involved in shaping PhoneArena's content strategy and takes pride in helping junior writers on the team realize their full potential.

Nick joined the PhoneArena editorial team back in 2011 as a junior news writer, armed with his expansive knowledge about modern tech and insatiable desire to know how stuff works. He soon got the first few product reviews under his belt, and it wasn't long until he regularly attended major trade shows like MWC and IFA, along with veteran PhoneArena editors.

Over the years, Nick has become an expert on hardware and has a thorough understanding of the camera, battery, and audio tech that goes into a smartphone. He's tested hundreds of tech gadgets throughout his career – smartphones, tablets, earphones, and everything in between. While he's mostly an Android guy, he's not hesitant to switch to an iPhone every once in a while and appreciates the advantages of both platforms.

Nick is not a guy afraid to get his hands dirty. In his spare time, of which there's very little nowadays, he loves tinkering in his workshop surrounded by his arsenal of tools. He's a DIY enthusiast passionate about woodworking and electronics projects, but he's also dipped his feet into the fields of CNC machining, laser cutting, and 3D printing.

Tech interests aside, Nick has always enjoyed traveling. He's been to over 30 countries across Europe, Asia, and the Americas, with the intention of growing the number further as soon as the opportunity arises. His Friday evenings are usually reserved for playing board games with his fellow nerds. Legends about his cooking skills are popular among the ranks of PhoneArena, with his cookies being an all-time favorite of the team.