The Best Phones to buy in 2023 - our top 10 list
We may earn a commission if you make a purchase from the links on this page.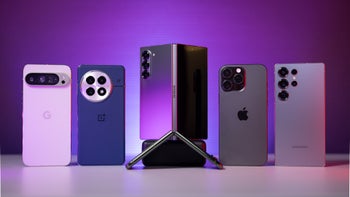 Smartphones are now an integral part of our world, of our day-to-day lives, and of our existence as human beings. For better or worse, owning a good smartphone can be not only the distinction between "cool" and "lame" but also sometimes a literal lifesaver.
The year is 2023, and the world of smartphones is constantly evolving and changing. This is happening so fast that the
best phone
of last year might be just a boring midranger this year. With so many options available on the market, it can also be a daunting task to choose the best smartphone for your needs. With this article we'll try to make things a bit easier for your, summarizing and neatly arranging the
best phones
currently on the market.
Best phones of 2023 at a glance
Honorable mentions:
Sony Xperia Pro-I -

A pro camera in a smartphone, the Xperia Pro-I takes a 1-inch sensor from one of the company's most successful compact cameras (RX-100) and slaps it on a smartphone. The usual Sony Pro-grade creator apps are also onboard. If you're serious about your photography, this one's for you.

Asus ROG Phone 7 Ultimate - The best

gaming phone

, period. Asus has a great pedigree when it comes to mobile gaming (and gaming in general), and if you enjoy your Fortnite and want to take it everywhere with your, the ROG Phone 7 Ultimate is your best choice.
Samsung Galaxy A54 5G -

The best midrange phone. Sometimes you don't have to cough up a lot of money to get the best smartphone experience, and the Galaxy A54 is a perfect example. This midranger has a great design, a beatiful 120Hz AMOLED display, and a price tag that will make you smile.
The above list is just a quick summary of the
best phones
you can get at the moment. If you want the deep dive, the whole experience, if you like to weigh in pros and cons, get every available information, you should keep on reading. You can always check out each and every review if you want to go even deeper and find every little bit of information about each model.
In this article, we will explore what constitutes the "best smartphone" and provide some tips on how to choose the perfect one for you. There are some key smartphone features that are very important for the user experience, and even though "best" is a subjective thing to some extent, these features are the ones to look for when buying a smartphone.
Display:

We consume the world mainly through our eyes, and the bigger and better the display of a smartphone, the better viewing experience we would get. We live in the AMOLED era now, and another buzzy new metric is the refresh rate of the display. Modern flagships sport at least a 120Hz display refresh rate, which makes things very smooth, especially when you scroll through text and websites.

Camera:

If the display is how we consume the information on our smartphones, the camera is essentially a device for capturing memories. The number of megapixels is not the only thing to think about. The aperture, image stabilization, and processing technology all play a role in the quality of the camera.

Battery life:

Even the best smartphone in the world is worthless if the battery runs out. A long-lasting battery is essential for those who use their phone frequently. The battery life of a phone varies depending on the model and usage patterns, but the bigger the battery, the better, as Winnie the Pooh often says.

Performance:

The performance of a smartphone is a composite factor that depends on its processor, RAM, and storage capacity. A powerful processor, ample RAM, and plenty of storage will ensure a smooth and seamless user experience, but you shouldn't forget about the actual software on top of that and the optimization that's going on. A clean and well-optimized smartphone OS could offset more modest hardware inside.

Design and Build Quality:

The design and build quality of a smartphone is always an important factor that can determine its durability and aesthetic appeal. A well-built phone with a sleek design will not only look good but also last longer. Different protection ratings also fall into this category, such as the IP dust and water resistance rating, and the tempered glass on the front and back, mainly manufactured by Gorilla Glass.

Software support:

This might seem unimportant but getting five years of software updated versus only two or three could potentially save you a lot of trouble and also money. When you pay premium money for a premium phone, you expect it to last. We shouldn't overlook this aspect and even though most manufacturers now strive to offer longer support cycles, there are some clear winners and losers here.
Now that we have looked at the key features to consider when choosing the best smartphone, let's see what's the
best phone to buy
in 2023.
Also read:
Apple

iPhone 15 Pro Max
Best iPhone

available right now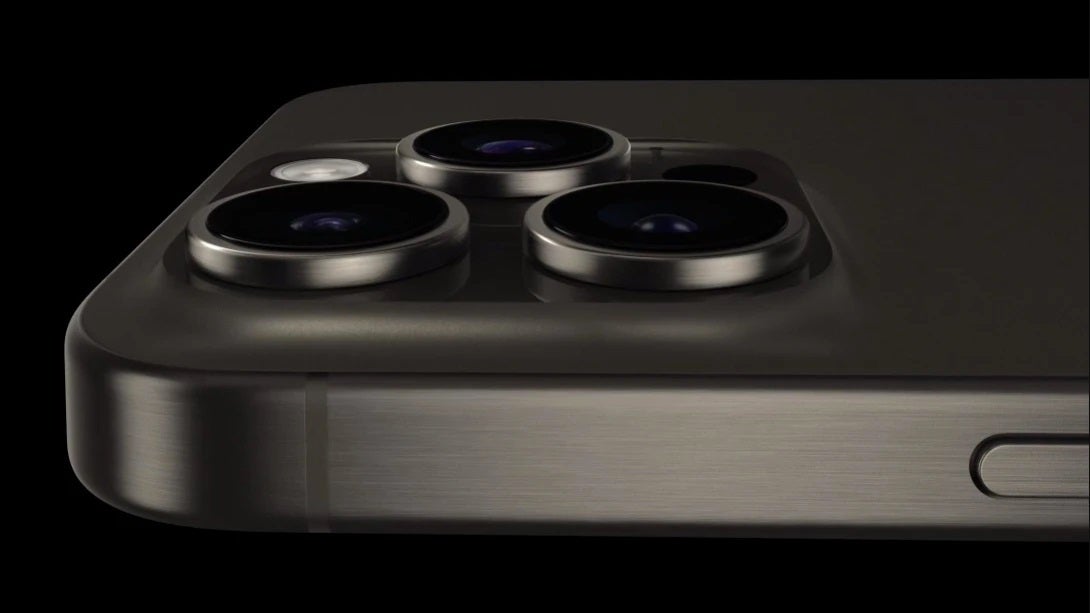 The iPhone 15 Pro Max looks stunning in Natural Titanium
If you're looking for the
best phone
and you don't have a preference between iOS and Android, the
Apple

iPhone 15 Pro Max
is the your only option at the moment (at least until the next Galaxy flagship family launches). This model checks all the boxes, and except for the somewhat higher price, it doesn't have any real drawbacks.
Apple decided to change things around a bit with the Pro lineup this year, and the
iPhone 15 Pro Max
now comes with a titanium frame! The phone also features the next-gen A17 Pro chipset, poised to climb on the top of every mobile benchmark. Another big change is the newly developed Tetraprism camera system. It more or less exploits the same concept as a periscope zoom lens but uses one prism to bounce light around and offer longer focal length, in the case of the
iPhone 15 Pro Max
it is 120mm or 5x optical zoom.
Of course, this year marks the big transition from Lightning to USB-C, and the
iPhone 15 Pro Max
features the faster USB 3.0 (10 Gbps) standard. Last but not least, there's a brand-new Action button replacing the Mute switch. It's a programmable button and you can do a lot of things with it, check out our dedicated
Action Button explainer article
to learn more about it.
All in all, the
iPhone 15 Pro Max
is the best phone you can get at the moment, and it's reflected in its price tag. The phone starts at $1,199 - the most expensive iPhone to date (although the base storage is now 256GB, so the price remains the same if we compare it to the same storage option last year).
PhoneArena Rating:

9.2/10
(Image credit - PhoneArena) The Galaxy S23 Ultra is the best Android phone at the moment
If you're in the Android camp, your
best phone
bet is the
Galaxy S23 Ultra
. This phone has an updated, next-generation Dynamic OLED screen that can reach a record-breaking peak brightness of 1750 nits. The screen is an LTPO OLED that can switch between 1 Hz and 120 Hz to save battery life and still show smooth animations when needed.
The
Galaxy S23 Ultra
also has something the iPhone is missing: the mighty S Pen stylus. Thanks to this little pen, the S23 Ultra is a productivity champion. You can also use it for drawing and writing; it's super sensitive and also has its own slot inside the phone.
If you were impressed with the camera system on the Galaxy S22 Ultra, prepare to be blown away by the
Galaxy S23 Ultra
. The phone has a huge 200 MP sensor, which gives it a lot of flexibility. You can combine pixels to make 50 MP photos, or you can take 12 MP photos that work well at night.
Also, the
Galaxy S23 Ultra
has the newest and most powerful Qualcomm chip, the Snapdragon 8 Gen 2, which has been overclocked for
Galaxy phone
s. It's one of the fastest
Android phone
we've ever tested, and by far the fastest
Galaxy phone
out there.
The
Galaxy S23 Ultra
has the same 5000 mAh battery as the S22 Ultra and maintains the 1440p resolution. You can count on the battery life, and there are several ways to save it if you need to. In our tests the
Galaxy S23 Ultra
showed a clear improvement in the battery life department compared to its predecessor. The
Galaxy S23 Ultra
is without a doubt the
best phone
Android can offer at the moment, and also the
best phone to buy
if you're a Samsung fan. For a more detailed look, you can check out our full
Galaxy S23 Ultra review
.
Google

Pixel 7 Pro
The flagship Android with the purest Google experience
PhoneArena Rating:

8.8/10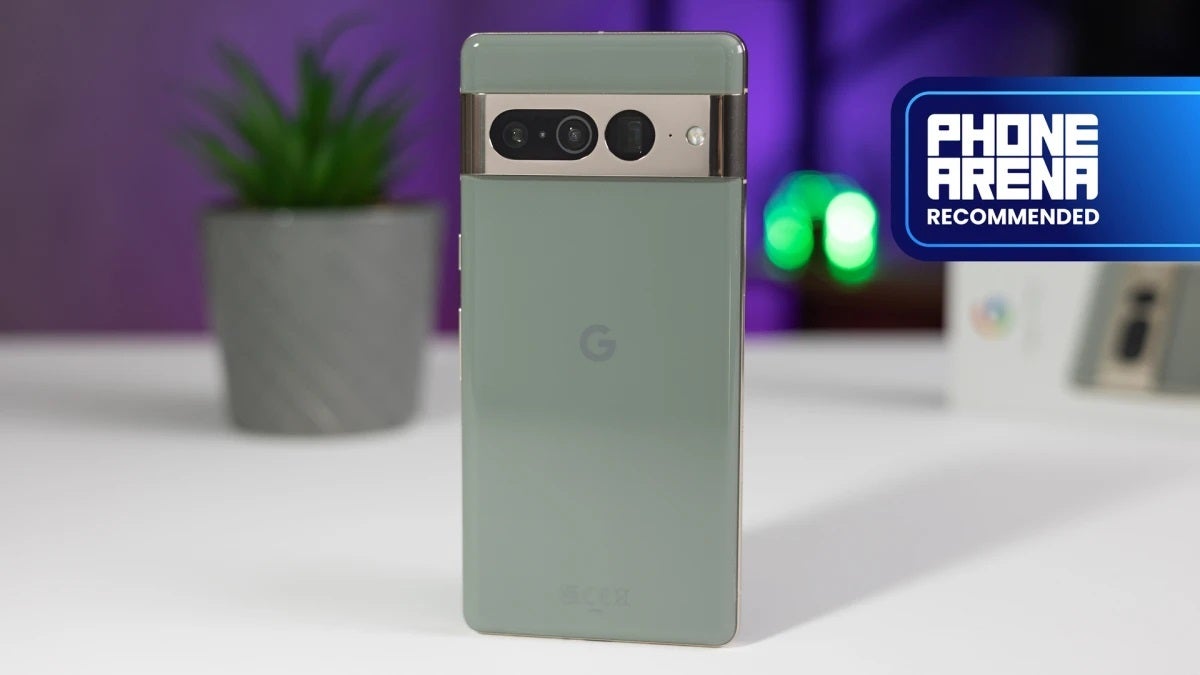 (Image credit - PhoneArena) The Pixel 7 Pro offers the best software features in a phone
Pixel phones have always been sort of a peculiarity, mainly due to the limited stock and availability. Google has been attempting to alleviate this with its latest
Pixel 7
series by making the phones more widely available. If you care about your software features, and want to get them as fast as possible (faster than with any other phone), then the
Pixel 7 Pro
is the
best phone
for you and one of the
best

Android phones
as well.
All of the great Google features are onboard from day one, and if you're an Android Beta user, you're guaranteed to get them before anyone else. This phone also manages to deliver on the hardware front as well. The
Pixel 7 Pro
sports one of the best displays in the industry, color-calibrated to perfection.
Google

Pixel 7 Pro
comes with a triple camera with 5x optical zoom and tons of software tricks in the background to enhance the quality of your photos. Plus, the Google Assistant is at its best on a Google phone. We found the integration of Google's best software features to be the best in the
Pixel 7 Pro
, which is not a surprise at all.
The individually calibrated
Pixel 7 Pro
camera set is now up there with the best of them in wide and ultrawide camera quality, while the periscope zoom rivals the S22 Ultra quality at each zoom level, even 10+ ones. Well, OK, the Pixel taps out at 30x zoom, but that's still plenty of magnification on demand. For a deep dive check out our full
Google Pixel 7 Pro Review
.
The
Google

Pixel 7 Pro
is the
best

Android phone
for enthusiasts who want their software updates as fast as possible.
Simply the best

foldable phone

out there
PhoneArena Rating:

9.0/10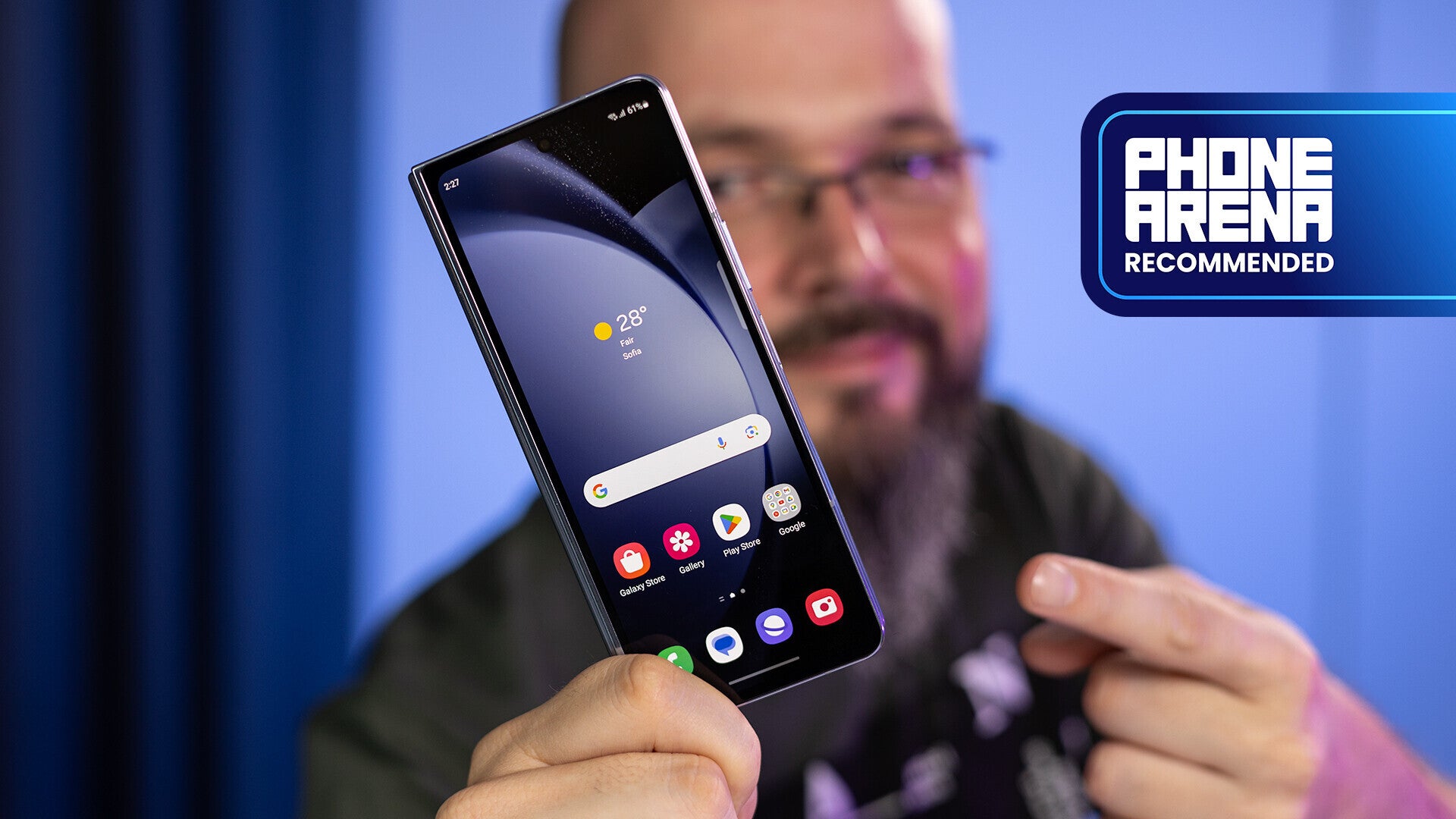 (Image credit - PhoneArena) The Galaxy Z Fold 5 is at the forefront of the foldable revolution
The
Galaxy Z Fold 5
may not have a significant upgrade compared to its predecessor, but it is arguably the ultimate smartphone for tech enthusiasts who want a device that can do it all. It can function as a phone, tablet, or even emulate a desktop PC. This year's model comes with a new and revised hinge, that closes with almost zero gap.
The device comes equipped with numerous polished power user features, including split-screen and windowed multitasking, a fixed taskbar with up to 4 recent apps, Samsung DeX, and stylus support, giving users the ability to do everything they desire with Android. Plus, this year's model comes equipped with the latest Snapdragon chipset, so you won't lack power.
Even if you just want to enjoy media or play games on a larger screen that is still comfortable to hold, the
Z Fold 5
is an excellent choice. This is the
best phone
for people who want to be on the forefront of technology, and also do some serious work on their phones.
Samsung Galaxy

Z Flip 5
PhoneArena Rating:

8.0/10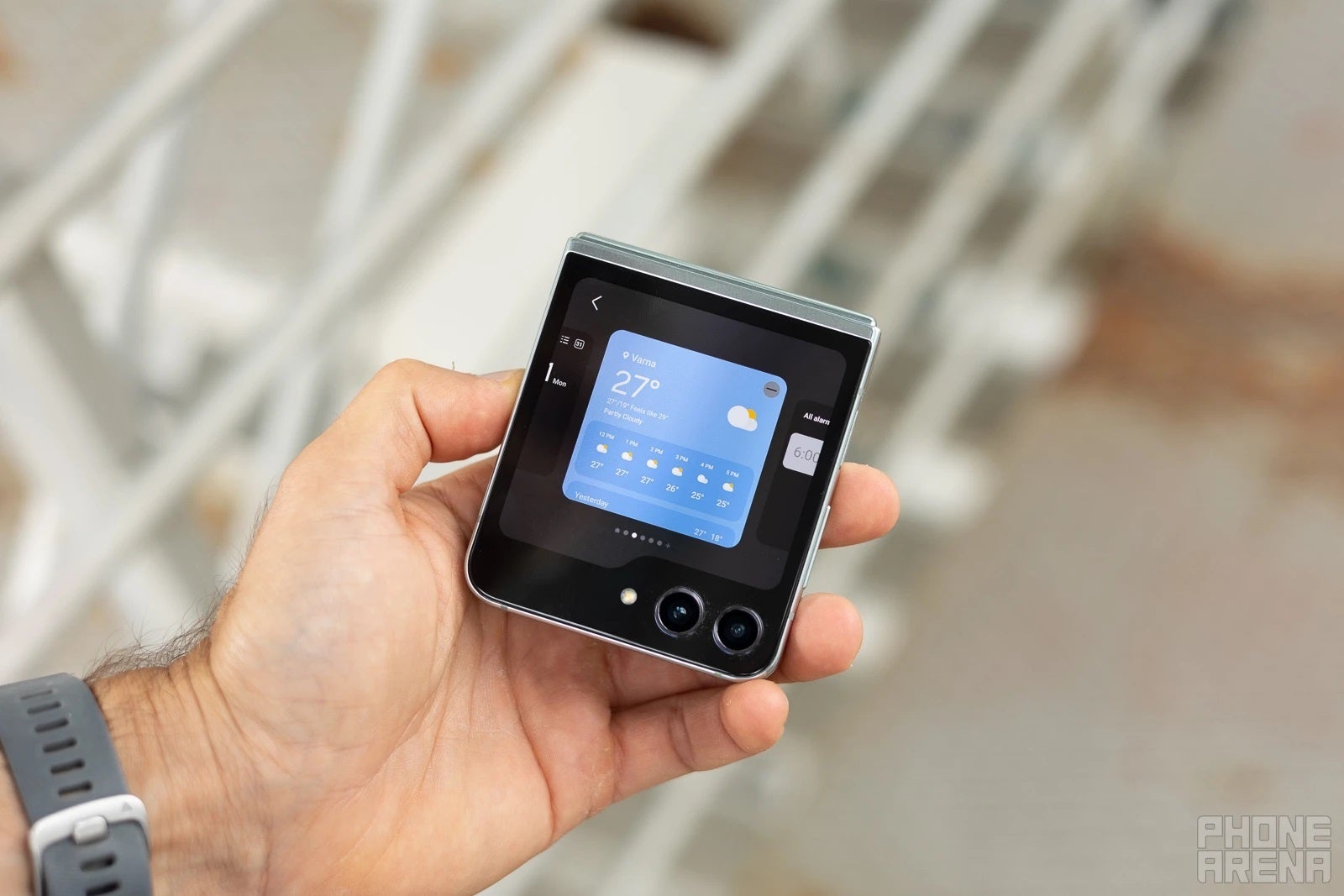 (Image credit - PhoneArena) The Galaxy Z Flip 5 is the best clamshell phone out there, now with functional cover screen
In 2020, the Galaxy Flip series was introduced, offering a fresh take on the classic clamshell flip phone, which had been popular during the 2000s. This new style of
foldable phone
was a major technological achievement. Samsung had to solve a lot of engineering problems to come up with this new shape.
The
Galaxy

Z Flip 5
is the latest iteration of this clamshell idea, and it features the flexible OLED screens that are at the forefront of the foldable revolution. This phone is all about refinement; it takes everything its predecessor did well, and amplifies it.
It's faster, it can last longer, and its cover screen can now do a lot more stuff, plus it's bigger at 3.4 inches, and better. The
Galaxy Z Flip 5
is now a true flagship that's not hampered by its innovative design. If you want to get a taste of the
foldable phone
, but don't like the huge Galaxy Z Fold (and its price tag), the
Z Flip 5
is the
best phone
for you. It's even cheaper than some more "rigid" and non-folding
Android phones
out there.
Asus Zenfone 10
PhoneArena Rating:
8.5
/10
The best compact

Android phone

on the market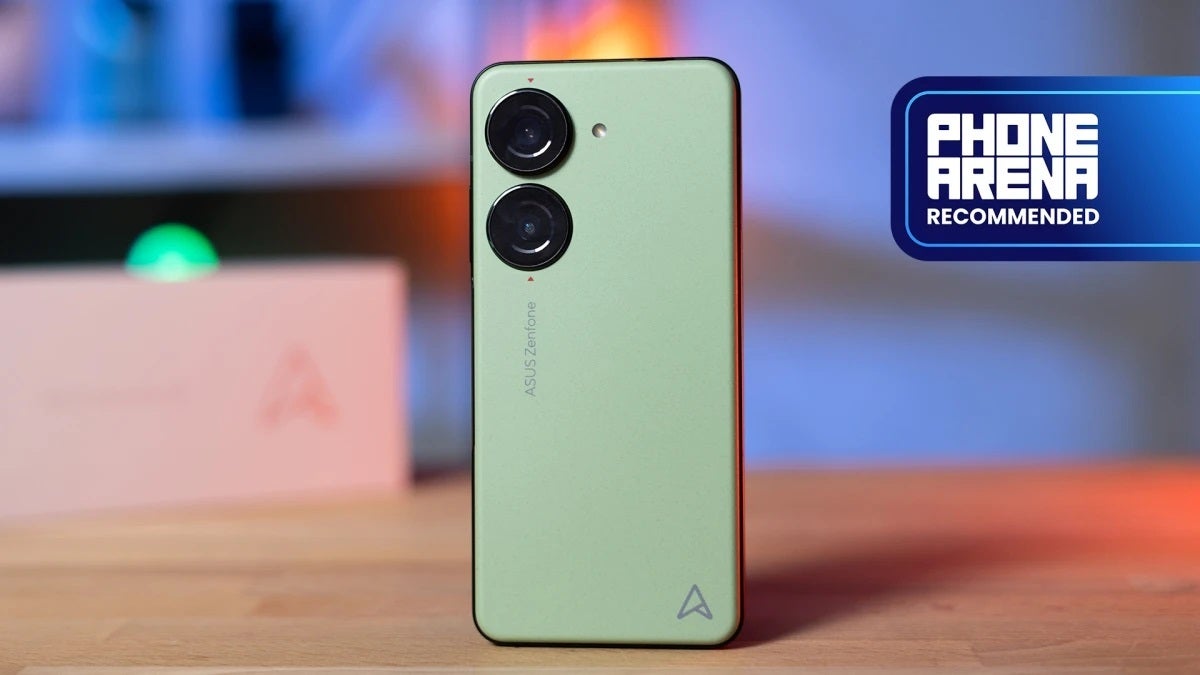 (Image credit - PhoneArena) The Asus Zenfone 10 sticks to the winning formula of its predecessor
The compact Android flagship is dead! Wait, Asus doesn't think so. If you long for the old Xperia Compact days, there's an alternative, and it is just great. Asus has been perfecting its Zenfone line in the past couple of years, and the Zenfone 10 is the pinnacle of all that effort.
Despite being criticized for its derivative design (it looks identical to the Zenfone 9), this little fellow sticks to the winning formula of its predecessor. There are some upgrades, don't get us wrong, the phone now comes with wireless charging support, which is a feet in and of itself, given that Asus has managed to keep the same exact size.
There are almost no cons to this model, and if you want to nitpick, there's no microSD card slot, and no telephoto camera, but these are absolutely not necessary. The user experience with the Zenfone 10 is just great, and the only drawback here is that the phone is not more widely available. The Zenfone 10 is the
best phone
for compact enthusiasts and one of the
best

Android phones
out there. Period.
Sony Xperia 1 V
The first phone with a revolutionary mobile camera sensor
PhoneArena Rating:

8.0/10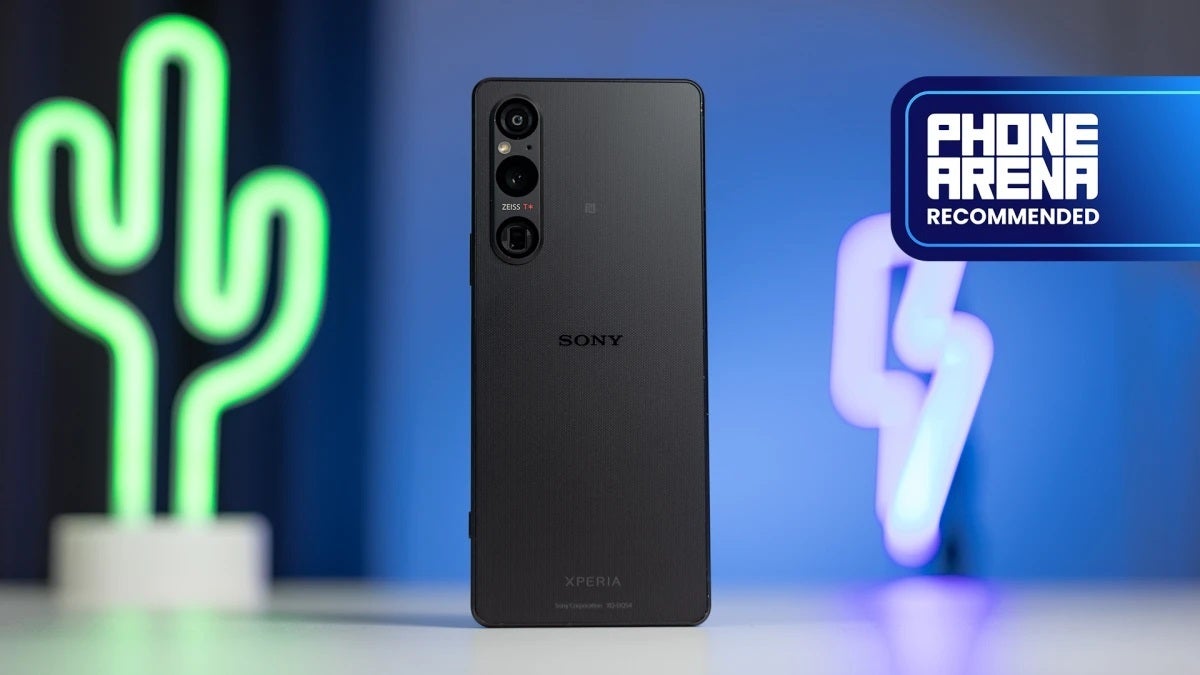 (Image credit - PhoneArena) The Xperia 1 V is the best Sony can deliver
Do you like notches and cutouts in your smartphone display? You don't? Well, there's one brand that stubbornly sticks to its guns and keeps on designing 21:9 phones with great displays, professional-grade software, innovative hardware, and a ton of features that are lacking from other phones. That's right, Sony!
Sony's Xperia 1 V is the pinnacle of what Sony could do in 2023. It's a very camera-focused phone, with three different apps that can either turn it into a manual shooter, a vlogging camera, or a cinematic mini rig. It still features the impressive telephoto lens from last year that moves physically to offer true optical zoom between 3.5x and 5.2x (85 mm and 125 mm). The biggest innovation here is the all-new Exmor T sensor that uses dual-layer transistor-pixel technology to offer low levels of noise and better light gathering capabilities.
This phone has it all: a 3.5mm audio jack, a microSD card slot, great battery life, wireless charging, premium design—the list just goes on and on. The only real drawback is the price. Sony is still asking a hefty $1,399 for this phone at launch (much better than the $1,599 price tag of its predecessor), but the good news is that just a few months later the price dropped significantly to a more pleasant level.
OnePlus 11
Back to the flagship-killer roots of OnePlus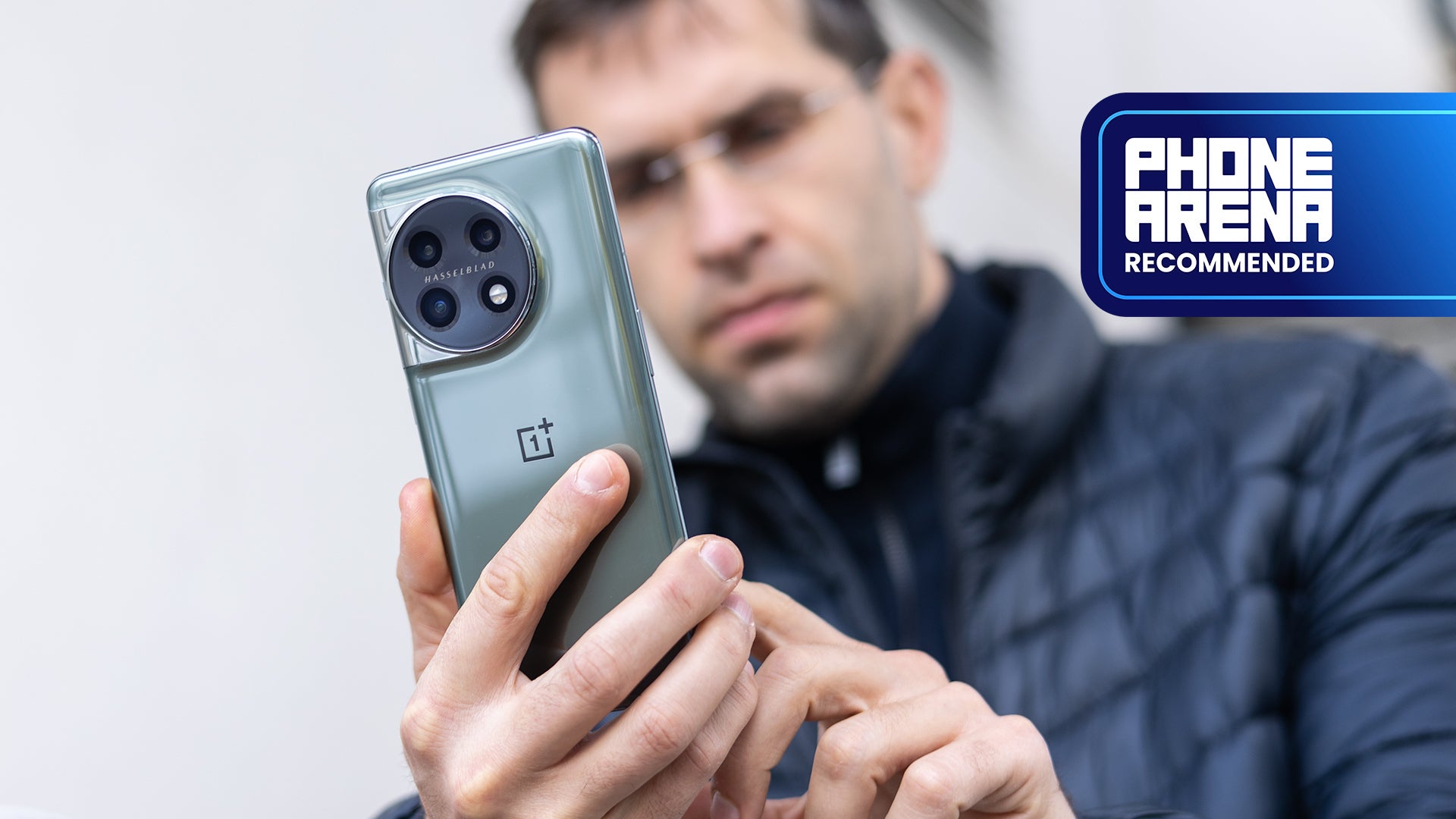 (Image credit - PhoneArena) The OnePlus 11 could be the phoenix rising from the ashes for OnePlus
OnePlus used to be great, but then it became greedy. The flagship-killer days of the great OnePlus One are long gone. But are they really? The company is taking a sharp turn with the
OnePlus 11
in a bid to return the brand to its flagship-killing glory.
There's no Pro version here; the OnePlus 11 is the only model in the lineup, and it aims to do what the original first model did back then. Offer a ton of features at a great price. This phone starts at $699, and there's little to no competition at that price range, if you want the latest hardware (and software).
The OnePlus 11 is one of the cheapest phones with the new Snapdragon 8 Gen 2 processor, and the only thing that comes close is the vanilla Galaxy S22, but at $100 more. The OnePlus 11 comes with a new design, a Hasselblad stamped camera system, and a super-fast charging. It might be the best budget flagship out there.
Google

Pixel 7a
Best budget Android flagship
PhoneArena Rating:
8.5/10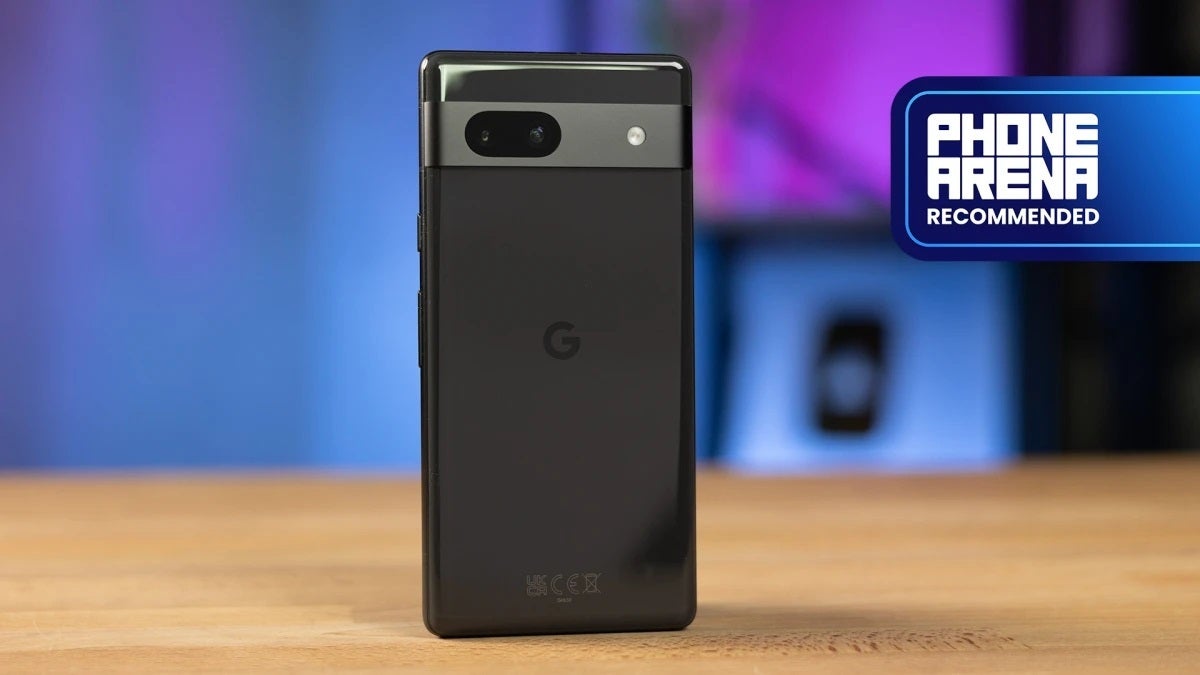 (Image credit - PhoneArena) The Pixel 7a is just as good as its full-fledged siblings but much more affordable
The A series in the Google Pixel range has always brought a great value for the money, and the
Pixel 7a
is no exception. Granted, it's a tad more expensive than the
Pixel 6
a but also brings onboard some flagship features, such as the Tensor G2 chipset (the same ticks inside the vanilla
Pixel 7
, and
Pixel 7 Pro
), Face unlock, wireless charging, and a 90Hz display refresh rate.
All these goodies come in a similar design package to the core
Pixel 7
, but cost just $499. And even though this is a $50 bump compared to the predecessor, the deal is still very sweet. If you already have the
Pixel 6
a, then there's no need to worry about upgrading. But if you're coming from an older Pixel, this phone is a great deal - the best affordable Android flagship at the moment.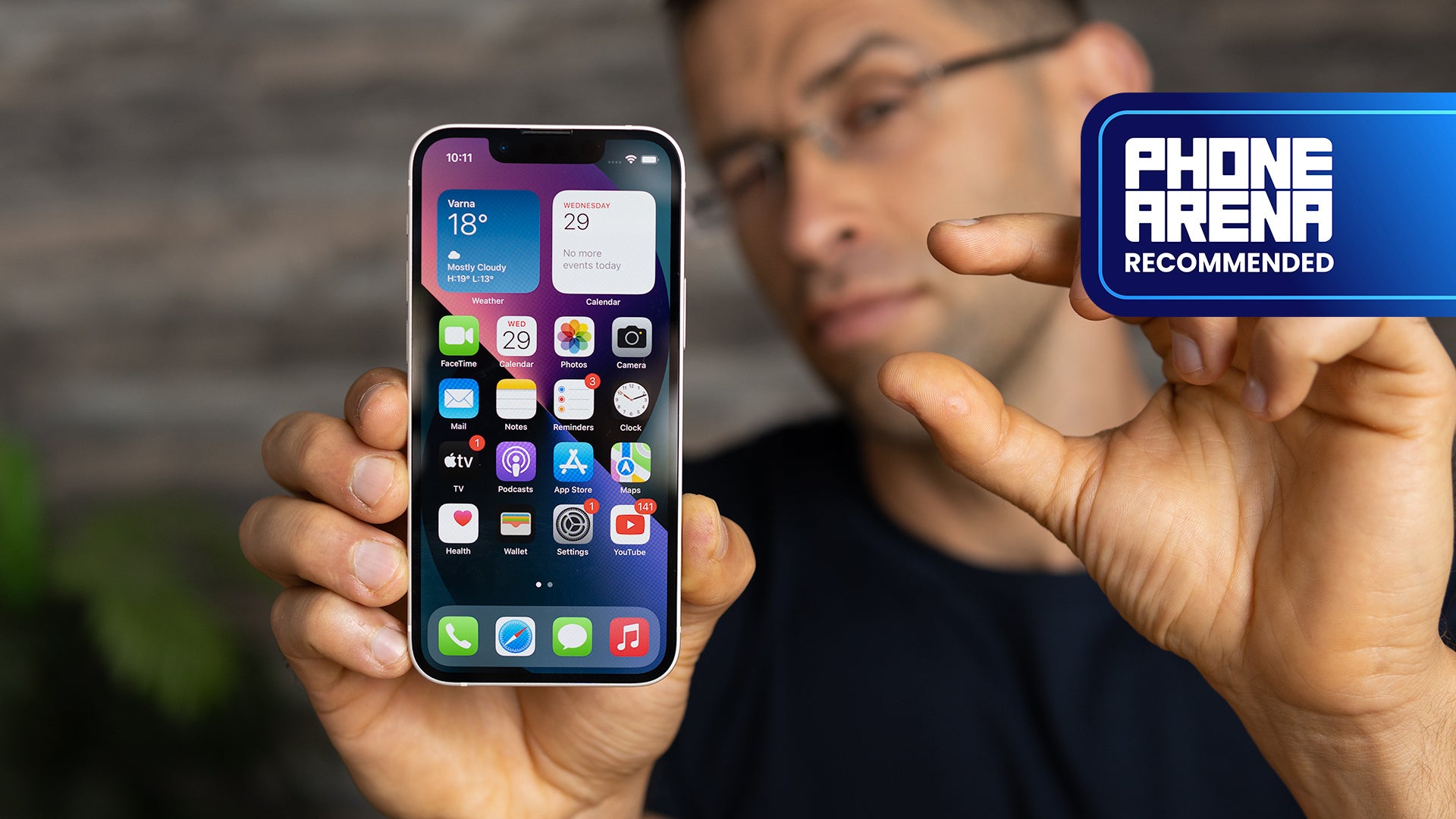 (Image credit - PhoneArena) The iPhone 13 mini is the last compact iPhone
The
Apple iPhone 12 mini
was pretty good and all, but it kind of lacked in the battery department. The 13 series remedied that issue. So the
iPhone 13 mini
has the same powerful processor as the 13 Pro, but is a tiny little phone that stays out of the way most of the time.
And, for $600, it's pretty hard to beat — a 5.4-inch display is OLED with excellent colors and brightness, a thin and compact body, superb performance, and pretty respectable cameras. There's no alternative on that front - the iPhone SE is terribly outdated, and aims to capitalize on nostagia, and the
iPhone 12 mini
has terrible battery life.

If you tend to two-thumb type on your phone often, the 13 mini is probably not your cup of tea. If you want a phone that can fit any pocket and can bring the power and performance if you happen to need it throughout your day — that's the contender right here.
Honorable mentions
It's hard to pick just top 10 phones as the best ones, especially in 2023. There are some pretty niche devices that are worth mentioning, and that's what we're going to do in the next few lines. These are
top phones
that for some reason couldn't make it into our top 10 list but they absolutely deserve your attention.
Sony Xperia Pro-I
Pro camera in a smartphone
PhoneArena Rating:

8.0/10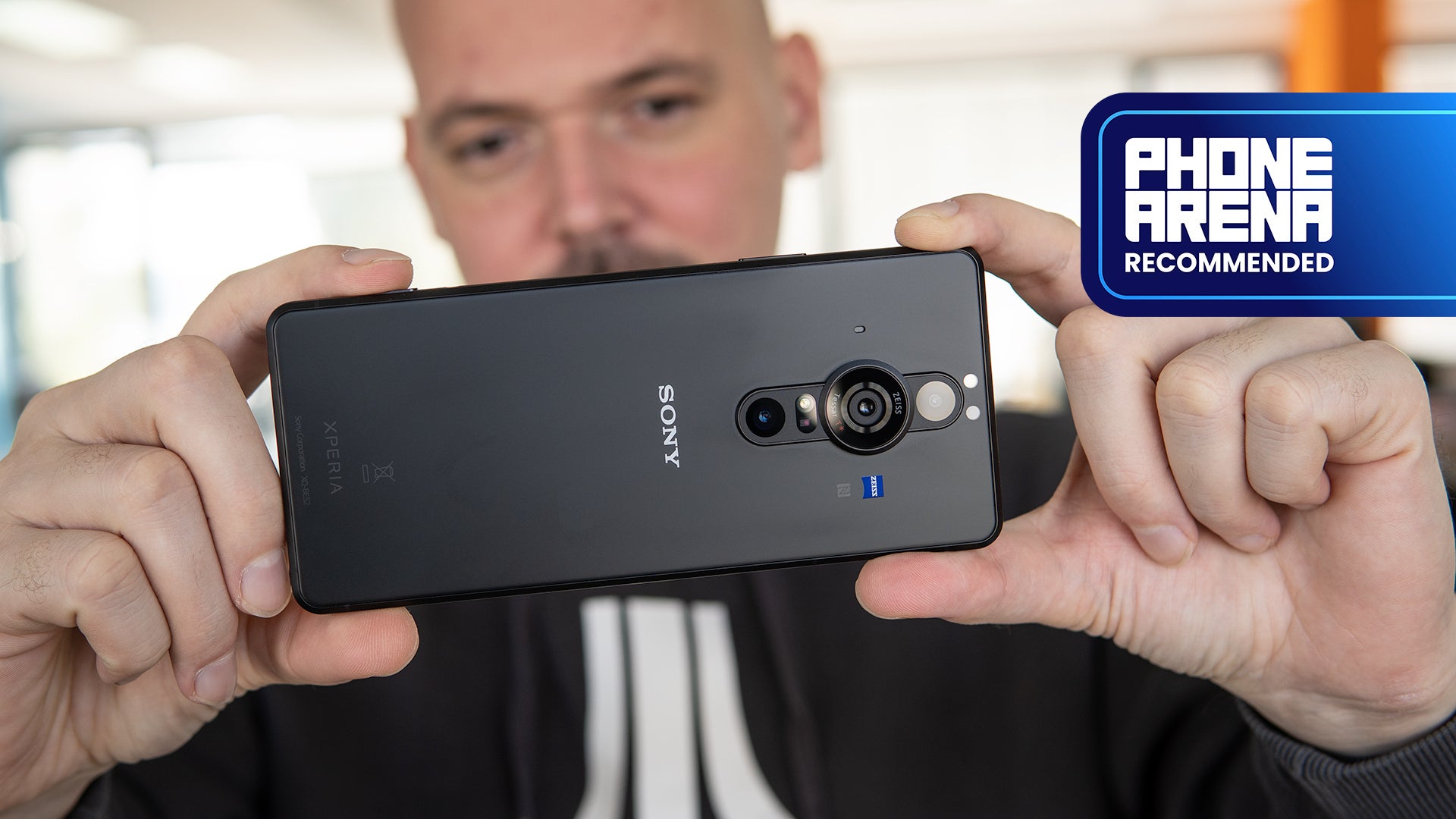 (Image credit - PhoneArena) There can be only one Camera phone!
There's much talk about
camera phones
nowadays, and many manufacturers want to coin their models as DSLR equivalents. There's only one phone that does it right, though: the Sony Xperia Pro-I. This model comes with a 1-inch sensor taken from Sony's compact RX-100VII camera, and if you're into photography, this is one of the
best phones
for you.

Perhaps it's the phone's impressive camera capabilities, its surprisingly user-friendly design, or the overall unconventional concept behind it. The Sony Xperia Pro-I is unlike any other phone released in 2021.

Smartphones have replaced traditional cameras as the most popular way for most people to take photos. However, there have been surprisingly few phones made for professionals that offer the level of fine-tuning that is needed for essential features. The Sony Xperia Pro-I occupies that niche.
Asus ROG Phone 7 Ultimate
PhoneArena Rating:

9.0/10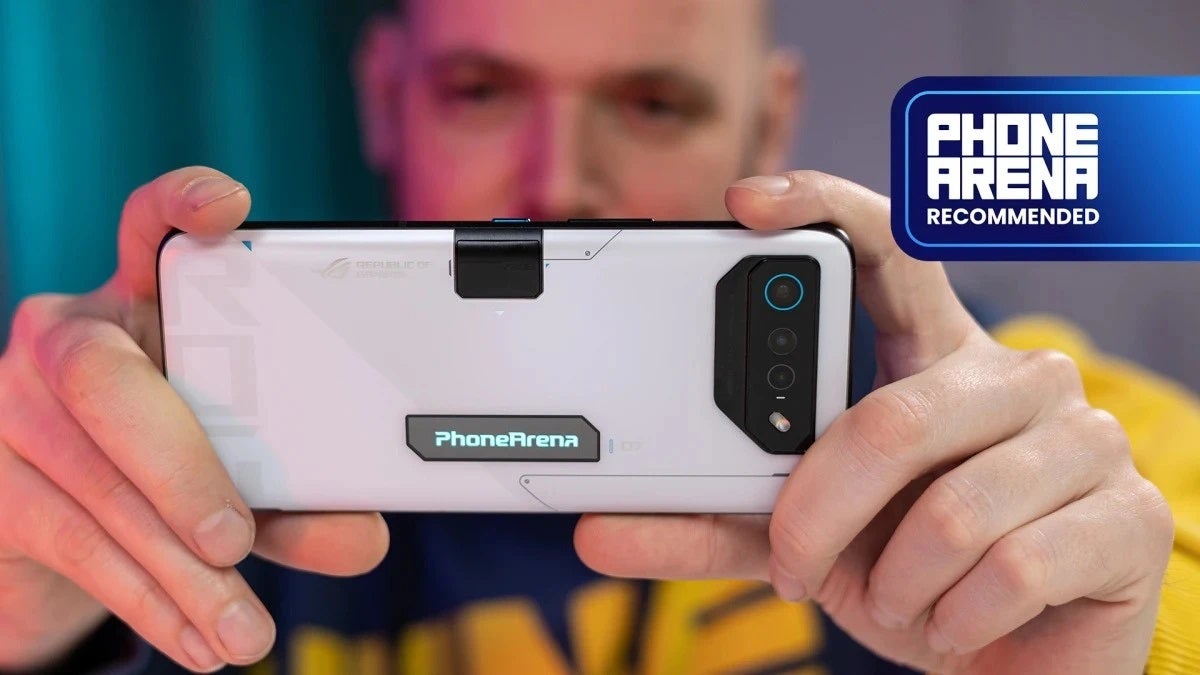 (Image credit - PhoneArena) Asus ROG 7 Ultimate - The best gaming phone on the market
Gaming phones
are a bit of a meme, but it's nice to see Asus fully embracing it. The ROG Phone 7 Ultimate is just what it says on the tin - the ultimate
gaming phone
.
It wouldn't be a "gaming phone" if it didn't have absolutely silly specs, too, and the ROG Phone 7 Ultimate delivers. 16 GB of RAM on a smartphone? 165 Hz screen? External cooler? Qualcomm Snapdragon 8 Gen 2? Yes, yes, yes, and how else would you have it?
It's a niche phone, absolutely, but it's hard to keep it away from a "best" selection. After all, it is probably the (or among the) most powerful
Android phone
(s) out on the market right now. It could be world's
best phone
, if you ask the avid gamer. Even if you don't need all the power — you definitely get the bragging rights.
If the ROG Phone 7 Ultimate is a bit too much for you, go for a more toned-down version - there are quite a few iterations in the ROG universe. They're all just as good, there are also limited editions for Diablo fans, a Batman Edition, so if you want, you can go full-nerd with this.
Samsung Galaxy A54 5G
PhoneArena Rating:

8.5/10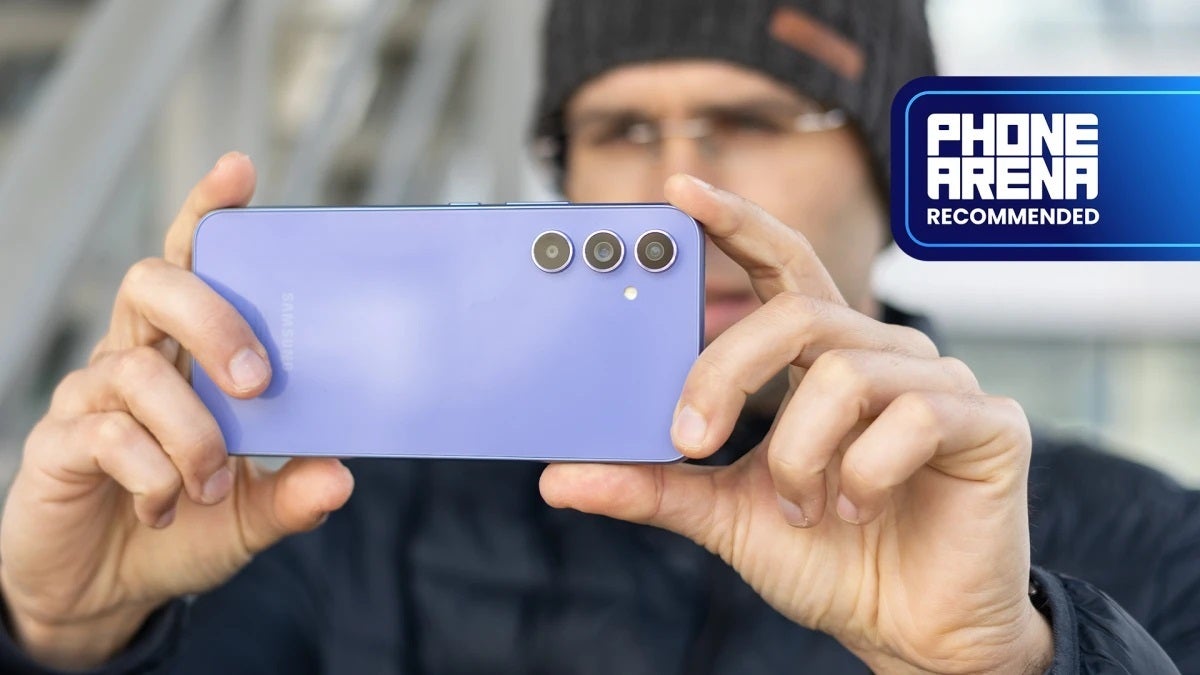 (Image credit - PhoneArena) The Galaxy A54 offers amazing bang for your bucks and a premium design
Samsung perfected one of the best-selling midrange phones and made it even better. The Galaxy A54 5G now looks like a flagship, borrowing its design from the
Galaxy S23
series. It boasts a 6.4-inch Full HD+ Super AMOLED display that delivers vivid colors and sharp details, making it a joy to use for entertainment, gaming, and work. And it boasts a 120 Hz display refresh rate!
The phone is powered by an octa-core processor and 6GB of RAM, which provides sufficient power for most everyday tasks, including multitasking and running multiple apps simultaneously. There's also 128GB of internal storage, which is expandable up to 1TB via a microSD card. (There's a 8GB/256GB version available outside of the US as well).
This Samsung
mid-range phone
is one of the
best budget phones
you can buy. That's because it doesn't really make you compromise with anything. The Galaxy A54 is a great value-for-money device, and that's why it is even Samsung's best selling phone worldwide. You can find one on a deal for much lower than the $450 MSRP these days. It's a steal!
Best phones - benchmarks and test results
Below you'll find all the benchmarks and nerdy stuff, if you want to compare those phones but don't want to be bothered to check out each and every individual review. Let's start with the display tests.


Now moving to performance, let's see which one is the fastest out there.
And finally, the battery. A phone can be amazing on all fronts but if the battery dies prematurely, it's as good as a door stopper, right? Here are all the battery tests for the
best phones
you can get.
Why should you trust this buying guide
The Author
Mariyan Slavov
is a technology enthusiast and expert in mobile phones. With a background in Nuclear Physics and Journalism, Mariyan is the former Editor-in-Chief of PCWorld Bulgaria and currently writes for PhoneArena. He enjoys writing about emerging technologies such as graphene batteries, holographic smartphone displays, smart contact lenses, and nanotechnology. In his free time, Mariyan can be found playing guitar, practicing Japanese, or hitting the running track.
The Publisher
PhoneArena has been around since 2001 and, as the name suggests, was intended as a platform where phones can be explored, compared, and pitted against each other. We never stopped building and evolving our expertise and with our 20-some years of experience we serve an audience of over 5 million monthly US readers.
The Approach
We believe that there is not one true phone that is "the best" as each user has their unique needs and preferences. Through our wide range of testing procedures and review approaches, we try to find where each phone shines and what it lacks, and we strictly follow our
rating guidelines
. We spice it up with our professional opinion and empower you to make an informed decision on which phone is "the best" for you!
How to choose the best phone for you in 2023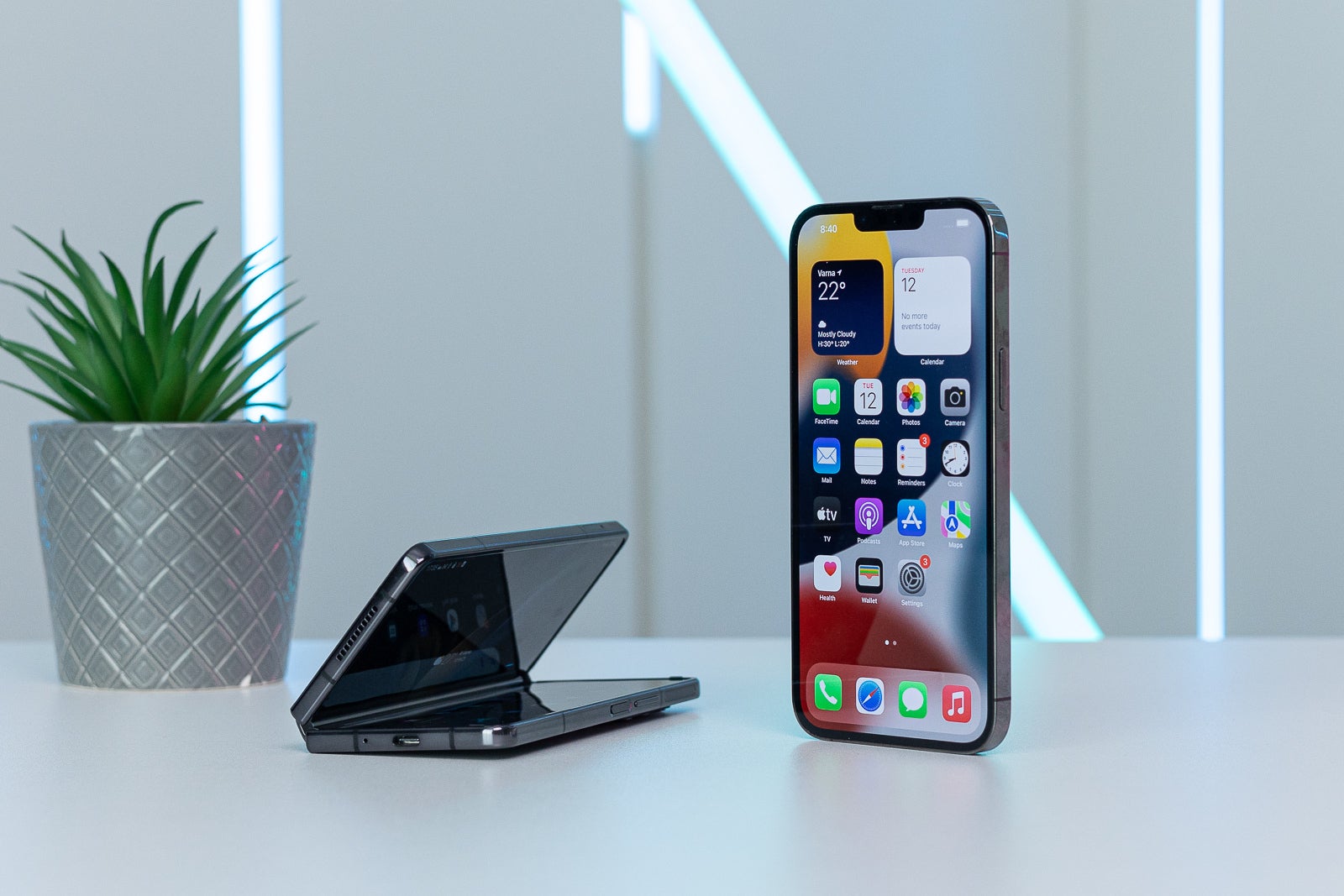 So, which is the best cell phone? After all of the devices you've seen on these list, you're probably wondering how do you pick the best one for you? Well, as you should know, everyone has different needs from their smartphones. Some are into photography and need the best camera smartphone there is. Some want the best screen and performance. And some are more modest and want a more affordable, yet all around good and reliable smartphone. On this list there are great
camera phones
, like the
Galaxy S23 Ultra
, the
iPhone 15 Pro Max
, and the Sony Xperia 1 V. The best performance and screens are once again found in the Samsung and Apple.
When it comes to functionality or quirkiness, you will find it in Samsung's foldable
Z Fold 5
and
Z Flip 5
phones. Example of an affordable, yet good smartphone, are the Galaxy A54 5G, the
iPhone 13 mini
, and the OnePlus 11. The 13 mini is one of the few compact phones left, and it is actually an excellent device to have, as long as you're not looking for a battery champ.
Consider all we've spoken about in this list carefully, and when you're wondering which phone to pick, ask yourself what are the main features I need daily. That mentality should make your decision a lot easier.
How we test the best phones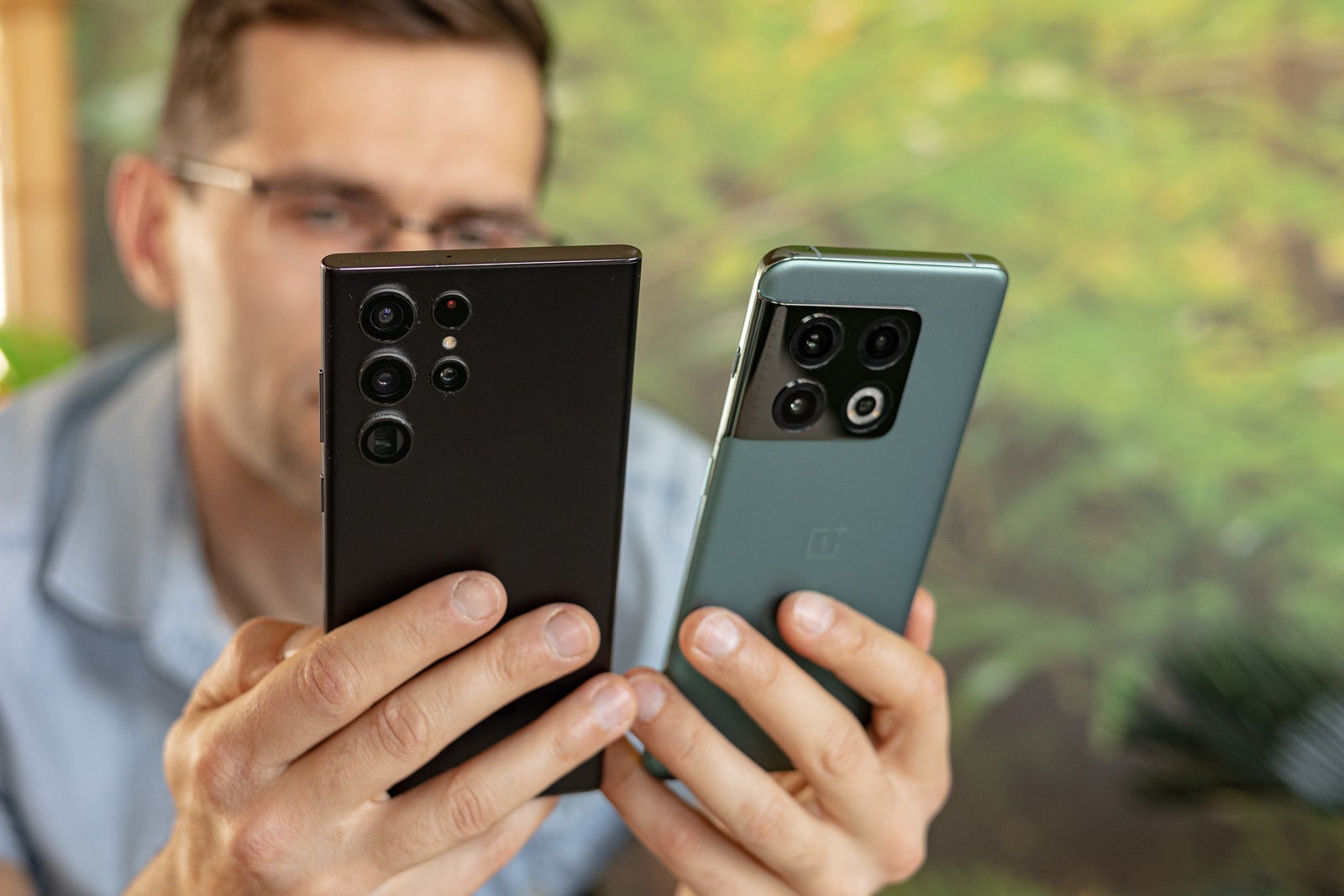 We won't lie, we're putting our review phones through many, many tests. The include display, performance, and battery life tests, among others. We are checking every screen's color temperatures, brightness, we are checking the performance of its processor and memory, and we are running days worth of tests to determine how much the battery lasts in different conditions.
Still, real-life conditions are just as, if not even more important. That's why we make sure that we always spend enough time with the devices we review so we can say with certainty what are their strengths and weaknesses. Cameras are very important in phones too, so we put these to the test in many conditions in our goal to determine which one wins and which one is still behind in the smartphone photography race.
Should you go for Android or iOS when choosing the best phone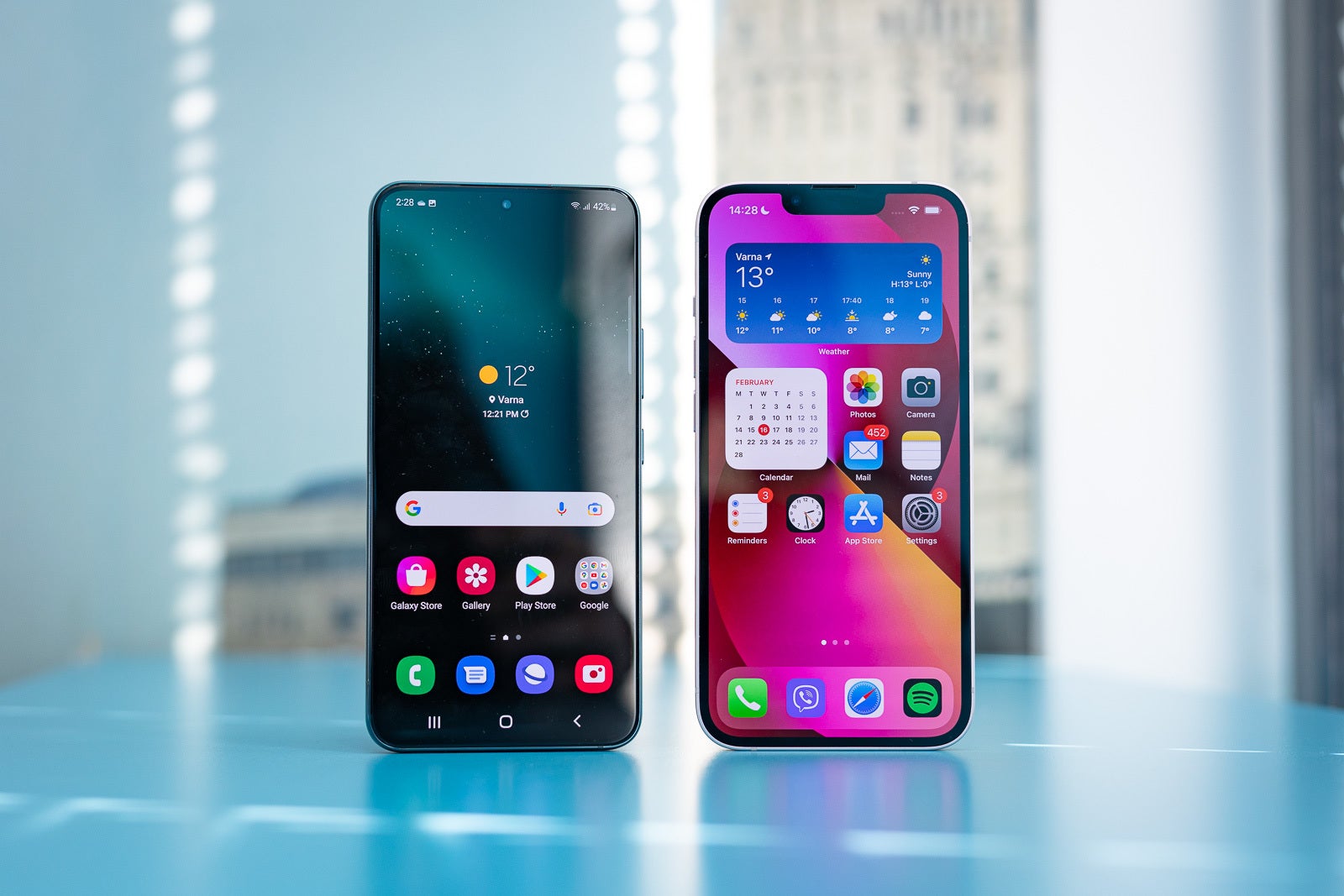 Android or iOS - this is the question! (Image credit - PhoneArena)
The safe answer to this question is to go for a platform that is familiar to you. For example, if you've been using an
Android phone
your whole life, an iPhone will be quite an adjustment, and vice versa. Still, you should consider what phones your close friends and family, the people that you're going to text and share files with, are using. If most of them are using an iPhone, AirDrop will be a very missed feature once you switch to Android. If you have a MacBook or an iPad, getting an iPhone is the most logical thing, as it will allow you to stay in the 'ecosystem'. But Apple's iOS doesn't let you share files via Bluetooth-only to any device, so if that's a feature you use often, then an iPhone is a no no.
When it comes to customization and freedom, Android was and still is king.
iOS 17
is set to allow for more iPhone customization by the user, but we doubt it will go to the lengths Android has gone. Android also allows you to download and open files more easily, and supports more types of these. That's another important feature if you're either a gaming or app enthusiast.
But the elephant in the room is the fact that iPhone users tend to hold onto their phones much longer than people with
Android phones
. That's mainly because the long-term software optimization of iOS phones is superior to
Android phones
. Also, iPhones get major OS updates for many years, while most Android brands only give you two to three years of software updates. Apple's phones also tend to stay fast and unproblematic for longer, which as you may have heard isn't the case with most Android-running phones.
However, you should also consider what you get for the money you spend. Here, the mid-range
Android phone
market is offering you phones with many flagship features for much cheaper than Apple. That's a fact that shouldn't be overlooked. Of course there's also a downside to this lower class and lower price tag type of phones. These tend to loose their value with time much quicker than iPhones.
Recommended Stories