Best camera phones of 2022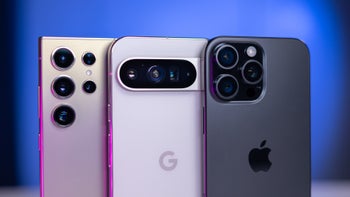 Finding the
best
smartphone camera is no easy task these days. Most all flagships now come packing some serious camera tech and software, and while certain brands and models may excel in certain areas, it's pretty much a neck-and-neck race.
Some phones perform better in low light, others have dedicated Night Modes that are way ahead of the competition, and then there are those that are mediocre for stills, but are great for video. It's not easy picking the best of the best, especially if you don't get the chance to try out many,
many
phones for yourself. With so much choice, what do you have to look for, if you want the best smartphone camera?
How we choose the best smartphone camera
These days, the bar for a top-performing camera on a phone is quite high. To be competitive, a device has to have a good sent of lenses and sensors backed up by software that can get the most of them. The end result must be a photo that has sharpness, good color balance, adequate exposure, realistic saturation and a great amount of detail.
It's especially important how the camera handles scenarios that test its HDR — very bright spots shouldn't be just white spots and dark shadows must contain details. Speaking of darkness, low-light photography is where most sub-par cameras struggle and we can't have any of that when it comes to the best smartphone cameras in 2021. The goal with low-light photos is not which phone can take the brightest shot with little or no light sources around. A photo has to be, above all, nice to look at.
That being said, here are the best-performing cameras on the smartphone market right now:
Best camera phones, a summarized list:
Now, let's take a deeper look at these phones!
What are the phones with the best camera?
iPhone 13 Pro Max
The new iPhone 13 Pro Max brings new camera features like Center Stage and Cinematic Mode video, in addition to an inventive macro mode and an upgraded telephoto lens. Packing three main cameras on the back, the 2021 Pro Max is capable of producing some of the most impressive daylight and nighttime photos, in addition to recording the best quality video on any phone.
In fact, that's arguably the iPhone's biggest strength. If you're looking for possibly the best cameras on a phone, capable of industry-leading video recording, iPhone 13 Pro Max is the choice for you.
Samsung Galaxy S22 Ultra
Last year, the Galaxy S21 Ultra impressed us with its versatile camera and especially with the incredible, high-quality 10X periscope zoom lens, and the Galaxy S22 Ultra camera mostly keeps that successful formula and gives it a fresh coat of paint. The camera specs of the S22 Ultra haven't changed much at all, they are virtually identical to the ones on the S21 Ultra, but there's tons of improvements in the camera. Still, you can't have the good without some bad, and in this case, we're a bit put off by the aggressive sharpening, revamped dynamics, and bleaker colors.
At the same time, Samsung has improved the one camera feature that makes the S22 Ultra great: the 10X zoom! We were impressed with the previous-gen Ultra, but this new edition brings a much cleaner detail and — in contrast to the main camera — more vibrant and lively colors. Put simply, this is a big improvement and we love it! Sensor sizes and pixel counts remain the same (the telephoto lenses have slightly smaller sensors), but Samsung says the main camera has an improved version of the sensor and it is coupled with an even wider lens than the 24mm one on the S21 Ultra.
Google Pixel 6 Pro
A 50 MP Octa Quad Bayer wide-angle camera with 1.2 μm pixels, ƒ/1.85 aperture, and backed up by a large 1/1.31" camera sensor, the main camera of the Google Pixel 6 Pro definitely has the technical prowess to continue the tradition for exceptional Google Pixel photography.

Aided by a 12MP ultra-wide and a 48MP 4X camera, laser autofocus, and OIS, the Pixel 6 Pro is a versatile camera phone. By default, it gives you easy access to a bunch of digital zoom levels: 0.7X, 1X. 2X, and 4X, while 20X has to be pinched in with your fingers.
The Pixel 6 Pro comes along with exceptional detail and sharpness with the main camera and the telephoto camera, as well as superb dynamics and quite punchy colors. For good or bad, some photos tend to be a tad underexposed as the Google Pixel 6 Pro prefers to err on the side of preserving those precious highlights. Additionally, the 4X telephoto camera feels surprisingly usable, though using the 20X super-res zoom is almost guaranteed to give you some noise and artifacts, but that's to be expected.
OnePlus 10 Pro
The OnePlus 10 Pro is a natural evolutionary step up from the OnePlus 9 Pro, and while there's nothing groundbreaking or genuinely spectacular about the phone, it's rather well-equipped by 2022 standards. The ultra wide camera now has a smaller sensor, but it has a larger 14mm field of vision and a fun new 150-degree fish eye shooting option. The 3.3X zoom telephoto lens is the same as last year's, and it doesn't appear to have improved much, but that's fine because it shoots excellent photographs. The Hasselblad logo, on the other hand, is still present and implies grandeur, but let's see whether that's the case.
General, the OnePlus stands out thanks to its user-friendly photography app and overall adaptability. The main camera captures beautiful images with a lot of detail, a wide dynamic range, and gloomy hues with a touch of deep contrast, similar to the Pixel 6 Pro. Although the specific fisheye mode is largely a goofy party trick, the ultra-wide camera is also fantastic. Finally, the selfie camera captures some stunning and detailed shots, despite the 3.3X telephoto lens being a little soft in terms of clarity.
Xiaomi Mi 11 Ultra
Should you consider the Mi 11 Ultra if you're on the market for a new flagship phone and don't want to buy into the Apple-Samsung duopoly? It's a step in the right direction for Xiaomi, though it's clear as day that there's more work to be done as the flagship still suffers from the same 'illnesses' that have plagued Xiaomi's flagships seemingly forever.
Possibly the biggest selling point of the Xiaomi Mi 11 Ultra is its imposing camera system, which promises grandeur with its outstanding hardware. For starters, the Mi 11 Ultra comes with a large 1/1.12″ Samsung-made quad-Bayer sensor sitting beneath the 50MP optics of the main camera; that's one of the biggest sensors fitted on a smartphone recently. The supplementary ultra-wide and 5X telephoto both clock in at 48MP and have smaller 1/2" sensors.
The Xiaomi Mi 11 Ultra's eye-catching camera module isn't just for show. Whether you're taking photos or videos, during daytime or at night, this phone performs beautifully.
Sony Xperia Pro-I
As a true first in a modern smartphone, the Xperia Pro-I comes with an incredible sensor: an enormous 1.0-type Exmor RS sensor. This one's not a one-off for this particular device, as it can also be found in the company's Sony RX100 VII compact camera. Normally, that sensor is a 20MP one, but Sony has cut it down to 12MP in the Xperia Pro-I, so it's technically not using the full capabilities of the sensor. On top of that, that sensor has an F2.0/F4.0 switching aperture that can be changed depending on the lighting conditions and will mostly affect the depth of field and exposure.