Liveblog: Verizon's CES 2013 keynote
6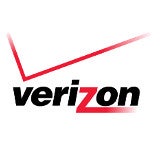 One of the more interesting keynotes today is that of Verizon. The leading U.S. carrier is here at CES 2013 to tell us all about what it's been up to lately. What makes our interest even bigger is that fact that we know absolutely nothing about what we might see and hear at this keynote.
Will it be just news and updates about the carrier, the market and the latest trends, or are we going to see some actual new devices? It'll certainly be a shame if Big Red doesn't surprise us with anything, but we'll see.
Join us as we experience this Verizon keynote here at CES 2013! We'll keep you posted through our liveblog below. The action begins at: 4:30PM PT | 6:30PM CT | 7:30PM ET | 12:30AM GMT!
Note
: Folks, it doesn't seem we'll be seeing wireless centric stuff at Verizon; so we're switching to the Tmo presser.
Check it out here
!