Panasonic teases RP-BTGS10 bone conduction Bluetooth headphones
1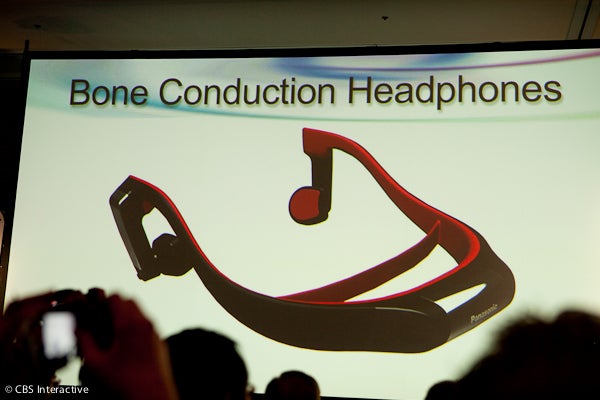 Bone-conducting sound is the new craze, and Panasonic was teasing a headphone kit with the tech of its own, slated for release later in the ear. For now, the headphones are powered by a single AAA battery in the middle of the band that wraps behind your head, but a rechargeable solution might ultimately end up in Panasonic's bone-conduction set.
The sound is said to be of pretty low volume for comfortable hearing, even without ambient noise, but Panasonic reps commented that the final version of the Bluetooth headphones will be two to three times louder than the prototype, so here's for hoping.
If you want to give your poor eardrums a rest, the bone-conducting Panasonic headphones will be released in the fall for an yet undisclosed price, and are aimed at the active sporty types, with the wraparound design to match.
The whole point is to make you still aware of your environment while listening to music, as your ears will be wide open, unless, of course, there are a lot of stealthily sounding electric cars crossing the area where you do your jogging sessions. We'll have to wait and see if Panasonic's kit will deliver after the summer.