T-Mobile becomes the first carrier with nationwide HD voice, and adds enhanced HSPA+ markets
15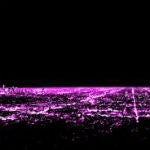 T-Mobile is working hard to upgrade its network, and to go along with the new announcement of
unlimited data without a contract
, the company has announced that its entire network nationwide now supports HD voice calls. T-Mobile has also announced even more markets that are getting lit up with the "enhanced" HSPA+, which means compatibility for the iPhone and other unlocked GSM devices.
This announcement today actually makes T-Mobile the first carrier in the US to offer nationwide HD voice calling. Of course, the number of phones that support HD voice is still pretty limited. The announcement from T-Mobile directly mentions the HTC One S, Nokia Astound and Samsung Galaxy S III as having support. The iPhone 5 also supports HD voice, which is notable because of the new "enhanced" HSPA+ markets that T-Mobile has announced as well.
The new metro areas which had the 1900MHz band added to its HSPA+ from T-Mobile are: Denver, Los Angeles, San Diego, and Virginia Beach, VA. With these new areas added to the network, the enhancements now reach 126 million people in 46 metro areas. That's pretty solid, especially since T-Mobile is supposedly
supporting 2 million iPhones
, not to mention the other unlocked devices on the network.