Lenovo might launch a Windows Phone 8 smartphone this year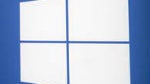 However, there's a fair chance of Lenovo spicing up its smartphone portfolio with a Windows Phone 8 handset. The potential of such a smartphone is currently being evaluated, and a more solid decision regarding its launch will likely be made over the next few months. Should Lenovo choose to release a WP8 handset of its own, it might hit the market before 2013 is out.
Security concerns are being quoted as the prime reason driving Lenovo towards looking into alternatives to Android. Presumably that's why some of the maker's newest devices come with native antivirus protection. Since Windows Phone 8 is regarded as a safer, more secure mobile platform than Android, a WP8 handset would address the needs of users who demand better security and lower risk of getting infected by malware.
The management of Lenovo should come up with a decision regarding a future Windows Phone 8 handset by April 2013.