Best budget and affordable phones in 2020: a buyer's guide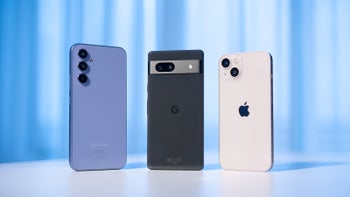 When it comes to technology, some people just don't find it reasonable to spend crazy amounts of money on a gadget that gets old in just a couple of years. Yet, those same people still want the full smartphone experience, the camera, the apps, and the speed. Are there any affordable phones that would fit all those criteria?
The good news is that with recent launches the answer is a resounding 'yes'. We now have phones that are cheap without being downright ruined by terrible issues - those budget phones do not lag terribly, they have decent cameras, and some of them even come with a very likable design.
But which ones are they? We've picked the best affordable phones, where affordable does not mean 'cheap' in any embarrassing way.
Best Budget Phones, a summarized list:
Under $350
Google Pixel 3a
Pixel 3a
and those from the Pixel 3. And while the Pixel 3a officially sells for $399, it can easily be found for below $350, often on Google's own store. The 3a offers a true Pixel experience and while it will be a tad slower than on the flagships, you're still getting a perfectly nice package overall. Plus, this phone will likely only get better with Google's future software updates. If you're looking for the best budget camera phone, this is as far as you need to look.
Samsung Galaxy A50 / A70
Galaxy A50
and A70 now have successors in the face of the A51 and A71 but those phones are still hard to find in the US. Until that happens, the Galaxy A50 and A70 remain the best Samsung budget phones. They strike the best balance between price and features.
The main difference between the two is in the screen size and battery capacity: both are bigger on the A70 model, but for all else these two share a nearly identical experience, starting with the Samsung One UI interface and going to the camera, and the beautiful AMOLED display on both. Samsung is pretty much the only brand that can afford to have OLED displays on budget phones since it is the one making them.
Apart from that, these are also reliable phones with amazing battery life that will serve you well in the long run, just don't expect a flagship-grade camera or a perfectly smooth performance.
Nokia 7.2
Nokia 7.2
. It's part of the Android One program, which means no third-party apps or skins and fast software updates. You're not getting Google's camera app however but despite that the Nokia 7.2 has the tools to satisfy most of your photography needs within reasonable expectations, of course. It comes with 128GB of base storage which is awesome for this price segment.
If you're looking for a cheaper second phone or one for someone who won't spend too much time using one, then the cheaper
Nokia 6.2
is also a great value option.
Moto G8 Plus
Motorola One
Action, so it's almost like you're getting two phones in one.
Despite these extras, the quality of the photos still won't be on par with the Pixel 3A but the Moto G8 Plus is still one of the best budget smartphones.
Under $250
Moto G7 Power
Moto G8 Power
has been announced but it's not on the market yet. Until then, if you're looking for a budget phone with long battery life, the G7 Power is the one to go for. It is a slightly specced down variant of the Moto G7 with a focus on battery life. The massive 5,000mAh battery will easily get you through two days unless you're a super-heavy smartphone user. On the down side, it also made the device a bit thick but at least you know what you're getting for the extra bulk. The rest of it is very similar to the other Moto G7 models. A clean user interface and a camera that won't blow you away but will do a decent job when you need it.
Galaxy A20e
really
want to save money. At that price point even Samsung phones don't come with OLED displays. Still, it looks nice, some might even call it cute, especially the pink variant. Despite its price, it still has two cameras, a standard one and a ultra-wide-angle one, but don't expect any photographic wonders from them. The 5.8-inch screen is small for today's standards and combined with the low price makes the
Galaxy A20e
the perfect first smartphone for your kids. You still get 3GB of RAM and 32GB of storage, which is far from ideal but still, the overall package the A20e offers makes it the best low budget phone.
Nokia 4.2
The Nokia 4.2 should be able to provide a decent user experience despite its 400-series Snapdragon chip, and for the price, well, you shouldn't expect much more than that.