Best budget and affordable phones in 2023: a buyer's guide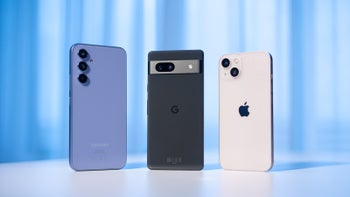 The absolute best budget phones for 2023

When it comes to technology, some people just don't find it reasonable to spend crazy amounts of money on a gadget that gets old in just a couple of years. Yet, those same people still want the full smartphone experience, the camera, the apps, and the speed. Are there any budget phones that fulfil these criteria?
The good news is that with recent launches the answer is a resounding 'yes'. We now have phones that are cheap without being downright ruined by terrible issues - those budget phones do not lag terribly, they have decent cameras, and some of them even come with a very likeable design. But separating the best budget phones from the fluff could be difficult, and even worse - time consuming. That's why we've cherry-picked the very best budget phones you could get right now depending on a set of simple criteria.
But which ones are they? We've picked the best affordable phones, where affordable does not mean 'cheap' in any embarrassing way.
What to look for in a budget phone
In their essence, budget phones are all based around premium features that trickle down from the upper echelons. As flagship phones become more and more advanced, features and functionalities that were previously reserved for only the best devices can now be found in phones that cost merely a fraction of the price. That's exactly the case with our top three picks here: the iPhone 11 still has a top-performing A13 chipset, the Pixel 6a has the exceptional camera performance of Google phones, while the Galaxy A53 5G is the closest you'd get to a Galaxy flagship for less than $500. And that's a characteristic of almost all best cheap and affordable phones.
When it comes to budget phones, price is naturally the most important aspect, whereas the rest is compromises you're willing to make. You can't get a good battery, display, and camera all in the same package, you normally have to pick two of these and learn to live with the third. Premium build materials and design aren't really a thing with budget phones, which often are made of plastic, but then again, you shouldn't be expecting much.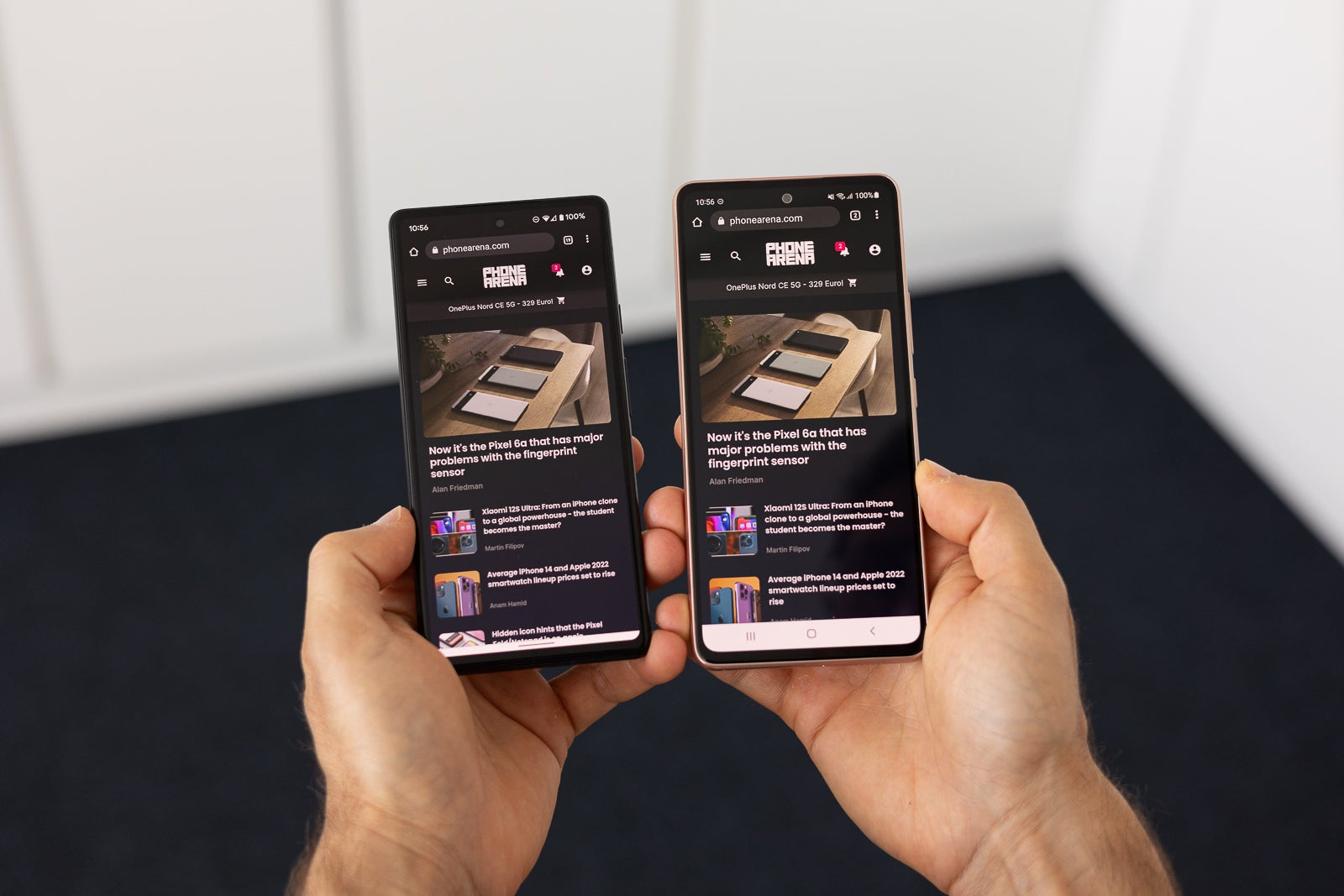 Flagships are great, but budget phones often offer greater value
Budget phone nice-to-haves
First things first, you will have to settle on what type of budget phone you want. Nine out of ten budget phones are running Android, but an iPhone, be it a new iPhone 11 or a used former flagship, will easily be a better device for many, many people. But finding the best budget phone is a hard task.

The display and overall performance should be evaluated thoroughly. Don't get fooled by the number of cameras at the back of the phone and don't go for the absolute highest number of lenses you see: often, a single good camera easily beats any triple or quad-camera system. A high-refresh rate display is also something that's beginning to appear on more and more affordable devices.

Our 3 top picks for budget phones in 2023

What is the best cheap phone to buy? We've generally narrowed our recommendations to three devices: the Google Pixel 6a, the iPhone 11, and the new Galaxy A53 5G, which can often be found on the cheap.


Comparison table

Google Pixel 6a

Apple iPhone 11

Samsung Galaxy A53 5G

Display

6.1" OLED

6.1" IPS LCD

6.5" 120Hz AMOLED

Processor

Google Tensor

Apple A13 Bionic

Exynos 1280
Storage
6GB RAM, 128GB storage

4GB RAM, 64GB storage

6GB/8GB RAM, 128GB/256GB storage, microSD

Camera
12.2MP w/ OIS, PDAF
12MP ultra-wide
12MP w/ OIS, PDAF


12MP ultra-wide

64MP main, 12MP ultra-wide, 5MP macro, 5MP depth

Battery
4,410 mAh
3,110mAh
5,000mAh
Price

$449
$499
$449
Best budget phones under $500


Google Pixel 6a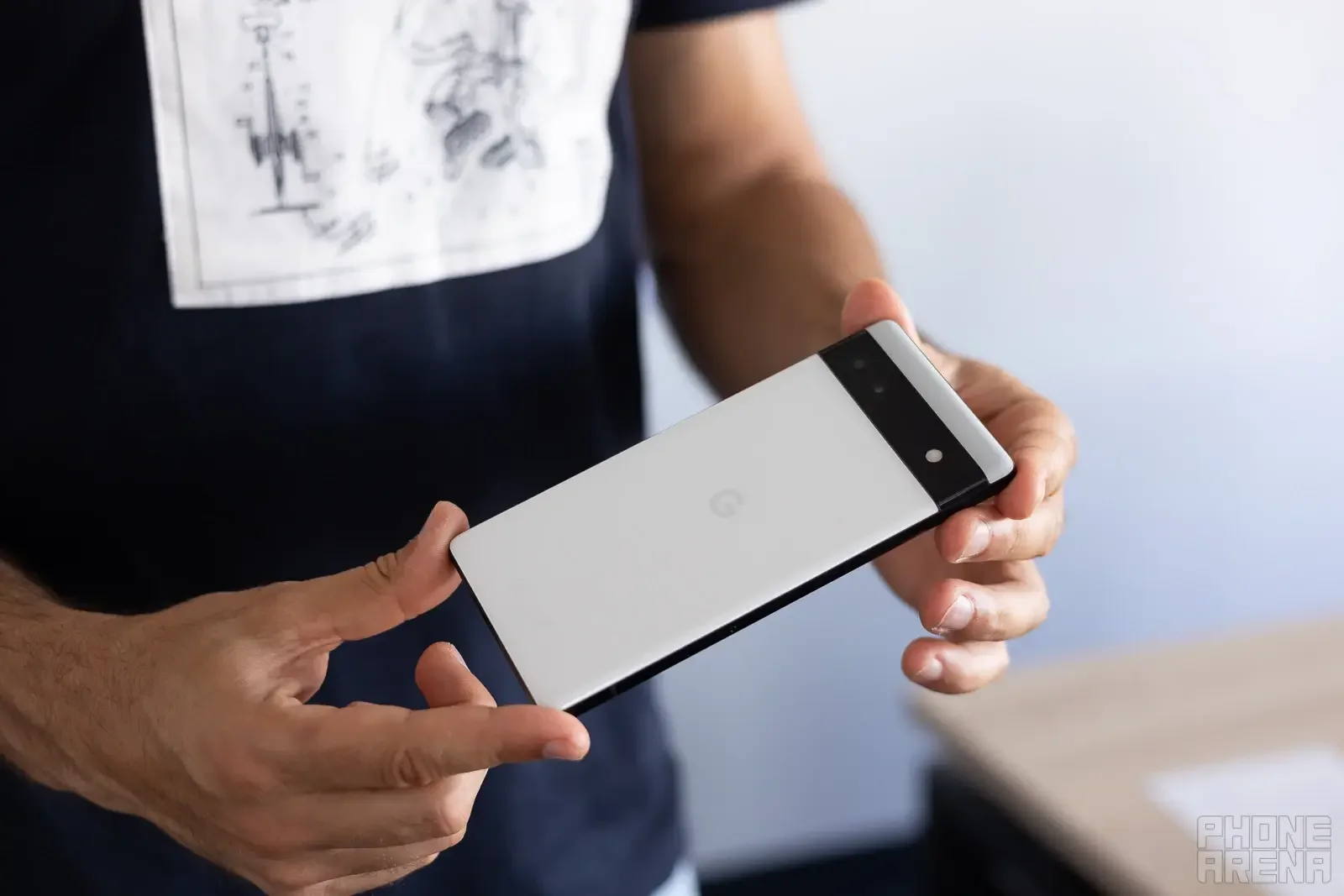 Like its predecessors, the Pixel 6a is all about bringing
Google
's computational photography prowess at an affordable price, easily making it one of the best budget phones you can buy. And it delivers on that promise. This year, Google provides big improvements in the processor category with the new Tensor chip that's powering the device. Performance is good and the software is well-optimized, providing a clean Android experience and timely updates. Plus, this phone will only get better with Google's future software updates. If you're looking for the best budget phone, this is as far as you need to look, especially if you need an excellent camera. And, on top of that, this year the Pixel 6a is sporting its bigger siblings (the Pixel 6 and 6 Pro)'s iconic and recognizable new look.
Apple iPhone 11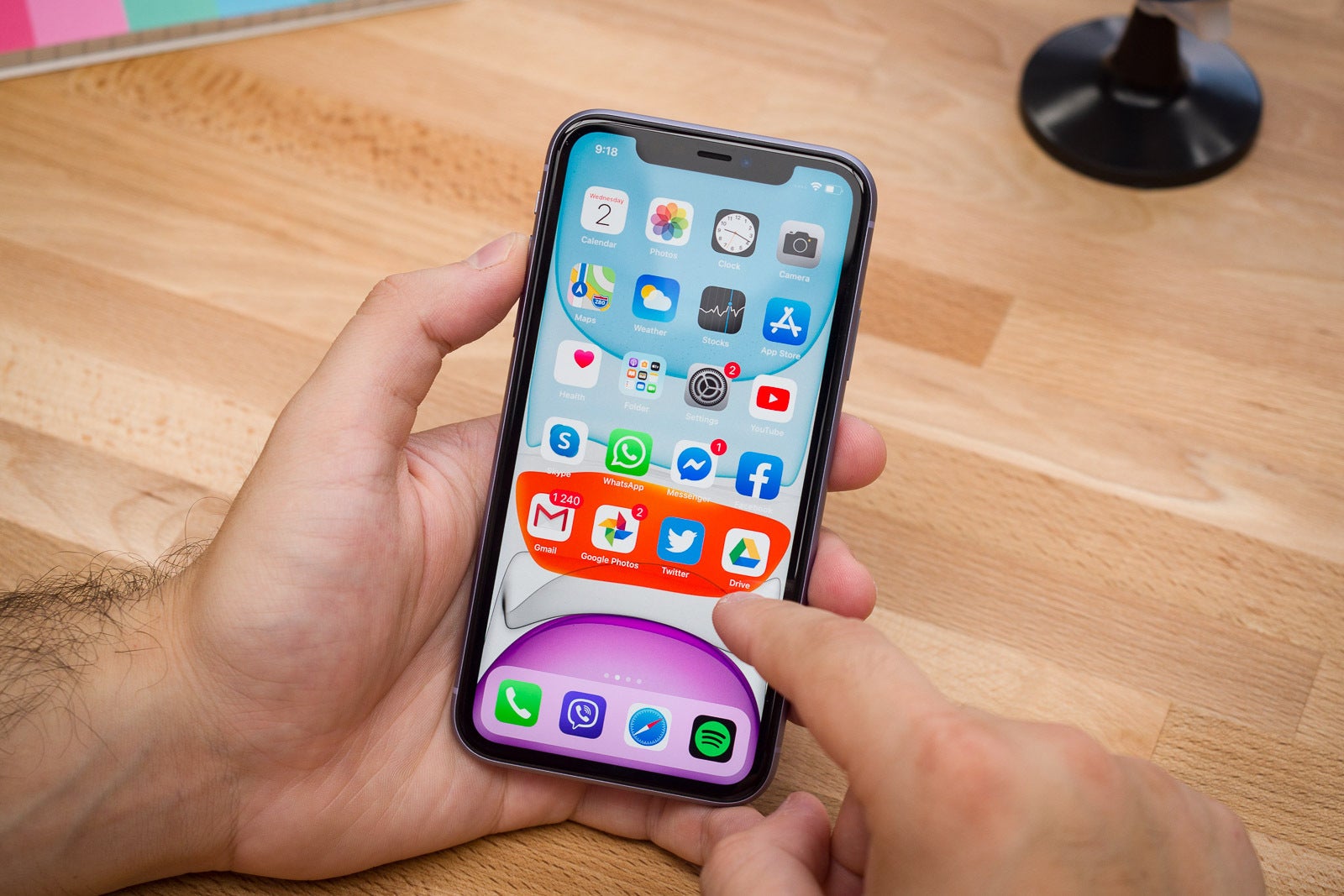 Although this phone might not have started its life as a budget device, it has become one over time. The iPhone 11 was released in 2019, but it still holds its ground against the competition. This is by far the best-value iPhone you can buy in 2023. It comes at $499, and for that price, you get a nice-looking 6.1'' IPS LCD display, a fast Apple A13 processor, and a very good 12MP dual-camera setup. You can count on Apple's iOS for this phone's smooth performance and non-problematic nature. This one doesn't support 5G though, so keep that in mind. Other strong pros the iPhone 11 has are its better-than-average battery life and excellent build quality.
Samsung Galaxy A53 5G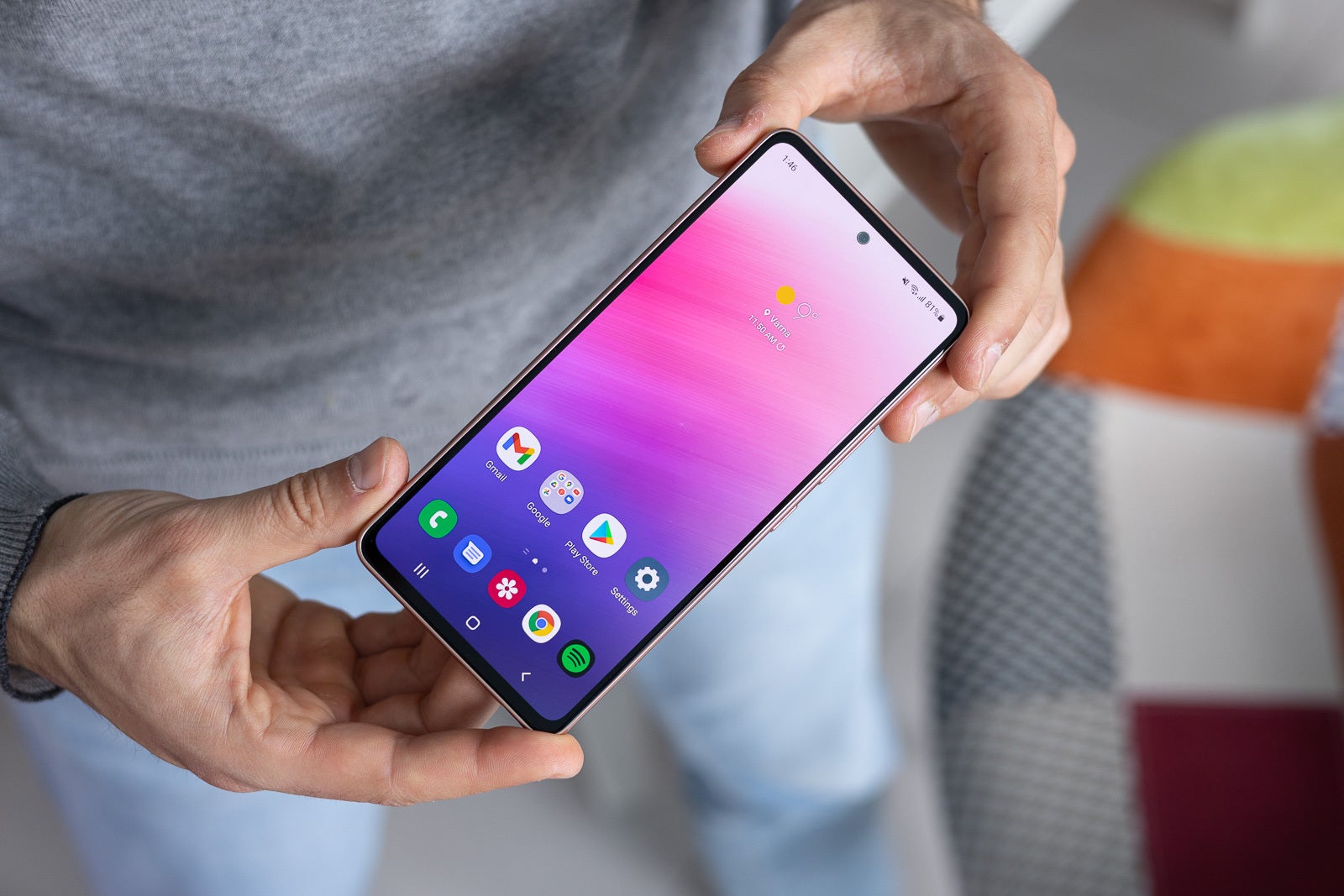 The
Samsung Galaxy A51
was one of the best budget phones that were released in 2020, but it was superseded by the
Galaxy A52 5G
and now the Galaxy A53 5G, which continue the cycle. The $449.99 A53 checks more than enough boxes to be an easy recommendation if you're on the hunt for a budget phone. The new A53 5G brings a lot to the table, namely 5G, a 6.5" FHD+ 120Hz AMOLED display, 5,000mAh battery, and a pretty decent quad-camera setup. The A53 5G could easily be a top pick for you if you are partial to Samsung. While it normally costs $449, you can usually get it much cheaper with a trade-in that slashes the price well below $400.
Motorola Edge (2021)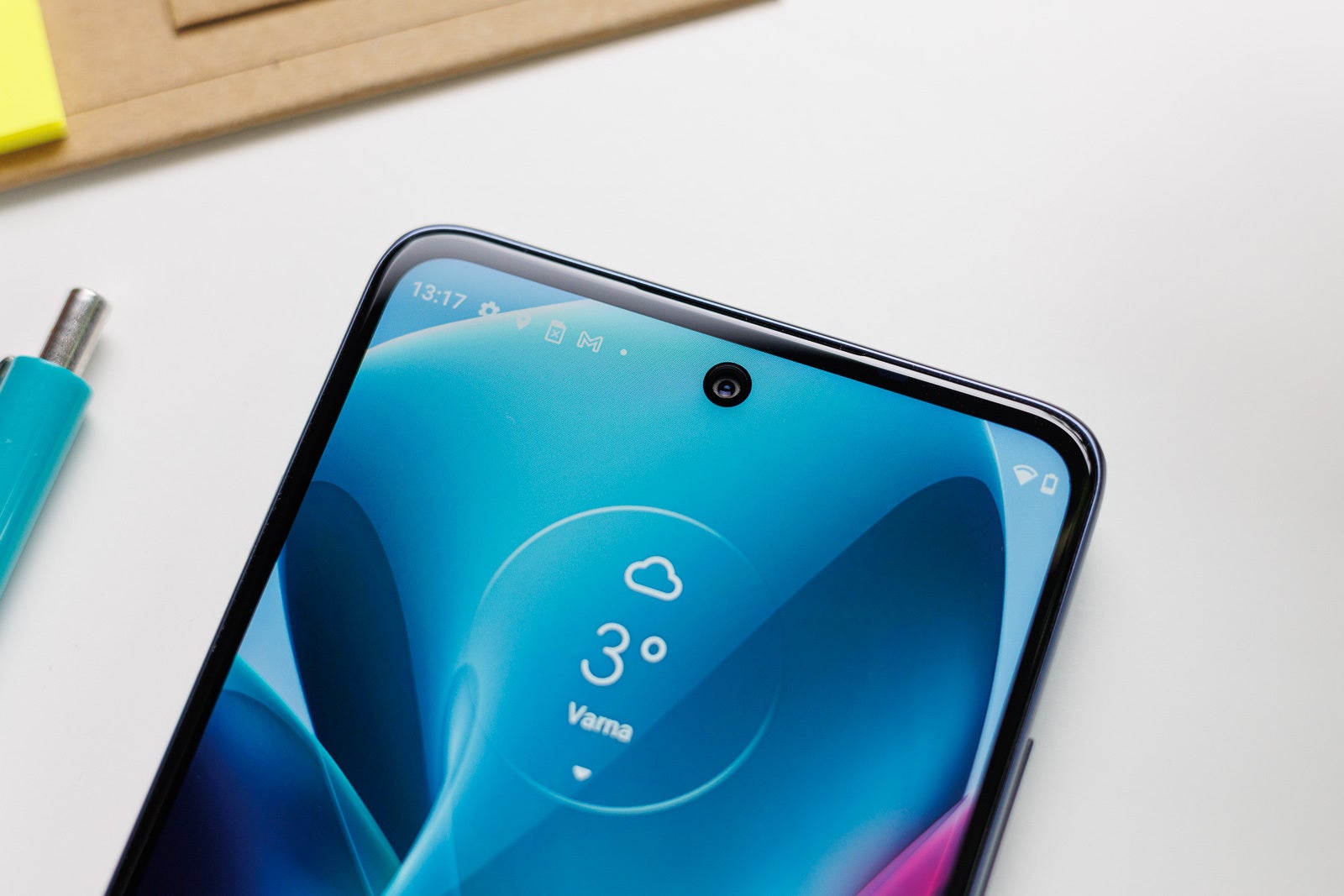 The Motorola Edge series have been one of our favorite models throughout the years and now the line has another
great 5G phone
that offers great value for money, especially with its recent price drop, which puts it in the sub $500 category. Even though there is now a newer 2022 version of this phone, this one sees discounts pretty often, making it a much better deal, as you can sometimes get it for as low as $300.
The phone follows the Motorola basics: decent specs for the price, clean software and good-enough camera. There's a 108MP main sensors paired with two more cameras that aren't really that useful. Still, at for that price, these are great, especially since a big part of this phone's bill of materials went towards the Snapdragon 778G chip. The 8/256GB RAM/storage combo is more than adequate for this phone's price range. This phone packs a massive 5,000mAh battery which will surely last you two days, even three if you're not a heavy user. The Motorola Edge (2021)'s display has a 144Hz refresh rate. It is an LCD panel, but even so, it is still a nice and big screen with an FHD+ resolution and small bezels.
Best budget phones under $400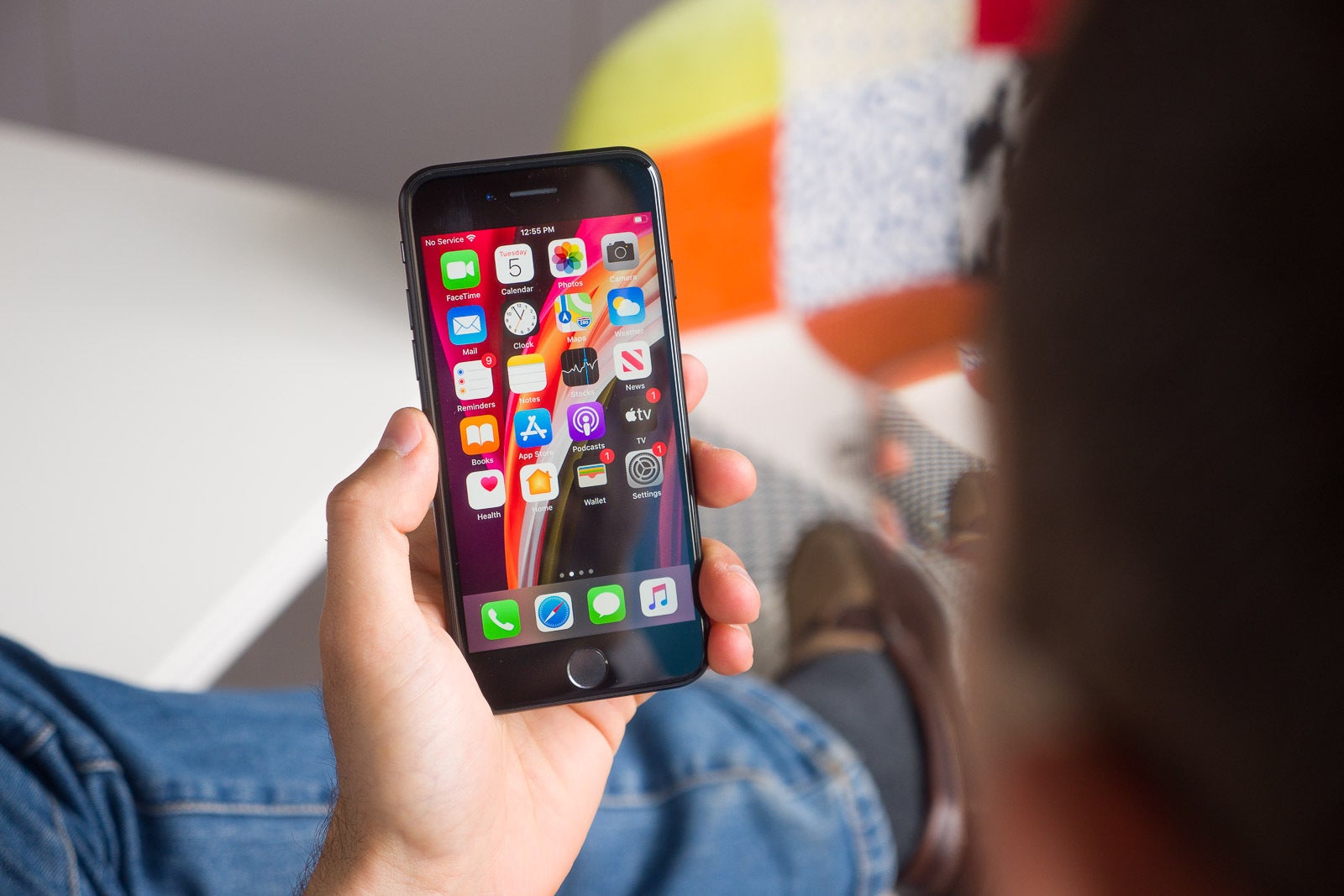 Who would guess that an iPhone is one of the best budget phones you could buy. The iPhone SE (2022) is not only an excellent phone, but also one of the few truly compact phones you could get right now. With its Apple A15 Bionic chipset, it's also quite a capable device that's leaps and bounds ahead of the similarly-priced Android competition. Yes, it is $30 more than the price tag in this category, but it's worth it. Surely it also looks a bit dated thanks to its iPhone 8-esque looks, but the whole package is definitely worth it. As far as iPhones is concerned, the iPhone SE (2022) is still the best budget phone.
You may also like:
Best budget phones under $300


OnePlus Nord N200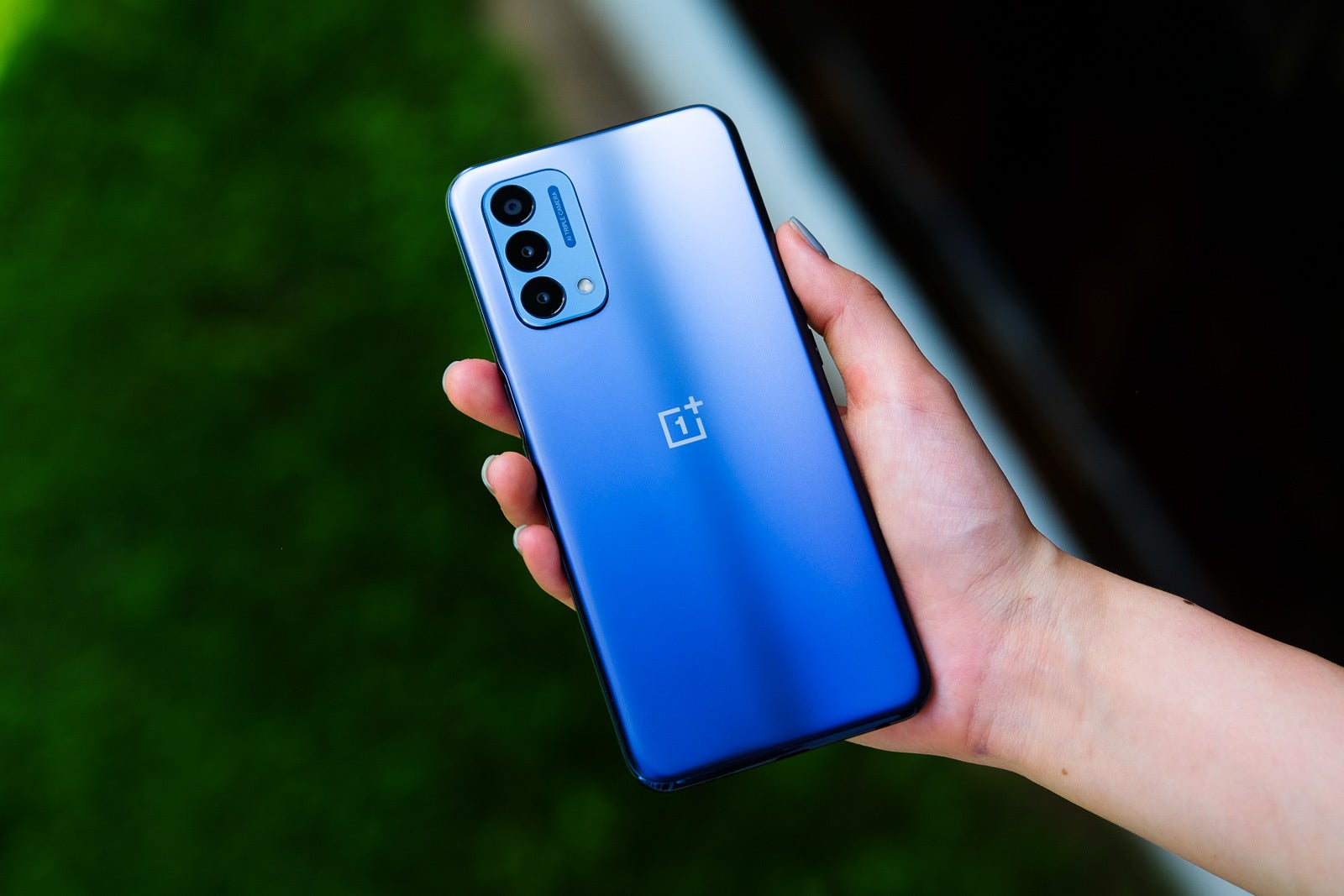 The new budget OnePlus is for those that are on a super-tight budget. At $239, the
Nord N200
is the cheapest OnePlus phone this year. And while some specs are reduced to fit the bill, like the Snapdragon 480 and the 4GB of RAM, others are still around even on this device. The 90Hz display is a unique feature for phones that cheap. The battery is also noteworthy. At 5,000mAh, it rivals Motorola's battery champs. If you're looking for a nice, cheap Android phone with 5G connectivity, or a second phone, then this one is offers great value.
Motorola Moto G Power (2022)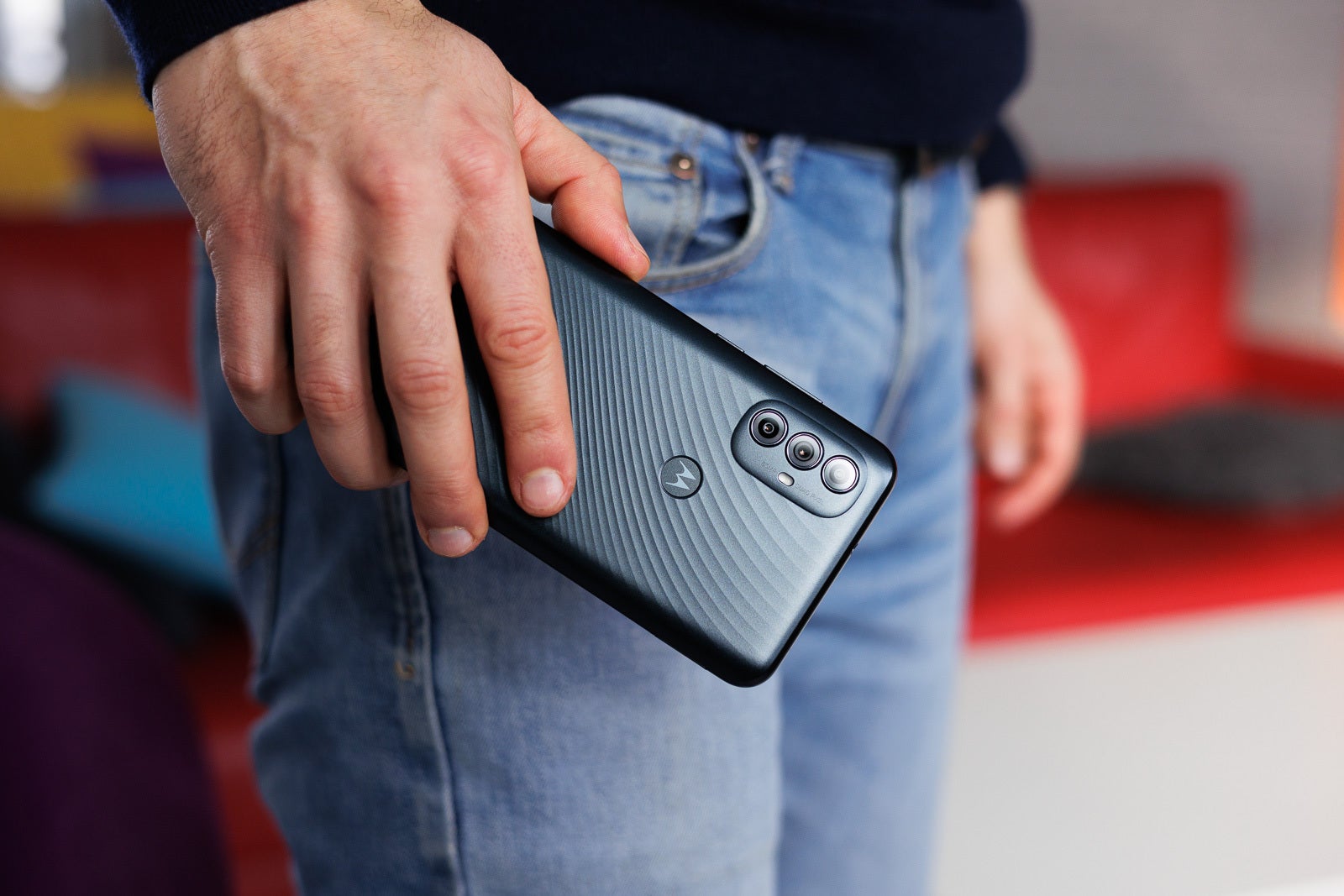 The Moto G Power takes the torch from the older 2021 version as the battery life champ among Moto G phones and many more. The massive 5,000mAh battery is actually one of the few things Motorola has kept the same between the different generations. The Moto G comes with a faster chip, more RAM and storage and a better-looking hole punch display, compared to its predecessor. In terms of camera the new Moto G Power has kept pretty much the same camera setup, which is fine but nothing spectacular. Still, a great upgrade overall and the battery will keep the lights on for days, so if that's your main concern, you can't go wrong with the Moto G Power.
Samsung Galaxy A32 5G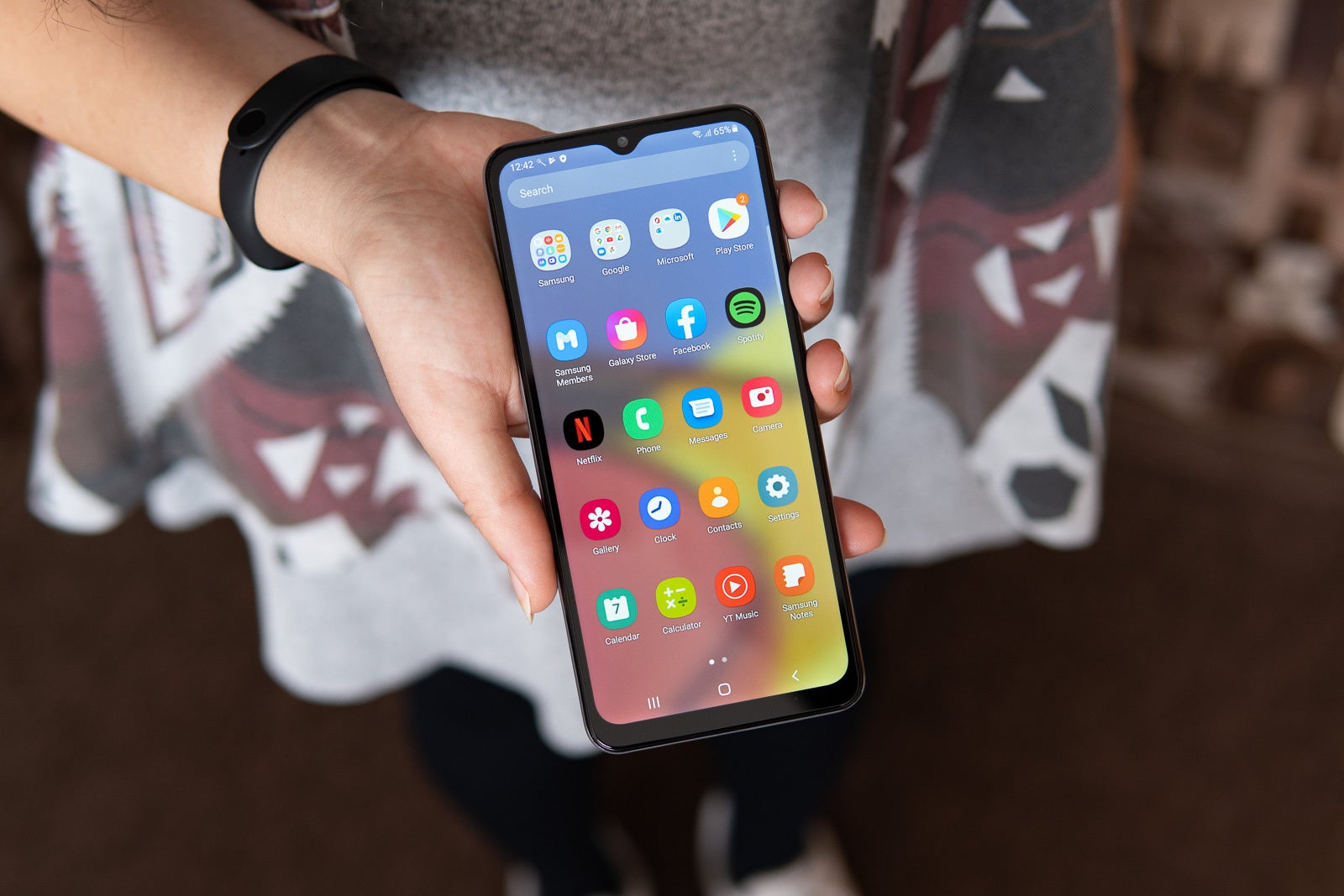 If you prefer a cheap phone from a known brand, the Galaxy A32 5G is here to fulfil your need. It comes with 4GB of RAM and 64GB of storage. The battery is a big, 5,000mAh unit which should easily last you two days. The A32 has nice design with its teardrop-style display and has a good quad-camera setup. Of course, two of those are more or less useless, but still, it's a sub-$300 phone, so we can't expect much. A decent overall package if you're looking for a Samsung phone on a tight budget.
What's to come
As you might have noticed, all of these phones weren't released this year. With a new year comes new hope for even better budget-friendly devices. 2023 should offer plenty of those. For example, you should expect even more mid-range budget phones to come, like Samsung's Galaxy A54 and the Motorola Edge (2023).

LG might be gone, but HMD Global has probably set its sights on taking a bigger slice of the cake with its Nokia-branded phones. Another company that started putting more effort into the budget smartphone class is OnePlus, and you should definitely expect some nice devices from it as well. Here's to another great year for budget phones!