Best gaming phones - our top 10 list
4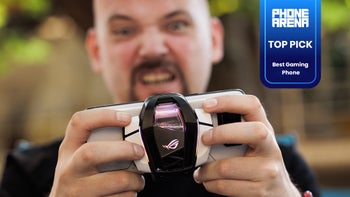 Forget about the old days when gaming phones were only for a privileged few, with crazy designs and clunky software. Nowadays, you can get a phone that's perfect for gaming without sacrificing style or performance. These phones come packed with powerful specs, smooth displays with high refresh rates, and awesome speakers that'll blow you away.
Even if you're not a hardcore gamer, these phones still have plenty to offer. And with regular high-end phones getting more and more powerful, they're also great for gaming. So, if you're on the hunt for the best gaming phone to take your multiplayer shooter skills to the next level, you're in the right place!
Best phones for gaming in 2023:
Asus ROG Phone 7 Ultimate
the Ultimate gaming phone
And here we are with the next iteration of the ROG Phone Ultimate, it's the seventh generation, and currently, this is the phone to beat if you like playing mobile games. It has an excellent 6.78-inch AMOLED screen with HDR10+ support and 165Hz refresh rate, one of the best in the industry for super smooth gaming.
Being the best in the ROG lineup, this phone also features the latest and greatest Snapdragon 8 Gen 2 processor, supported by upgraded internal cooling, and also some external cooling accessories to run cool during extended gaming sessions. The stereo speakers are one of the best we've ever heard and there's also a subwoofer accessories to elevate your gaming FX even higher.
The package is rounded off by a massive battery for prolonged gaming, a very sturdy build, and your typical ROG styling.
Asus ROG Phone 6D Ultimate
When the Asus ROG Phone 6 was released in July, fans were surprised by the absence of the "Ultimate" variant, which had been present in the previous year's model. However, Asus had a surprise in store, as they subsequently released the ROG Phone 6D and ROG Phone 6D Ultimate.

The "D" in these new models stands for a surprise twist: instead of being powered by Qualcomm's Snapdragon 8+ Gen 1, these phones are equipped with the MediaTek Dimensity 9000+. Now, that adds a whole new "Dimensity" to the gaming phone landscape (sorry for the blunt pun). This Ultimate model comes with a few bells and whistles the "Pro" lacks.
One of the new features is called AeroActive Portal and it's a flap which when opened is able to offer up to 1 liter of cool air per second straight to the phone's CPU, dissipating heat about 9 times faster than without it. There's also LPDDR5X RAM chips onboard, making things extra snappy. The MediaTek chipset actually performs amazingly well, sometimes even outperforming the Snapdragon-equipped Pro version, so there's also that.
Sony Xperia 1 IV
The Sony Xperia 1 IV is not a dedicated gaming phone but Sony has an immense gaming pedigree when it comes to consoles and handhelds. And it shows in every Xperia model in the last couple of years. The Xperia 1 IV is no exception.
This phone comes with a gorgeous 6.5-inch 4K AMOLED display with a 120Hz refresh rate - a gamer's dream. It's a 21:9 screen in typical Sony fashion and there are no notches, cutouts or other eyesore to hamper your gaming experience.
The Xperia 1 IV uses the latest Snapdragon 8 Gen 1 chipset, coupled with 12GB or RAM and the phone also comes with a microSD card slot - that's definitely a plus when it comes to gaming. Last but not least, Sony offers a great gaming software in the face of Game Enhancer - a tool to tweak all the setting, including things like touch sampling rate, display refresh rate, notifications, audio settings, and more.
The only downside to this phone is its price. You need to cough up $1,600 to get it, and for that kind of money you can buy a PS5 (if you can find one) with a extra controller and a couple of games. But then again, the Xperia 1 IV is also a phone, and a camera, and a computer - you know, your daily personal communicator. Your choice.
Asus Zenfone 9
I know what you're thinking - a compact gaming phone? But hear me out! The Zenfone 9 not only has the latest Snapdragon processor but it also comes with a 5,000 battery, and that 1080p screen means less pixels to be pushed. It's a legitimate gaming phone that shouldn't be overlooked. Especially for people who like compact phones.
The phone also features the Game Genie software, taken straight from the ROG dedicated gaming phones of the company. The small gem is absolutely capable of delivering those frames per second even in the most demanding scenarios. Yes, the screen is on the smaller side but for some people half an inch is not a dealbreaker.
Read more:
Asus Zenfone 9 review
Fastest charging gaming phone
The Black Shark 5 Pro is another take on the dedicated gaming phone, and it does a lot of (gaming) things really well. From the mechanical shoulder buttons (essential in any gaming phone) to the pressure sensitive areas on the display - it's all tailored to give you maximum gaming comfort and efficiency.
The battery is pretty chunky, and the fast charging is insane with up to 120W of juice filling the said battery in just 15 minutes! The phone is no slouch when it comes to pure hardware performance either - courtesy of the Snapdragon 8 Gen 1. It's also fair to say that you can get a more "basic" Snapdragon 870 version that will cost you only $549, which is an insane deal.
Lenovo Legion Phone Duel 2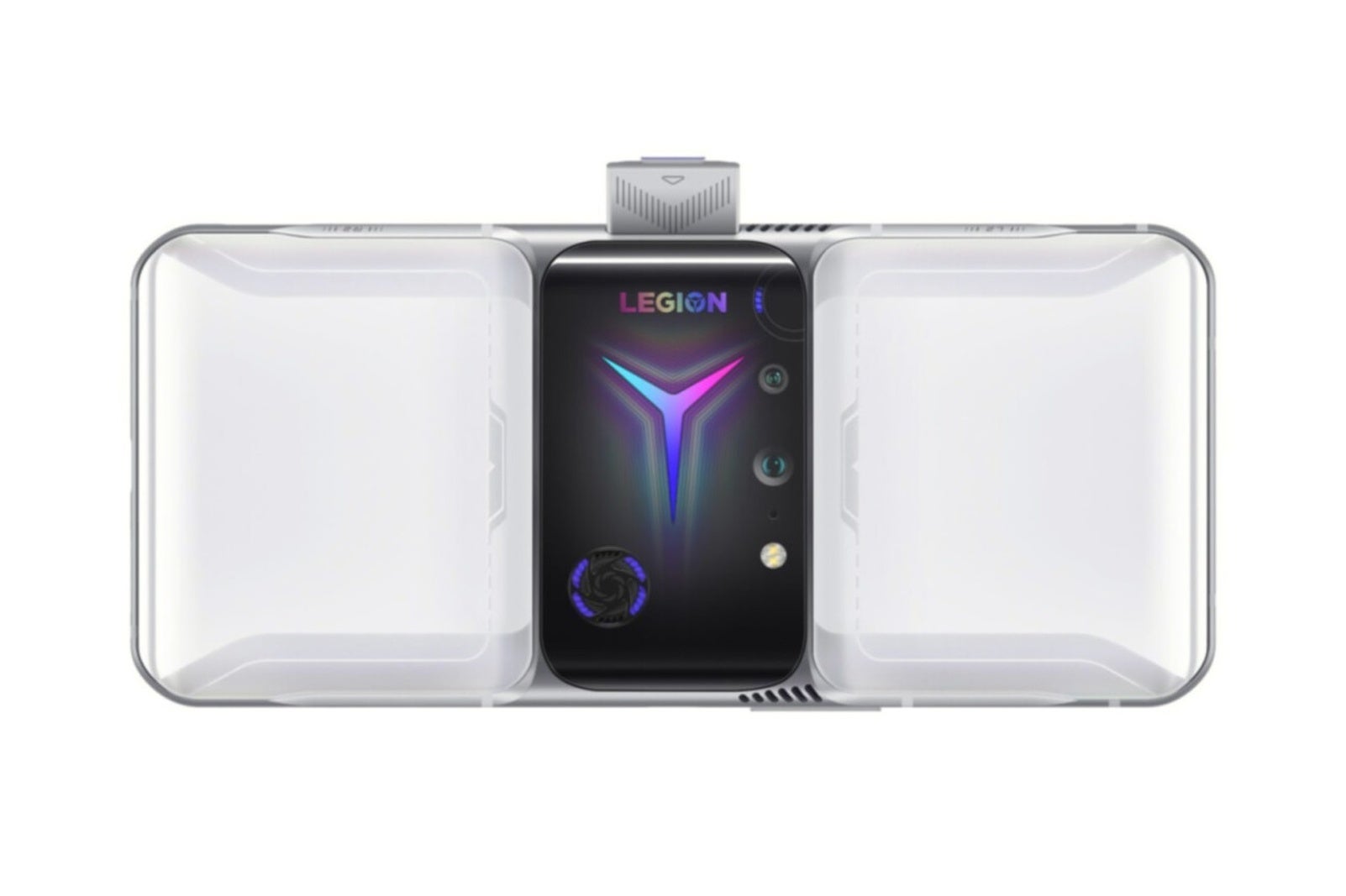 Although it's not out yet, expected to be released in Europe at around €799, the
Lenovo Legion Phone Duel 2 already impresses
. Likely to challenge the ROG Phone 6 and even replace it as our favorite gaming phone of 2021, the Legion Phone Duel 2 sports a large 6.92-inch 144Hz AMOLED display, the Snapdragon 888 processor and up to 18GB of RAM.
Like the ROG 6, the Legion Phone Dual 2 too has AirTrigger-like touch sensitive, mappable sensors that can be used as shoulder buttons, but it also has some extra party tricks. For example, its two 2,750 mAh batteries can be "Turbo" charged not just via a single USB Type-C port, but via its two ports at the same time. This way the phone can fully charge at 90W for just 30 minutes.
The Lenovo Legion Phone Duel 2 also has a pop-up "facecam" to be used while streaming gameplay, two built-in cooling fans and dual front-facing speakers.
Samsung Galaxy S23 Ultra
The Galaxy S23 Ultra is
Samsung
's newest flagship smartphone and as such, it sports some of the best specs you can get on an Android phone right now. It's not about the S Pen this time, although it's a nice bonus. This phone is a powerhouse!
It has a game mode that will set its gorgeous, large display to refresh at 120 Hz and with its powerful processor (Snapdragon 8 Gen 2) and 8GB of RAM, it's a fantastic phone for hardcore gaming. It also has a huge battery and beautiful design, making it a great all-around smartphone to rock out and game on for years to come.
Read more:
Samsung Galaxy S23 Ultra review
Apple iPhone 14 Pro Max
Best gaming phone for iOS users
If you're leaning towards iOS gaming and the Apple Arcade subscription service, the most powerful phone for gaming from
Apple
you can get right now is the iPhone 14 Pro Max. The recently announced flagship has it all - new hardware gimmicks, a fast refresh rate display, the latest Dynamic Isle to enhance further your gaming experience and more.
Its high performance will crush any games at their highest settings without breaking a sweat, while its solid battery life will ensure that you'll be comfortable playing for hours on end without needing to recharge. It also sports the largest display ever put on an iPhone.
Note to Fortnite gamers: Fortnite is currently unavailable on iOS, so you may be better off buying an Android phone.
Read more:
Apple iPhone 14 Pro Max preview
Samsung Galaxy Z Fold 4
If you're ready to go to the next level with your smartphone gaming, there is nothing like playing mobile games on the Galaxy Z Fold 4. It's a candy bar-shaped phone when you need it to fit in your pocket, but it can unfold into an extremely powerful tablet when it's time for play.
Games like PUBG play fantastic on it, plus its stereo speakers are superb in volume and richness. The phone feels great in the hands and is easy to game on, not too large or unwieldy as a tablet might be. Any game looks gorgeous on the Z Fold 4's large, foldable, smooth 120 Hz AMOLED display. The battery life is really solid on this last generation, and there's also stylus support for any strategy games that require precision.
Read more:
Samsung Galaxy Z Fold 4 review
Samsung Galaxy Note 20 Ultra
Gaming phone with a stylus
The Note 20 Ultra is not just a huge, powerful smartphone that will deliver amazing 3D gaming experiences, but thanks to its included S Pen stylus, it's arguably the
best phone
to pick for casual gaming also.
For example, playing card games or chess with the S Pen can be a joy, much more convenient than using your finger. So for all-around versatility and a huge, almost 7-inch display, you can't go wrong with the Galaxy Note 20 Ultra, for any kinds of games.
Read more:
Samsung Galaxy Note 20 Ultra review
Conclusion
So, there you have it! The best gaming phones on the market. It's a bit niche list but we assure you, if you can live with the flashy aesthetics, and the extra weight, these devices can give you so much in return. They're true flagships that can take your average Galaxy or iPhone with ease.