Gorilla Glass 3 vs steel ball vs 100 pounds pressure (video)
23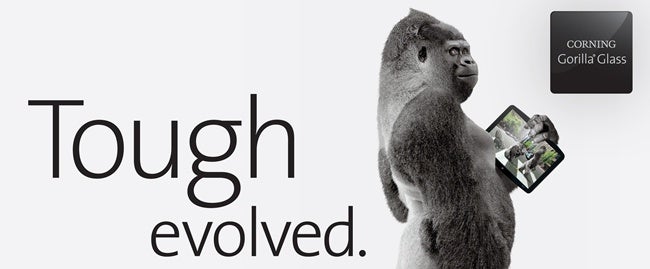 Corning
announced the third edition
of its mighty popular with smartphone and tablet manufacturers Gorilla Glass a bit before CES 2013 started, and it has a booth there to actually showcase what the new "Native Damage Resistance" is all about.
In there, you can subject Gorilla Glass 3 to a beating by a heavy steel ball, and it will still escape unscathed, unlike those other fragile glass types out there. Or, as Corning puts it:
Gorilla Glass 3 is not only chemically strengthened — its atomic configuration is formulated so that the glass is less brittle, and fundamentally tougher and more damage resistant even before chemical strengthening.
The Native Damage Resistance composite offers up to 40% reduction in visible scratches for your smartphone and tablet that you will be purchasing this year, as GG3 samples are now with manufacturers, and products with it are coming in the summer.
As for the flexible
Willow Glass
Corning is also working on - the reps have mentioned this is still being ironed out and tested, so you can put those bendy display thoughts on the backburner for now, at least from Corning's side of things.