The best Galaxy Watch you can get in 2023 - our top list
We may earn a commission if you make a purchase from the links on this page.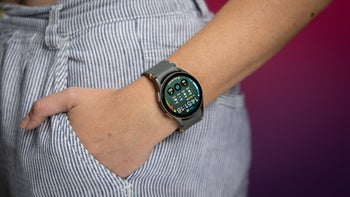 When it comes to smartwatches (and smartphones for that matter) there are two main camps -
Samsung
and
Apple
. Granted, dozens of other manufacturers fight to get a piece of the cake but sales figures say it's mostly the big two getting the spoils.
The Galaxy Watch 5 and Galaxy Watch 5 Pro are now more than one year old and with this series Samsung kind of switched things around, regarding the naming scheme of the models to accommodate the "Pro" part. Now, we have the successor onboard - the
Galaxy Watch 6
and once again the naming scheme has changed, reverting back to its "Classic" roots. Don't be confused though, we're here to help!
If you're wondering what do all these "Active," Classic," and "Pro" monikers mean, and also searching for the best Galaxy Watch for your personal need, read on!
Contents:
Samsung

Galaxy Watch 6 Classic
The "Classic" is back! And so is the physical rotating bezel. Samsung lifted the curtain before its latest and greatest wearable lineup, the
Galaxy Watch 6
series. This year we have the Classic again and it's a tad larger than its predecessors clocking at 47mm for its larger version (43mm is the smaller one). The rotating bezel is also back but it's slimmer than the one found in previous generations.
Get your Galaxy Watch 6 Classic here:
The
Galaxy Watch 6 Classic
comes with an improved chipset, a brighter screen, and a larger battery. Other than that, it's the comes with pretty much the same features, running OneUI Watch over Wear OS. You can make use of the latest iteration of the BioActive sensor array, measuring all kinds of body vitals, from ECG and blood pressure, to body composition. Fitness and sleep tracking are also onboard with more than a 100 existing workouts.
If you're in the Galaxy ecosystem, the
Galaxy Watch 6 Classic
is absolutely the
best smartwatch
for you but even if you're not, it's a solid choice for every Android user out there.
Samsung

Galaxy Watch 6
If you like smaller and more compact smartwatches and you want the latest and greatest from the Galaxy Watch lineup, then the
Galaxy Watch 6
is the right model for you. It omits the physical rotating bezel of the Classic, and keeps things minimalistic and stylish.
Get your Galaxy Watch 6 here:
The all-new
Galaxy Watch 6
comes with a faster chipset, a bigger screen (thanks to 15% smaller bezels), a sapphire glass, improved battery life and also improved sleep tracking. There's also a new one-click mechanism to allow you to change bands in mere seconds, all that in a very compact package.
On the feature side of things, the
Galaxy Watch 6
is more or less similar to its predecessor, with improvements here and there. The watch runs Wear OS with Samsung's proprietary OneUI Watch on top. You have a big array of sensors to track your vitals. The
Galaxy Watch 6
can take your heart rate, blood pressure, ECG, and also body composition, thanks to the BioActive sensor array. Sleep tracking and Fitness are present and better than ever, you should check out our in-depth article to find out everything new about the
Galaxy Watch 6
.
Samsung Galaxy Watch 5 Pro
This is it - we now have the first Galaxy "Pro" watch in flesh and bones - the Galaxy Watch 5 Pro. Samsung decided to drop the Classic moniker and kinda replace it with this much more "professional" sounding abbreviation.
And the watch is pro alright! First, there's the construction - the Galaxy Watch 5 Pro uses titanium and sapphire as main building blocks. And that's almost necessary, because the watch is quite big at 45mm. There's an inner capacitive bezel around the gorgeous display that you can swipe to get that physical rotating bezel feel, in case you miss it for some reason.
But let's put premium materials aside for a second - this watch comes with Wear OS 3.5 onboard and this results in a lot of features and functionalities. Google is trying to mimic Apple and create an ecosystem for all gadgets around and Samsung decided to hop on that train and integrate Wear OS into its Galaxy Watches - a bold move, and a logical one as well.
Get your Samsung Galaxy Watch 5 and Watch 5 Pro here:
There's nothing super groundbreakingly new on the Watch 5 Pro - everything has been upgraded and polished from the previous generation but that's not a bad thing. You still got the Bioactive system of sensors that can measure a lot of body vitals (including your body composition), and last but not least - the battery has been upgraded to 590mAh and now charges faster. The Track Back GPS feature deserves a mention here - it can lead you back to your starting position - very handy for finding your parking spot or getting out of that thick forest you when in for now reason.
Samsung Galaxy Watch 5
At the non-pro corner we find the Galaxy Watch 5 in two variants - 40 and 44mm. There aren't that much differences between the two - the vanilla Galaxy Watch 5 doesn't come with a raised bezel to protect the watch and due to its smaller size, the battery is also smaller than the one inside the Pro model (284mAh for the 40mm version and 480mAh on the 44mm one).
The software is the same - Wear OS 3.5 with Samsung's One UI Watch 4.5 on top - a nice decision given the Google backing and the sheer number of apps available (and yet to come). The same GPS Trackback feature is available here as well, alongside the BioActive sensor and everything it can do - from body composition measurements, to sleep tracking, ECG, exercise auto-detection, the whole package.
You're still getting a sapphire glass over the gorgeous AMOLED display but the frame is Aluminum this time. All in all, the Galaxy Watch 5 is a minor refresh compared to the last generation, and probably won't justify an upgrade from a Galaxy Watch 4 or 4 Classic. That being said, it's a very nice watch, and if you're looking for Wear OS experience at the affordable end, this model could be your best bet.
Samsung Galaxy Watch 4 Classic
The Samsung Galaxy Watch 4 Classic is the true successor of the Galaxy Watch 3. It features a rotating mechanical bezel, the mainstay of Samsung's
best smartwatches
to date. The display is amazing in typical Samsung fashion, and there are two sizes to choose from - 42mm and 46mm.
The design is a timeless unisex job that would fit pretty much anybody, and there are also Bluetooth and LTE versions to further tailor the experience. The said experience is great, as well, courtesy of the new 1.18GHz Exynos W920 Dual Core chip on board.
Samsung decided that the best way to go forward is to collaborate with Google in the software department, and we have Wear OS 3.0, which is just great. There are tons of apps available in the Play Store and you get seamless integration with all Google services like Maps, Fit, Calendar, etc.
The health and fitness side of things is also flagship-grade. Aside from the regular heart rate and blood oxygen monitoring, the wearable would also take your electrocardiogram and blood pressure, and also measure your body composition. Thanks to the latter, the Galaxy Watch 4 Classic is on a whole different level when it comes to fitness tracking.
If we had to point out one drawback of the Galaxy Watch 4 Classic, it would be its battery life. Yes, you can get one full day of heavy use, and this feeble longevity doesn't bother the Apple Watch but still, it's nowhere near the days of battery life offered by other
Android smartwatches
. Nevertheless, it's the best Galaxy Watch you can get at the moment, and it's not that expensive either.
The Galaxy Watch 4 may look like a Watch 3 successor but it's actually more closely related to the Galaxy Watch Active 2. From the lack of a mechanical rotating bezel to the overall cleaner and sleeker design, this watch will appeal to all the fans of the Active lineup.
Don't make the mistake of thinking that the Galaxy Watch 4 is underpowered or lesser in any way, though. It features the same chipset you'd find in the Watch 4 Classic, and the same operating system, too.
It's practically the same watch but in a smaller and more stylish package (it's cheaper too). All the sensors are on board, and all the new features - present. The only difference is the omission of a rotating bezel, the slightly smaller chassis and display, and that's pretty much it.
The Galaxy Watch 4 retails for $249.99, which is $100 less than the Galaxy Watch 4 Classic, and if you want to save some money but still get all the bells and whistles of the Watch 4 series, it's the best Galaxy Watch to get.
Things to look for when choosing your Galaxy Watch:
Design:

Choose a Galaxy watch design that fits your style and needs. Decide whether you want small or a big face, a leather or silicone strap, or a watch that looks more like a traditional timepiece or a something more futuristic.

Features:

Look for a watch with features that match your needs. Do you want a watch that can track your steps, monitor your heart rate, and display notifications from your phone? Do you need a built-in GPS or cellular connectivity? Samsung has several options to offer in that regard.

Battery life:

Check the battery life of the watch. Some Galaxy Watch models can last for days while others need to be charged almost daily.

Display:

Consider the size and quality of the display. Make sure it's large enough and easy to read, especially if you plan to use it for fitness tracking or reading messages. The good new is that most Galaxy Watch devices sport amazing AMOLED displays.

Water resistance:

If you plan to wear your Galaxy watch while swimming or during other water-related activities, make sure it has an adequate level of water resistance.

Price:

Set a budget and look for a model that fits within your price range.
Conclusion
Well, there you have it - the best Galaxy Watch you can buy in 2023. We removed the original Galaxy Watch Active, as well as its successor, as they are now nearly impossible to find, and there's really no point in searching for either of these, when there are so many much better options that are newer and not that expensive.
The
Galaxy Watch 6
is the new kid on the block, and it does come with some upgrades - not to mention the switch back to the Classic naming scheme. Both devices are really gorgeous and if you're looking to buy your first smartwatch, both will do the trick. If you're upgrading from the previous gen, though, you might want to hold your horses. As always, we'll update this piece as soon as new info pops up out of the vast online jungle.
Recommended Stories