Best smartwatches for Android phones in 2022
We may earn a commission if you make a purchase from the links on this page.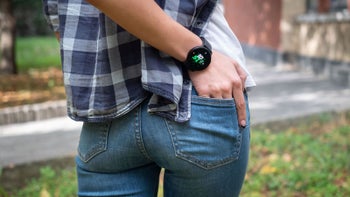 Smartwatches are everywhere! There are so many brands and models out there that finding the best smartwatch for Androidphones can be a tall order. You may want a smartwatch for your activities, or as a neat companion that allows youto go out without a phone. Whatever the case, these types of devices are better than ever.
Samsung
has been steadily improving its smartwatch game in the past few years, trying to catch Apple, but there are other players on the market too. Brands like
Huawei
,
Xiaomi
, Fitbit, Garmin, Fossil, and even
OnePlus
are all offering their own take on the best smartwatch for Android phones as well. Last but not least, the
Galaxy Unpacked event
brought us another flagship Android smartwatch - the Galaxy Watch 5.
Smartwatches come in all shapes and sizes. In our list you will find amazing premium devices for your wrist, as well as some affordable ones that offer great value. The main things you should bear in mind when picking your smartwatch are features, battery life, and compatibility.
Today we're making a list to help you find the best smartwatch for Android phones you can buy in 2022. We did our fair share of smartwatch reviews throughout the years, so if you need more information on a specific entry in our list, you could always check out the review. Here we go!
The Best Android Smartwatches at a glance:
Samsung Galaxy Watch 5 Pro - best smartwatch for Samsung phones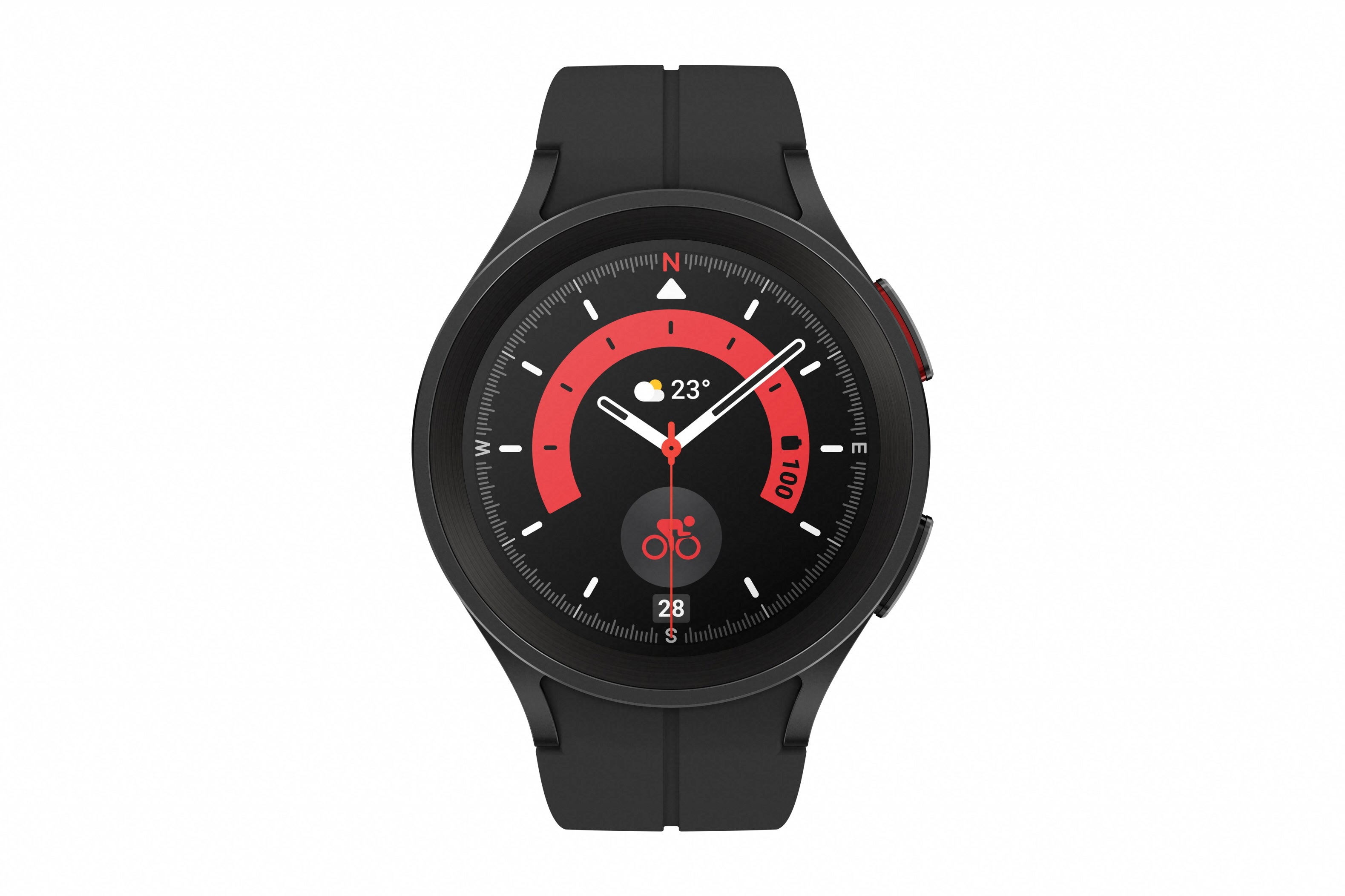 The summer Galaxy Unpacked event went away with a bang, and brought us a brand-new wearable - the Galaxy Watch 5 Pro. The "Pro" part is rather new and signifies the use of some pro-grade materials - such as titanium and sapphire.
This watch comes in one size (45mm), and although it looks quite big, due to its titanium DNA it's not all that heavy (46.5g). Samsung didn't come up with something super revolutionary but rather decided to play it safe and incremental. There are upgrades, of course, and they're all around, just nothing major.
Under the sapphire glass there's a gorgeous 1.4-inch Super AMOLED display with high pixel count (450x450), and on the right side of the titanium frame there are two physical buttons. The watch can take a lot of body vitals with the help of its BioActive sensor, and everything happens rather snappy, courtesy of the dual-core Exynos W920 processor, coupled with 1.5GB of RAM.
Get your Galaxy Watch 5 and Watch 5 Pro here:
The watch runs Wear OS 3.5 with Samsung's One UI Watch OS 4.5 on top, meaning you have tons of available apps, and many more yet to come (thanks Google). There's a new Trackback GPS function that allows you to trace your steps to your starting position - very useful in case you forget your exact parking spot or want to stop being lost in that stupid forest and get back to civilization.
One of the biggest upgrades is the battery - the cell is now 590mAh and supports 10W wireless charging. The watch comes in two connectivity versions - LTE and Bluetooth, and to top it all off, there's a 5ATM water resistance present. All these might seem like incremental upgrades but taken together, they promote the Galaxy Watch 5 Pro to the top spot of our list.
Samsung Galaxy Watch 4 Classic - best last-gen Android smartwatch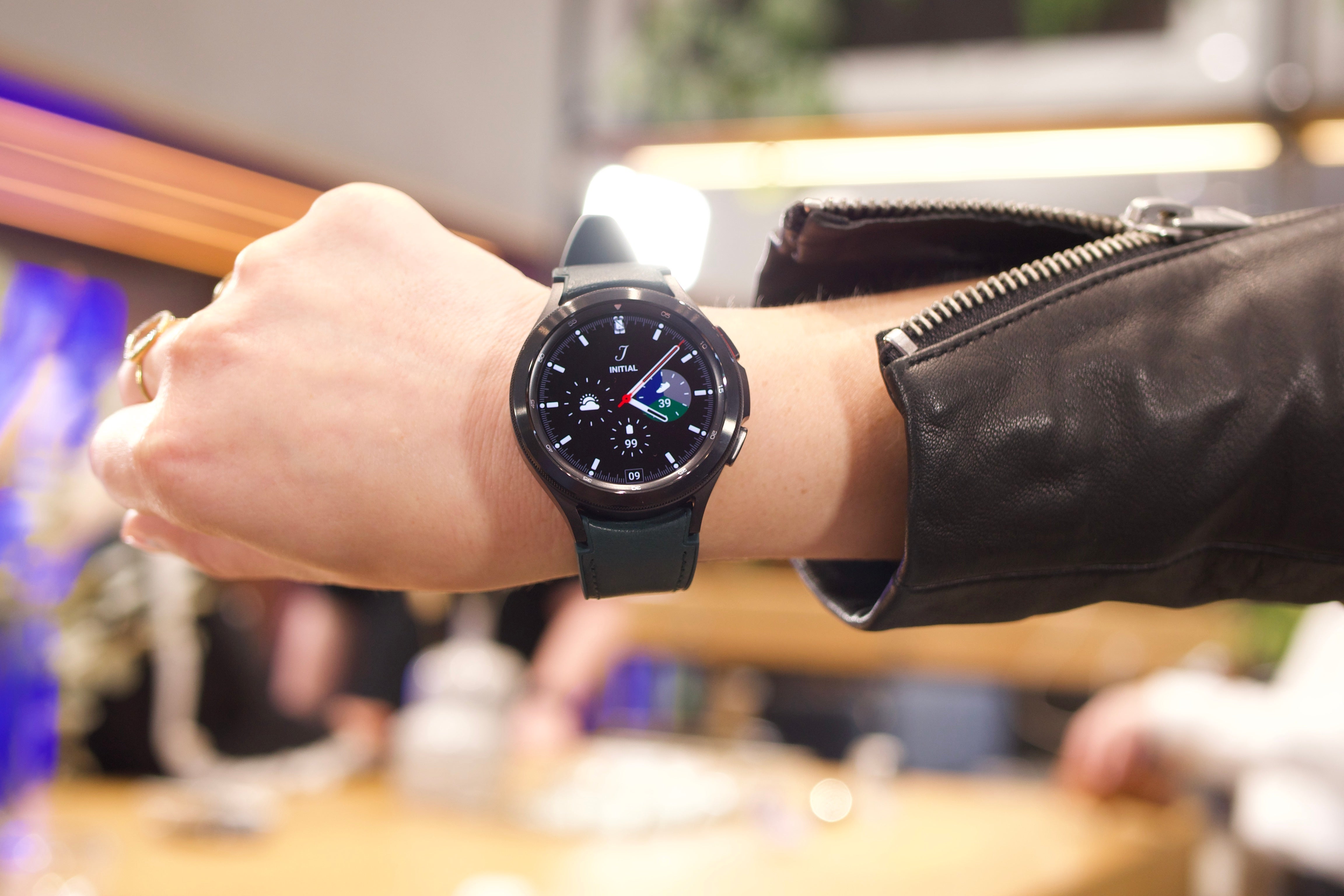 The Samsung Galaxy Watch 4 Classic is the new kid on the block. Samsung's next flagship improves on pretty much everything, and adopts a slightly different naming scheme. The "Classic" is now the direct successor to the vanilla Galaxy Watch 3, while the Galaxy Watch 4 is more of a Galaxy Watch Active 2 successor. The big news here is that the Galaxy Watch 4 series now uses Wear OS 3 instead of Tizen, along with a brand-new chipset.

The Galaxy Watch 4 Classic features a classic watch design (pun intended), elegant and unisex, IP68 water and dust resistance and even MIL-STD-810G shock resistance. The rotating bezel is back in its full glory and thanks to the Wear OS the watch can seamlessly integrate with popular Google apps and services such as Maps, Calendar, and more. Samsung has upped its game when it comes to fitness as well. The new Watch 4 series comes with a built-in Bioelectrical Impedance Analysis sensor that can measure body fat, skeletal muscle, body water, estimate your basal metabolic rate, and more.
The display of the Galaxy Watch 4 Classic is great, not surprisingly. After all, it's a Samsung Super AMOLED panel. The new 1.18GHz Exynos W920 Dual Core chip on board makes the watch run fast and smooth. The LTE connectivity allows you to handle calls and stream stuff when WiFi is not an option, and overall, this is the best Android smartwatch you can buy at the moment. Also, the price is not that high.
Get your Galaxy Watch 4 Classic here:
Samsung Galaxy Watch Active 2 - best smartwatch for small hands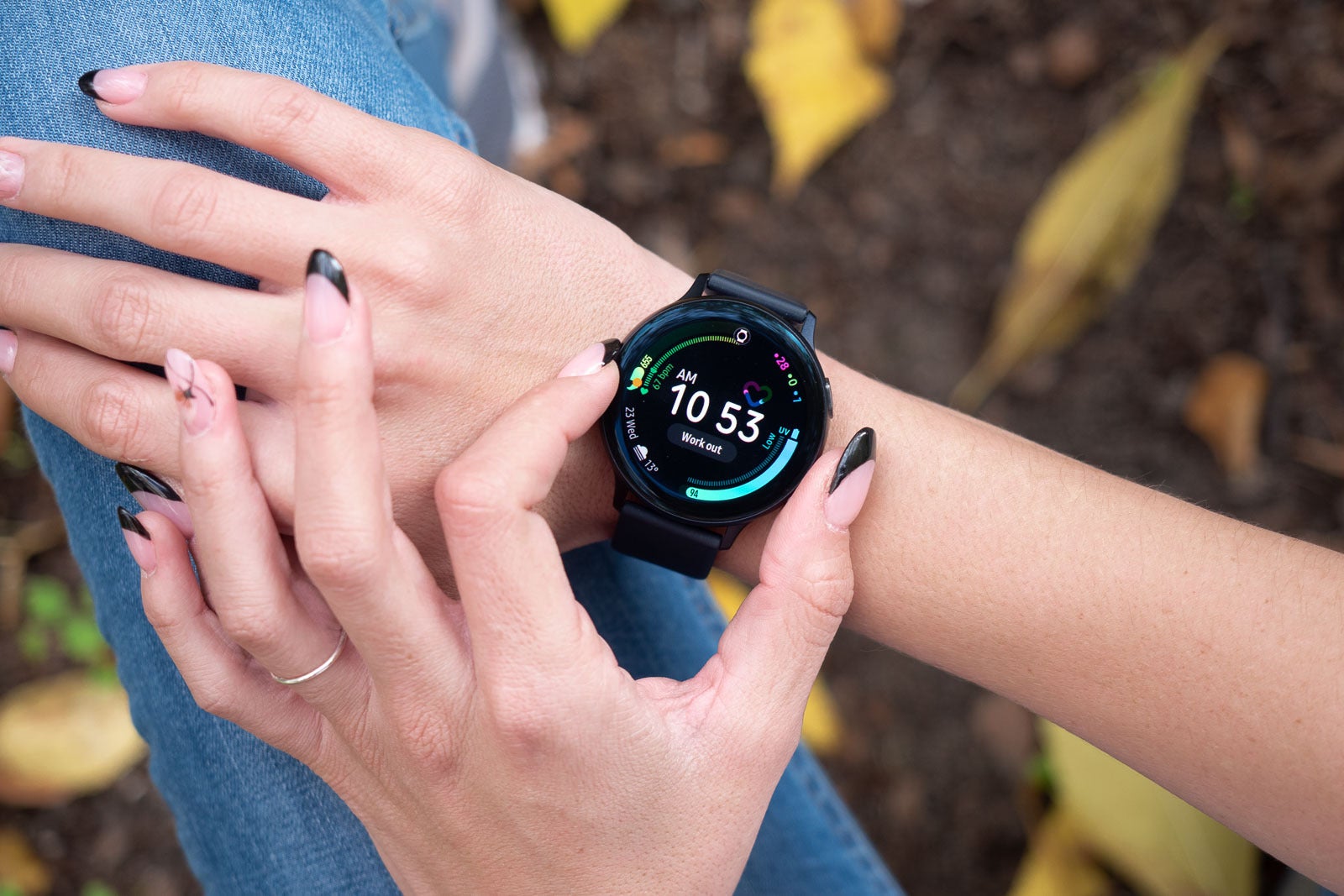 Sometimes large smartwatches can be pretty intimidating, especially if you have small hands. Those ridges and sharp corners may be attractive to some, but others prefer a more stylish and understated look. That's where the Galaxy Watch Active 2 comes in.

Even though the watch is literally called "Active", it can serve two masters and be your stylish, formal dinner device, as well as a comfortable and lightweight sports watch. The design is really unisex, and takes different occasions - just click on a leather strap, and you're good to go for the aforementioned formal dinner. Put a rubber band on, and you can sweat on the track all you want.

The Galaxy Watch Active 2 is not all looks, though. This watch has some serious features on board. Granted, there's no rotating bezel but that's the price you pay to get the sleekness and comfort. All the fitness features are present and automatic workout detection works like a charm. There's sleep tracking on board as well, and you can get 2 days on a single charge. The Galaxy Watch Active 2 may not be the best Android smartwatch out there, but sure is the most comfortable one!
Fitbit Versa 3 - best smartwatch for casual athletes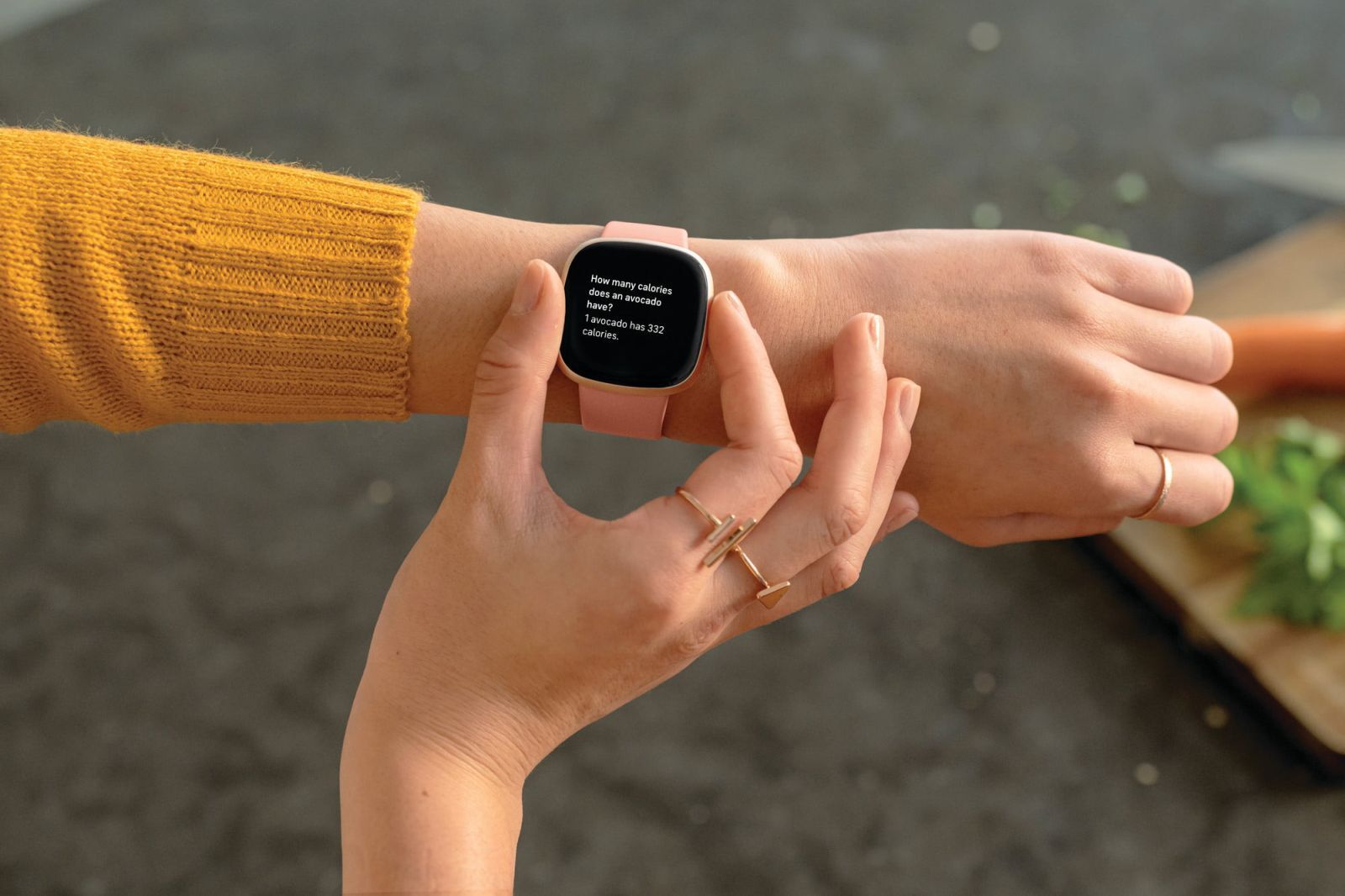 The original Fitbit Versa utilized a clever idea - why not try a premium design and some neat features but for an affordable price? The Fitbit Versa 2 improved on that and actually, the Versa family quickly became a favorite among casual fitness enthusiasts.
Now, the Fitbit Versa 3 brought even more improvements to the table and continued the steady-pace evolution of the model. Two of the main complaints have been rectified - users can quickly switch watch faces and the health metrics are vastly improved in the Versa 3.
The Fitbit Versa 3 does a lot of things right - it has a sleek and lightweight design, it can automatically track workouts, and you also get sleep tracking, heart-rate monitoring, SpO2 readings, GPS, NFC, and more. The Versa 3 is water-resistant up to 50 meters (5ATM), and also boasts a week of battery life.
Some corners have been cut, of course, for the Versa to be able to hit its retail price. There's no LTE or wireless charging, and the app's variety is… well, limited. The bezels around the display are still pretty thick, and the quick-release band system can be frustrating. But all these are minor drawbacks, given the price of the thing. The Fitbit Versa 3 is one of the best fitness smartwatches for casual athletes, and it won't break your bank account, too.
Mobvoi TicWatch Pro 3 - best performance smartwatch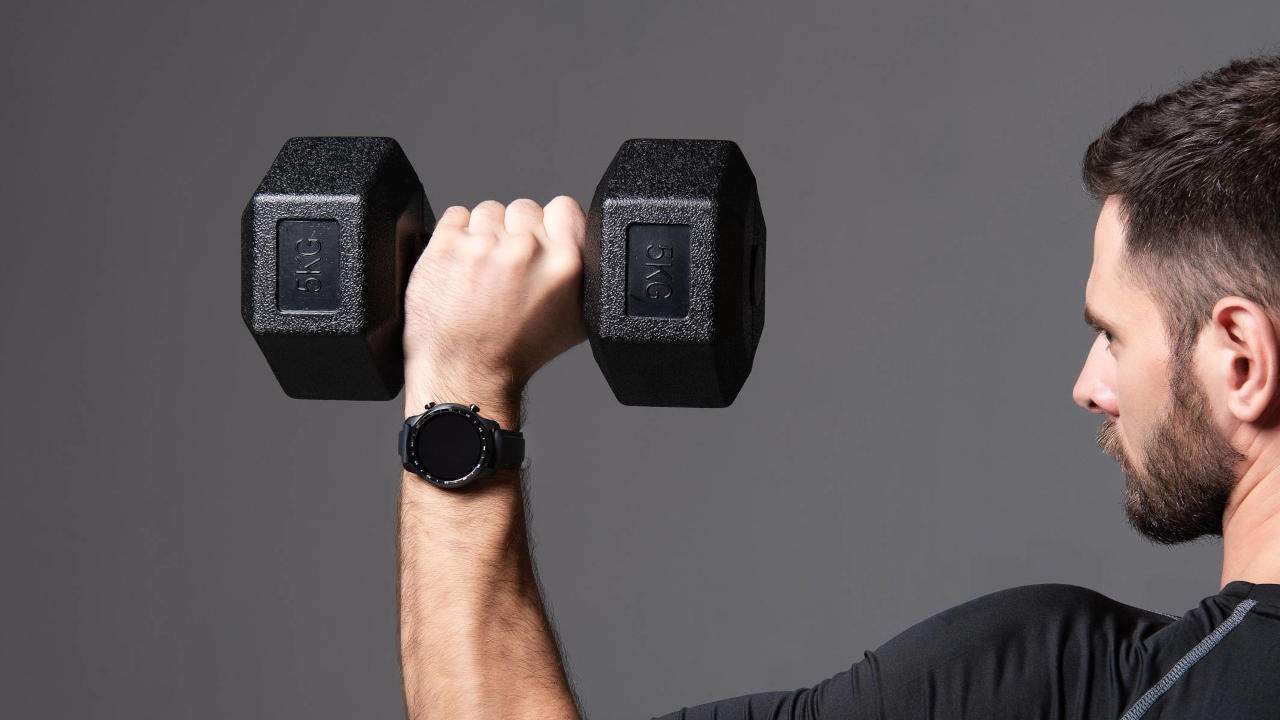 The Mobvoi TicWatch Pro 3 ticks many boxes (pun intended). It's one of the few Android smartwatches equipped with Qualcomm's Snapdragon Wear 4100 processor. Which means that it's fast. If you want sheer performance, the TicWatch Pro 3 is the way to go.
Granted, this watch doesn't excel in any particular area, but it offers good all-around performance at a very attractive price. The TicWatch Pro 3 comes with an innovative dual-display system - you have an OLED screen and TN backlit LCD stacked together.
The TicWatch Pro 3 is also a Wear OS device, so you can enjoy all the Google goodness you can think of - Google Assistant, Google Pay, Google Fit, Google Maps, and more. There's a built-in speaker and microphone, and also a dedicated GPS. Fitness and sleep tracking are also present, and you can get up to 45 days of battery life if you switch to Essential mode.

Last but not least, the price of the TicWatch Pro 3 is pretty sweet, considering all the features and upcoming Google updates.
Get your TicWatch Pro 3 here:
Huawei Watch GT 2e - best battery life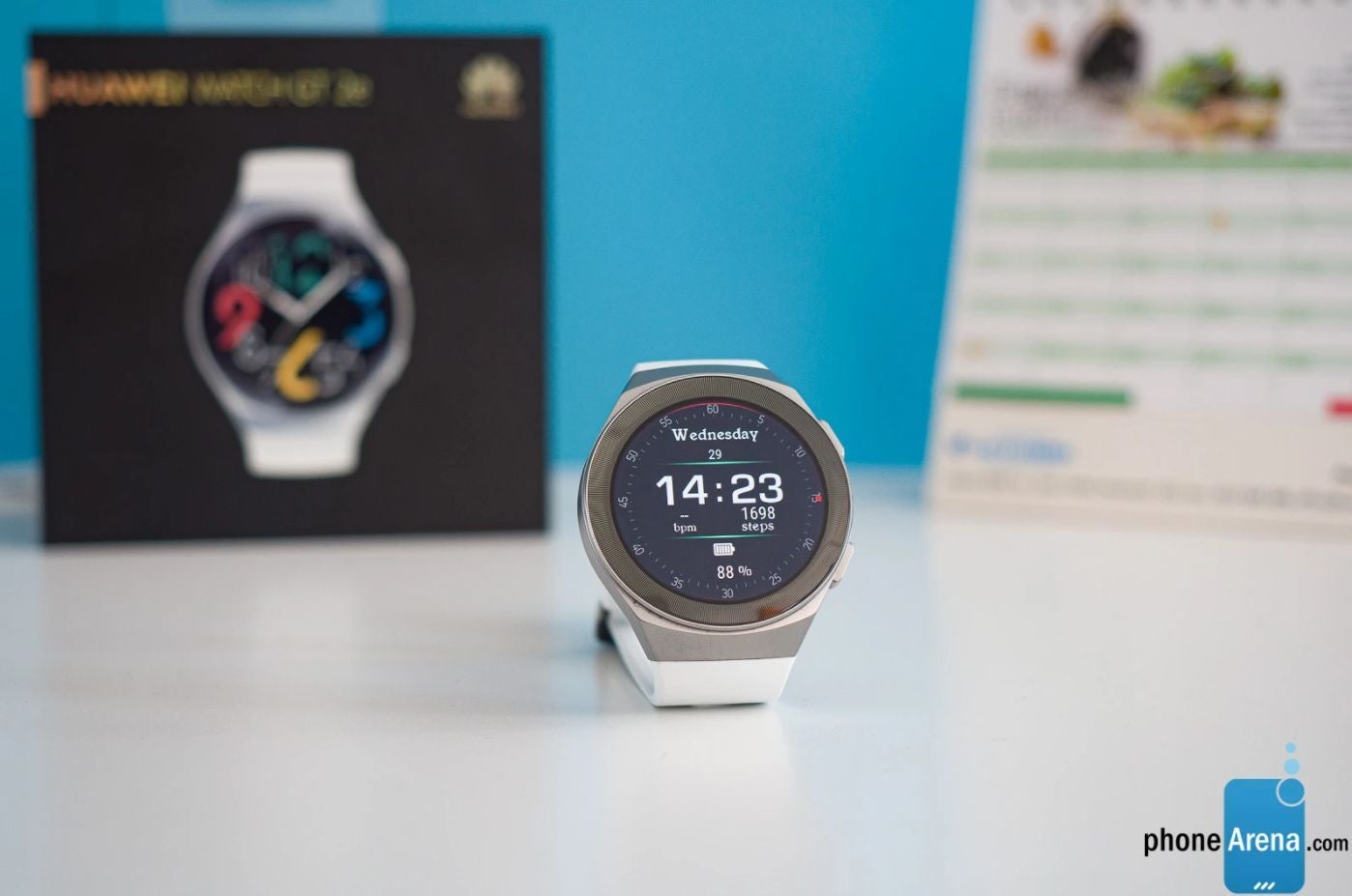 Huawei is having a hard time after the US ban, but the Chinese company has still been able to put out a couple of decent smartwatches. The Huawei Watch GT 2e is one of them and certainly deserves your attention.
The watch is in practice a GT2 spin-off but a very successful one, mind you. It offers a more refined design with a bezel that's clean of numbers and other engraved busyness. The Watch GT 2e is made of premium materials such as stainless steel and ceramic, and the build quality is also excellent.
The 1.39-inch AMOLED display is bright and crisp, the two side buttons give nice tactile feedback and you can easily swap wristbands to change your style. The Watch GT 2e runs on a custom chipset and uses Huawei's LiteOS (pre-Harmony) which is a blessing and a curse, really.
One of the best features of the Watch GT 2e is its stamina - the battery life is amazing and you don't need to dumb down the watch using some sort of a "stamina" or "essential" mode to get solid 10 days of autonomy.
The other strong side of this watch is its ability to track your fitness and health. The Watch GT 2e uses firstbeat fitness tracking algorithms, also found in Garmin devices. You get hundreds of activities, running modes, and you can also monitor your heart rate underwater. This means if you're a regular swimmer, this watch is just perfect for you.
Its price is also quite reasonable, especially compared to the vanilla Huawei Watch GT 2 and GT 2 Pro.
Get your Huawei Watch GT 2e here:
Fossil Gen 5e - best Wear OS smartwatch on a budget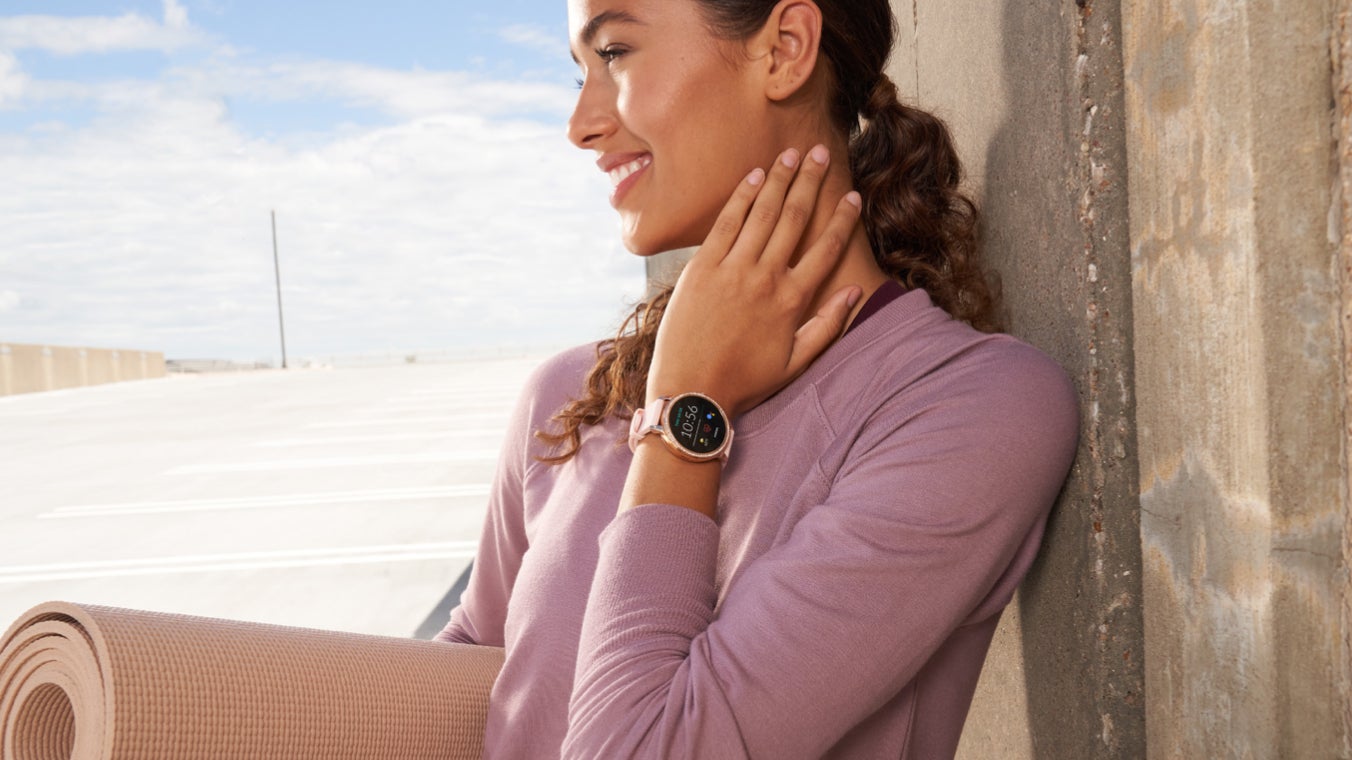 Ah, Fossil! Even though keeping track of all the Fossil Group-made smartwatches released over the last few years is not an easy feat, the Wear OS-powered devices are actually not very hard to separate from the pack.

The Fossil Gen 5E is one of the best Wear OS smartwatches out there, and also one of the more affordable ones. Granted, it may lack a built-in GPS chip and LTE but it's still a Google-enabled device.
Features you get if you decide to go the Gen 5E route are heart rate monitoring, a built-in microphone and speaker for making and receiving voice calls on your wrist (with a connected smartphone nearby), Google Pay support, 1GB RAM, 4GB storage, "multi-day" battery life (with certain capabilities switched off), and a high-res Always-On Display.
The Fossil Gen 5E might be a trimmed-down version of the original Gen 5 but it sure doesn't look like one. The build quality is top-notch and the design is very stylish and sleek. The price will put a smile on your face.
Get your Fossil Gen 5E smartwatch here:
Honor MagicWatch2 - classic design meets modern features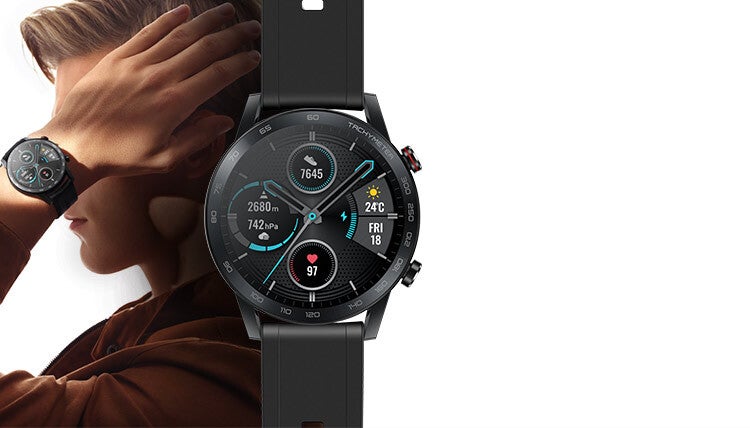 The Honor MagicWatch 2 offers a unique blend of classic and modern - it's understated, stylish, and elegant. It's not the best Android smartwatch by any stretch of the imagination but it can give you all the basics in a pretty package and for pocket money.

Like other similar Huawei/Honor smartwatches, this model boasts an amazing battery life, which comes at the price of features. If you're coming from an Apple Watch of any model, you'll feel a bit limited with the MagicWatch 2. Its smartwatch functionalities are pretty basic.
On the other hand, if you value your time away from the charger and fitness/health tracking is important to you, the MagicWatch 2 can tick those "magical" boxes for you. It has one of the brightest and prettiest OLED displays on the market. Yes, it's not very smart and the interface feels sluggish at times but the price is good and all the basic functionalities are there. Have we mentioned that it's pretty?
Get your Honor MagicWatch 2 here:
Garmin Forerunner 945 LTE - best smartwatch for serious athletes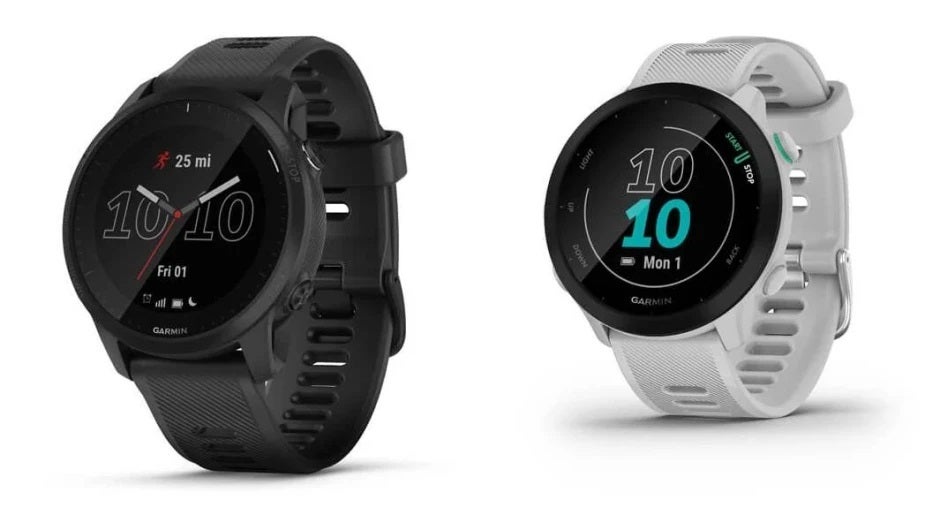 Garmin's Forerunner 945 has a clear target in mind: serious athletes. The latest smartwatch from Garmin has an advanced GPS that's specifically built with runners and triathletes in mind. It offers detailed training data, on-device workouts, and other similar pro-level features. Seriously, the level of detail and the sheer amount of features that Garmin managed to bake in this watch are simply amazing. Here goes.
The Forerunner 945 comes in two variants - there's the vanilla version and an LTE model. Not that impressive, other watches have this features. What others don't have is the Garmin IERCC support feature. This watch can automatically send your name and location to the Garmin IERCC, a 24/7 staffed professional emergency response coordination center.
You also get daily suggested workouts, a dedicated coach, a sophisticated training app that can measure the effects of your workouts plus the recovery time needed. The VO2 Max reading will show your progress, and there are tons of metrics to lose yourself in and feed your healthy sports obsession. The only downside is the price. If you go for the LTE model, you should expect to cough up north of $600. Of course, you can always get the Forerunner 55 for less than a third of that, and it will give you all the basics. It all depends on how serious you are with your workouts!
Get your Garmin Forerunner 945 (or 55) here:
Amazfit Bip U Pro - best budget smartwatch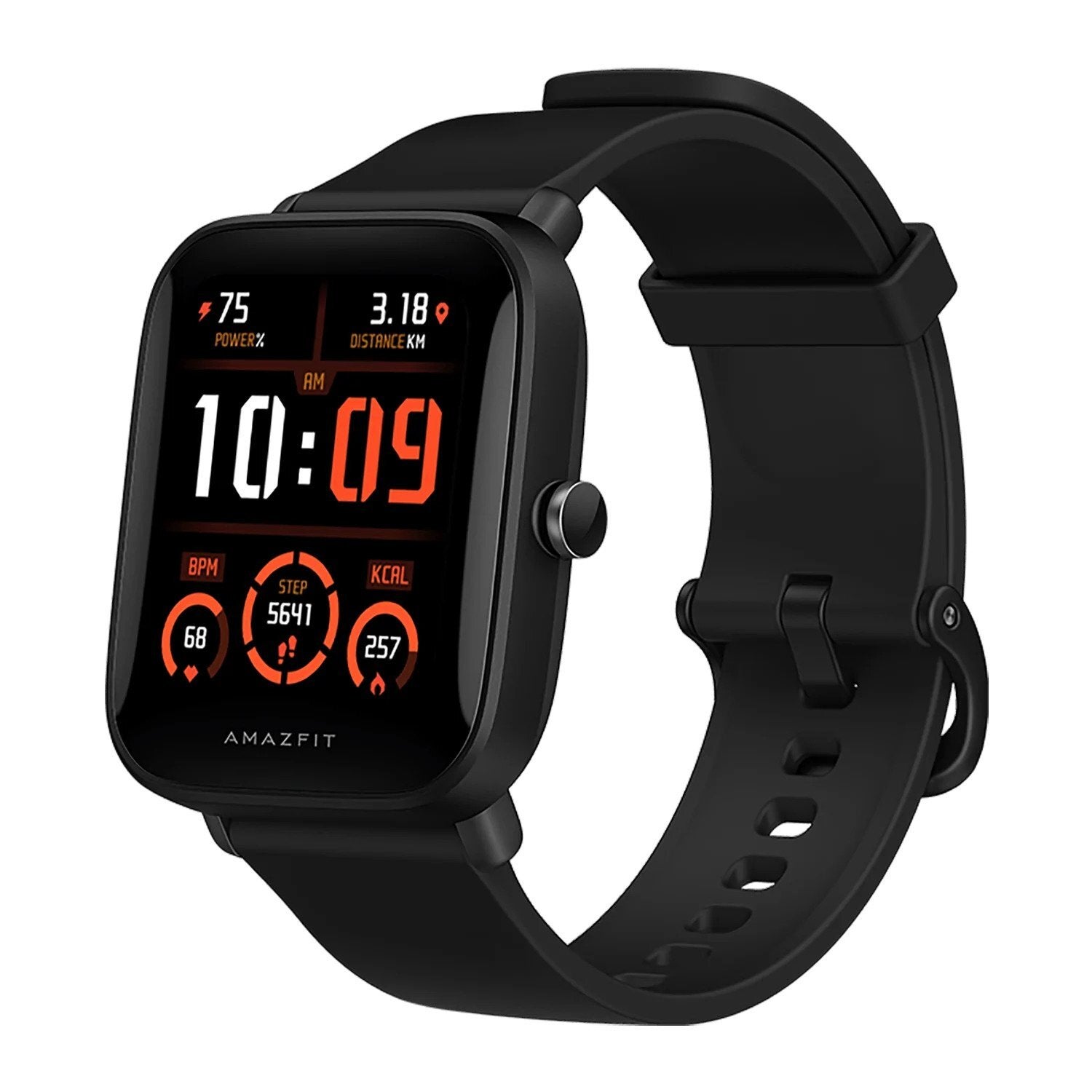 The original Amazfit Bip was pretty successful, thanks to its 45-day battery life. But that wasn't the only reason. The Bip offered the core features of every bigger and more expensive smartwatch out there, for practically change money.
The Amazfit Bip U Pro is a worthy successor. It's super lightweight - only 31 grams - and super comfortable to wear. It has a built-in GPS, heart-rate sensor, it can track blood oxygen levels, stress levels, breathing, quality of sleep, and sleeping patterns.
There are smart notifications on board, Alexa integration, 60+ workout modes, 5ATM water resistance, the list goes on and on. You get to choose from 50 watch faces, and even though the battery life is far from the record-setting Bip, the U Pro can still give you 9 solid days of autonomy. You can forgive all minor and major shortcomings of this device when you get to know its price.
Get your Amazfit Bip U Pro here:
How we pick the best smartwatches for Android phones
We've always thought that when testing devices for our reviews we should dig deep, be fair and unbiased. We are testing the screen of the smartwatch in detail. We measure how bright it gets, is it easy to read in direct sunlight, is it color accurate, is its resolution enough. We test the performance of each smartwatch by comparing it to its rivals and taking into consideration how much time it takes to execute different tasks.
User interface is also very important, we always note when a device isn't as smooth as we would like it to be or has any other software hiccups. Battery life is a very important area when it comes to smartwatches, that's why we test it extensively too, most commonly by using the device for longer periods of time and compare our findings with the data we've previously gathered when reviewing its rivals.
How to choose the right smartwatch for your Android phone
Here you have to take in account two major factors: what phone you've got, and what type of person are you. The first factor is very important. For example, if you use a Samsung phone buying a smartwatch from the same brand is a safe bet. Compatibility is very important, and you'll often get the most when you choose a smartwatch that is recommended for your phone by the manufacturer. When it comes to smartwatches from a different brand, you have to make sure these are supported by your phone. There's no point if buying an expensive smartwatch if half of its features aren't available on your smartphone because it is the wrong brand or has the wrong user interface.
The second factor, what type of person you are, will determine what type of smartwatch you should get. For example, if you're on a budget and want the smartwatch with the best value, you'll look for an affordable device that has many of its much more expensive alternatives' features. If budget isn't a problem, you should take a look at your lifestyle. If you're planning on using a smartwatch mostly as a fitness companion you should choose the one that is the most activity-oriented.
If you're looking for a watch that can replace your phone when you want to disconnect from the vast world that is the internet, you should pick a device that has wide compatibility with your phone and carrier, and one that supports 4G or 5G networks via eSIM.
That's it, at least for now - the comprehensive list of the best smartwatches you can get in 2022. Things are bound to change pretty soon, though. The next
Samsung Galaxy Watch 5
is already here, snatching the top spot away from its predecessor but new models pop-up like popcorn nowadays. Watch this space for updates on the best Android smartwatch out there.