Is a 6.1-inch Windows Phone 8 handset by Huawei to be announced at MWC?
14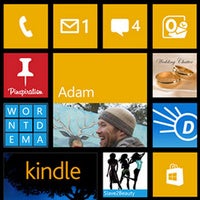 Yup, you read the headline correctly. Huawei might be working on another 6.1-inch beast of a smartphone quite similar to the recently-unveiled
Ascend Mate
. And by "similar" we mean that this yet-to-be-announced model will have the same unwieldy form factor. However, Windows Phone 8 is what will run on it, if rumors are to be believed.
While speaking with a Huawei representative at the CES floor,
CNET
was told that the Chinese company was developing a couple of
"innovative"
Windows Phone 8 smartphones, and that one of them was a handset similar to the Huawei Ascend Mate. Allegedly, the device will be on display at MWC next month, but further details about it were not disclosed during the conversation.
What's the other smartphone that we should be expecting, you ask? Well, it is just the
Huawei Ascend W1
, images and specs of which have leaked more than a few times already. It is just an entry-level Windows Phone 8 smartphone offering a 4-inch WVGA display, 1.2GHz dual-core processor and a 5-megapixel camera. The Ascend W1 is expected to cost about $240 at launch, which will make it one of the most affordable Windows Phone 8 devices on the market.
But naturally, that rumored, 6.1-inch Windows Phone 8 handset is what we're more excited about. Sure, the idea of having a smartphone so big sounds crazy, but the
5.3
-inch
Samsung Galaxy Note
seemed nuts as well back in the days. Now, it is one of Samsung's best-selling smartphones and millions of people around the world own one. So who knows, perhaps Huawei will try to beat the other companies to it and will launch a jumbo-sized Windows Phone 8 handset this year. Whether its attempt will be successful, however, is a whole different story.