Black Friday 2021: date, deals, news and expectations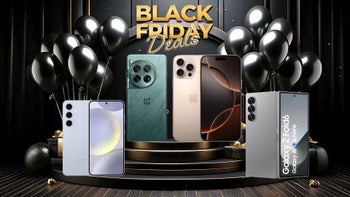 Although the 2021 Black Friday event is many months away, it is arguably the most important day for anyone who's after purchasing tech products at their lowest price. Thus, if you're interested in great deals, it's always good to make your preparations for the Black Friday 2021 shopping event in advance.
Are you interested in planning your next smartphone, tablet, smartwatch or smart speaker purchase ahead of time, as well as learning more about Black Friday? You've come to the right place! Below we have all the information on Black Friday 2021 you may be interested in, including which particular devices are expected to be on sale, based on what we've seen in previous years.
You may also be interested in:
When is Black Friday 2021?
The next Black Friday event is on November 26, 2021, one day after Thanksgiving. However, as always, we can expect many retailers to begin promoting the event days and even weeks prior to that date. Stay tuned, because as soon as they do, we'll have the best deals right here for you.
Is Black Friday a holiday?
Black Friday is not an official holiday. However, certain states such as California consider the day after Thanksgiving to be a holiday, which is also the day of Black Friday. In such states, schools, universities, colleges and non-retail private businesses may be closed on Black Friday.
Will the COVID-19 pandemic affect Black Friday 2021?
Although the pandemic did initially affect supply chains all over the world, particularly back in early 2020, most businesses have returned back to a normal workflow. Considering that the previous Black Friday event was basically unaffected, there's currently zero information to suggest that Black Friday 2021 will be any different than it normally is.
What are the best Black Friday deals?
The best discounts we normally see on Black Friday come from Amazon, Best Buy and Walmart, as well as wireless carriers such as Verizon and AT&T, particularly with smartphones. It's not uncommon for phone makers, such as Samsung, to offer Black Friday deals on their own stores also, lowering the prices of their smartphones, tablets, smartwatches and wireless headphones, among other tech. In regards to Apple products in particular, AirPods offers normally take the stage. In addition, older generations of iPhones, plus newer refurbished ones normally get solid price reductions on Black Friday.
Best Black Friday deals right now
While the next Black Friday event is well into the future, there are plenty of fantastic smartphone, smartwatch and tablet deals, among discounts for other great consumer tech products – all available right now.
If interested in checking out the best deals you can take advantage of at the moment, or you find yourself regularly surfing for good discounts and offers, please see our most recent deals below: