Liveblog: T-Mobile's CES 2013 press conference
8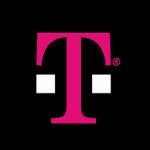 We'll wrap the "press conference" part of the day up with T-Mobile's CES 2013 press event. The fourth-largest US carrier promises that this will be an evening of an "amazing 4G experience." Strong words! We'll be honest now - CES 2013 turned out to be a bit light as far mobile device announcements go, so if this truly is going to be an "amazing 4G" evening, we are hoping that the T-Mobile executives on stage will at least take a few phones our of their pockets.
And why not? After all, this press event is expected to take about two hours. Two hours! Either they are really having a lot of stuff to unveil, or this is going to be one of the most tedious events at this CES.
Whatever it is, though, we're covering it live! Stay tuned to us - the event and our liveblog are going to begin at: 5:30PM PT | 7:30PM CT | 8:30PM ET | 1AM GMT!