Liveblog: Samsung CES 2013 press conference
7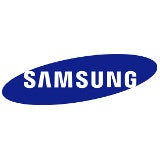 This is one of the biggest events at CES 2013 today. Samsung, the company which has conquered much of the Android market, is here at CES 2013 to tell us about the things it's been working on recently. However, you, guys, should note that this is a Samsung Electronics, not Samsung Mobile press conference, so expect to hear a lot about refrigerators and washing machines. And while this mat not be our typical area of interest, we all have to admit that LG's new top-loaders look really cool, right? We wonder what Samsung's answer is going to be...
And who knows, J.K. Shin might actually come take a brand new smartphone model out of one of the new front-loaders. Wouldn't that be awesome? Anyways, whatever Samsung has prepared for us, you can be sure we'll let you know about it as soon as possible. To be among the first to get the news, just follow our liveblog below!
Samsung's CES 2013 press conference will begin at 2PM PT | 4PM CT | 5PM ET | 10PM GMT!