Adrian Diaconescu - Mobile Tech News and Deals Journalist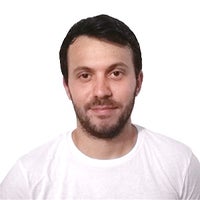 adrian.d@phonearena.com
Adrian has been passionate about mobile technology since the days of the (old) Nokia 3310, starting his writing career when tablets were widely considered the next big thing (i.e. a long time ago in a galaxy far, far away).

After contributing to a number of lesser-known blogs, including on topics as varied as sports and politics, he got his first big break in 2012 by joining Android Authority. It was only around that time that he began truly appreciating the openness and diversity of the Android ecosystem, which remains his favorite mobile software platform.

After leaving Android Authority, Adrian seized the opportunity to widen his horizons and areas of expertise by writing for Digital Trends and Pocketnow about everything from Windows computers to iPhones, VR, AR, and of course, Android handsets.

Never one to settle in one place, either literally or figuratively, Adrian joined PhoneArena in July 2018, finding stability, the freedom to express himself like nowhere else, and room to grow from a professional standpoint at a time of great personal turmoil caused by the 2016 birth of his first and (hopefully) only son.

While juggling the challenges of full-time parenthood and full-time work-from-home tech news writing might sound overwhelming, especially during a seemingly never-ending pandemic, the love and enthusiasm invested in both "jobs" make everything worth it.

Committed to making every day count, Adrian likes to stay on top of all the tech industry trends while running the occasional 10K, playing (bad) tennis, watching (good) movies, and teaching his little boy how to break a new phone in 10 days.

The list of "victims" is as expansive as it is eclectic, including everything from the LG Nexus 5X to the Xiaomi Mi A1 and Moto G7 Power. As you can notice, the only thing saving Adrian from smartphone-caused personal bankruptcy is a stubborn commitment to "adequate" mid-rangers as opposed to overpriced high-enders.
Recent articles by Adrian