Cosmin Vasile - Mobile Tech News Journalist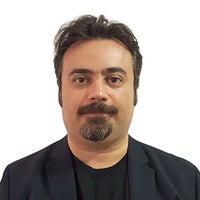 cosmin.v@phonearena.com
Cosmin started his career in tech journalism back in 2005 at Softpedia where he acted as editor-in-chief overseeing both the mobile and gaming departments. His areas of expertise include brands like Samsung and Nokia, but he's also very passionate about innovative technologies and how they're improving our quality of life.

After spending 10 years at Softpedia, he decided to switch sides and see the tech world through the lens of a PR person. After spending one year doing PR for tech and games companies, he learned that a marketing campaign isn't always meant to tell consumers the truth about a product, it just wants to sell it.

Back in 2016, Cosmin decided to return to his first love – tech journalism, so he joined Phone Arena where he arduously grinds the internet and his brain for newsworthy stories. Although he always makes sure to add a personal touch to his stories, he likes to pass on the information in the most objective and clear way possible. For a few years after he joined PhoneArena, he was a constant presence as a guest on TV and radio shows where he shared his thoughts about the most recent news in the tech world.

CeBIT, the trade fair held each year on the Hannover (Germany) fairground was the first internationally representative tech expo he attended, yet his favorite trade fair that involves mobile tech remains MWC (Mobile World Congress) due to its location (Barcelona).

When he's not searching for interesting topics to write about, Cosmin is playing one of his favorite RPG or watching Netflix. Also, he never once admitted that he's spending too much time dusting off his 700+ D&D miniature collection. He's also passionate about history, which is one of the reasons he really enjoys travelling and learning about other cultures (especially food!).
Recent articles by Cosmin