Johanna Romero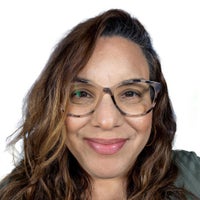 [email protected]
Johanna, also known online as "Jojo the Techie", is a tech support professional turned content creator with over 15 years of experience in the field. In 2020, she started a tech-focused YouTube channel and began writing about her favorite subject, the Google ecosystem and Pixel devices, after the pandemic caused her to pivot her career.

Johanna's deep knowledge and expertise in tech support have made her a reliable problem solver, and her passion for technology has driven her to share her knowledge with others through her content.

As someone who has worked day-to-day troubleshooting issues and teaching her users how to use all the tools at their disposal just by having a Google account, her news coverage tends to focus on giving readers a more user-friendly point of view and some lesser-known tidbits on the subject. As a fan of Google services and products, she makes sure that she is always up to date with the latest on everything Pixel (phone, watch, buds, etc.) and ChromeOS.

When Johanna isn't busy with tech, she enjoys watching baseball games, listening to music, and watching movies. Her diverse range of interests reflects her love for exploring new topics and experiences. Last year, Johanna was chosen by Google to become an official member of #TeamPixel, further cementing her status as a thought leader in the Google and Pixel communities.
Recent articles by Johanna