Iskra Petrova - News and Affiliate Content Writer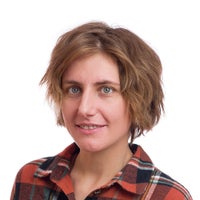 [email protected]
Izzy is a member of the PhoneArena team who enjoys writing news about the latest tech gadgets or situations in the mobile tech world. She also loves finding the best deals on tech and enjoys helping people find what they need, whether it is a deal offer on the newest iPhone, a gorgeous case or an accessory, or just to catch up with the mobile world news.

New technologies inspire her and she enjoys learning about new stuff that's happening in the mobile tech world and sharing it with others. She is also interested in cybersecurity and exploring how to better protect yourself against cyber attacks. Innovations in the design of new phones excite her, and so does learning about new camera capabilities, and she loves writing about colors options of phones or their designs.

Outside of work, she is interested in literature and loves to read and paint. She enjoys staying in her house with a good book on a rainy day, and sometimes writes novels and poetry for fun. She has a Chihuahua and she loves to take her dog out for walks or teach her new tricks, or spend quality time with her family and friends.

She loves analyzing life situations and drawing conclusions that will help her become better. She's a big fan of personal growth and is constantly working on bettering herself and improving her knowledge and capabilities. For her, there are no failures in life, there's only the experience you get that you can use to make yourself a better person. She firmly believes that gratitude for what you have makes your life easier.

Izzy has a Masters' Degree in Literature and before that, she got her Bachelor's degree in Korean language and culture. She loves languages and she also speaks French. And, last but not least - she loves to sing. She just loves it and she always sings.