Aleksandar Anastasov - Mobile Tech News Journalist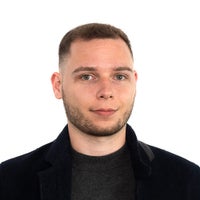 [email protected]
Aleksandar is your run-of-the-mill geek that gets excited over all kinds of tech-related topics be it smartphones, cars, laptops, PCs, space, and more. Anything that pushes the boundaries of human capabilities gets him going.

As of late, Aleksandar has gotten into the occasional DIY experiments on his gadgets to build upon his understanding of how they work and figure out ways on fixing and maintaining them. He also likes to change things up on the regular when it comes to brands and the devices he uses because he finds something to enjoy in all of them and doesn't want to miss out on anything new.

Previously, he worked as an Art Camera operator for the Google Art Project where he traveled across Europe and Asia to digitize and preserve in history valuable works of art. During his time there, he also met people from a variety of backgrounds and learned about the many different perspectives people can have on technology and how it affects us.

Even though it is one of his biggest passions, Aleksander also likes to step back a little from the dynamic world of technology and enjoys going on long mountain hikes with friends. You could say he is an avid outdoorsman. He also has a big passion for wildlife photography and is actively involved in nature conservation. As one might guess from his photography background and interests, Aleksandar is also into anything camera tech-related and closely follows its progress to stay informed.

Apart from the already mentioned, some of Aleksandar's other hobbies include going to martial arts classes, running, and snowboarding during the winter.
Recent articles by Aleksandar