All CES 2011 coverage... in one place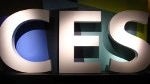 CES 2011 is already over and this means it is time to look back to all the announcements made during the show. Let's wrap up what we have seen so far to see who is winning and who is losing in the smartphone and tablet race. And boy, did we have some major announcements. 4G phones usurped the headlines and NVIDIA's Tegra 2 dropped the bomb with three appearances - one for each of Verizon, AT&T and T-Mobile. But we will most probably see even more smartphones with dual-core brains coming up this year.

First it was the expected appearance of the T-Mobile LG Optimus 2X - the phone is the first with a dual-core chip and we finally got to see how snappy it really is. But it wasn't alone as the AT&T branded Motorola ATRIX 4G was soon announced with an equally powerful Tegra 2 chip and with some amazing accessories like a laptop dock that stole the show for a while. Things were just heating up however as next came the third powerhouse - the Verizon headed Motorola DROID BIONIC, heralding Big Red's smartphone fleet. Should we mention that the dual-core Tegra 2 unit inside did not disappoint?

CES 2011: Phones
CES 2011: Hands-on
CES 2011: News