Verizon to use Qualcomm's Snapdragon MSM8655 Processor and LTE Modem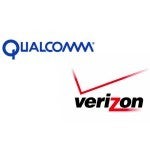 With everyone hoping for dual-core Qualcomm processors for Verizon 4G LTE handsets, it unfortunately looks like we'll have to wait a bit longer. Qualcomm announced today at CES 2011 that they will be using the Snapdragon MSM8655 processor and MDM9600 LTE chipset in the next round of devices, which include the
HTC Thunderbolt
. Even though the speed of the MSM8655 processor was originally said to be 1GHz, Qualcomm is now saying it can actually be a bit faster at 1.2GHz, and is combined with an Adreno GPU, which may be why the HTC Thunderbolt recently achieved a Quadrant
benchmark score
of 1926, the fastest we've seen on a Verizon phone to-date. Even though there's no official word from Qualcomm on when we'll see dual-core processors in Verizon handsets, the single-core 1.2Ghz Snapdragon MSM8655 on the HTC Thunderbolt should be enough to hold most customers over until then.
*
UPDATE
*
Live from the
Motorola Press Event
, it now appears that the
Motorola DROID Bionic
will in-fact be the first 1GHz x2 dual-core processor Android smartphone for Verizon with 4G LTE.
source:
Verizon Wireless