LG announces support for Wi-Fi Direct, could it be the first nail in Bluetooth's coffin?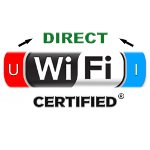 LG announced support for a curioustechnology dubbed Wi-Fi Direct set to help you faster transfer filesbetween your Wi-Fi enabled devices. Could it be the first nail inBluetooth's coffin?Stay tuned as we take on CES, where LG willshowcase the technology. Wi-Fi Direct doubles Bluetooth and improvesover it in some aspects (think range and speed), but is stillfar from mass acceptance and it will be a bit premature to doomBluetooth.
Wi-Fi Direct will make its debut on thestill hot off the CES floor LG Optimus Black, which has now stepped upthe first place as world's thinnest to the Sony Ericsson Xperia Ark.The technology allows quicker sharing without tethering to Wi-Fihotspots and falls nicely in LG's wireless services integration alongwith DLNA. Router-free sharing will surely be easier as thetechnology is simpler and relies on a software-based alternative toaccess points – the Soft AP, which allows compatible devices to actas access points.
It is not only simpler than traditionalpeer-to-peer connections, but offers better security as well. Or asLG simply puts it:
"Wi-Fi Direct makes it easier thanever to transfer pictures to printers, sync data between phones andPCs and enjoy interactive mobile games with friends, all without theneed for wires or Wi-Fi hotspots."
source: LG Newsroom