Asus steals the tablet show at CES with a quartet of incredible slates
8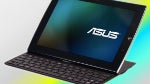 At its press conference today Asus just announced the
long-teased line of tablets
, with the help of which it hopes to bite double digit percentage out of the non-iPad market this year. And from what we see, we don't think this is hubris.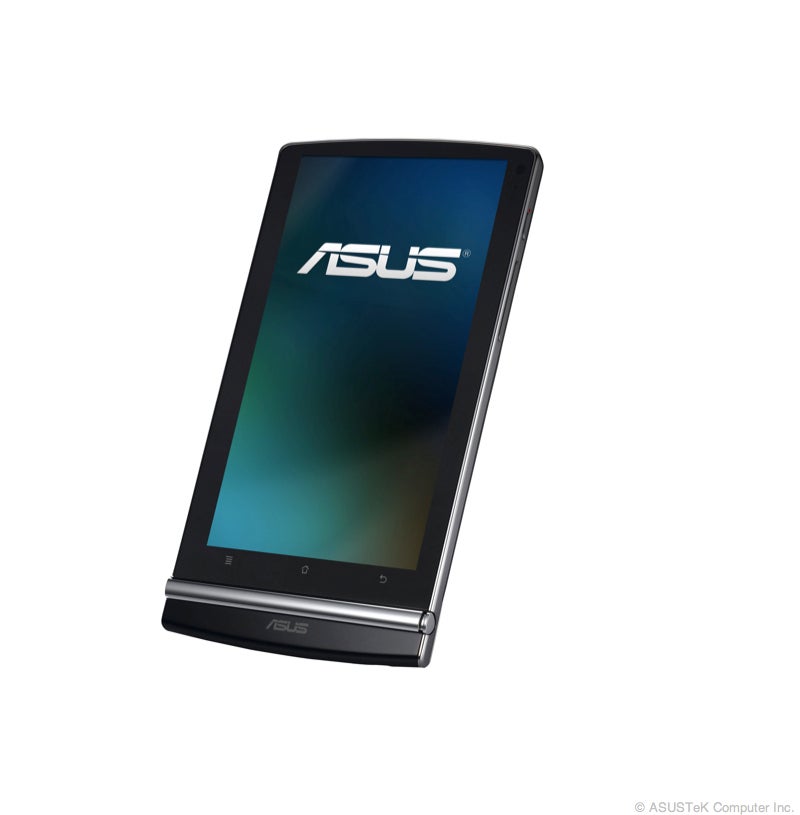 Asus Eee Pad MeMO
First in line was the
Asus Eee Pad MeMO
- a 7-inch tablet with 600x1024 pixels of resolution, that will sport Android 3.0 (as per Asus, they probably meant Honeycomb). A big surprise is the dual-core 1.2GHz Qualcomm 8260 chipset, probably the first officially announced in a tablet, unless
Lenovo LePad
's Qualcomm chipset is dual-core as well.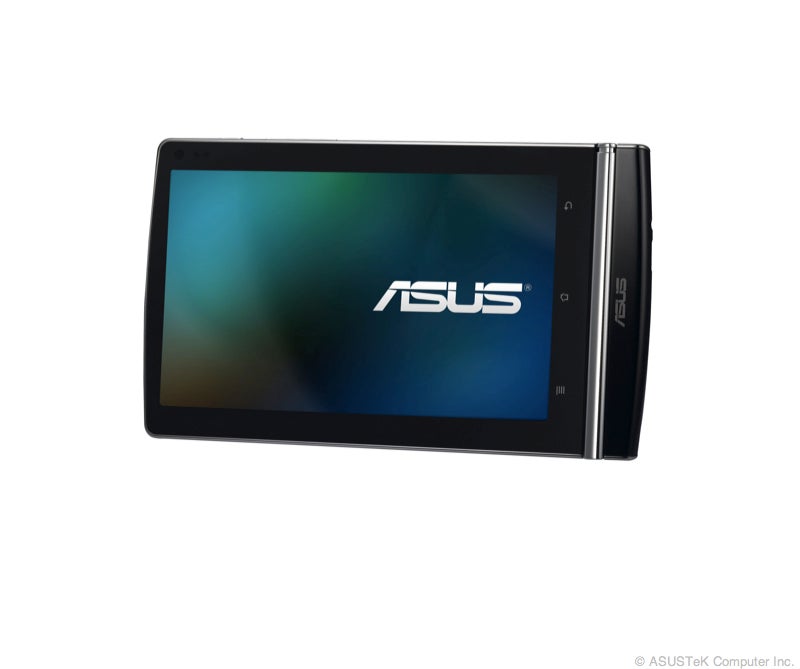 The slate has 5 megapixel rear camera with LED flash and 1MP front cam. Since it has a dual-core chipset, you can bet the house that the camera records full 1080p HD video. The cutsy Eee Pad MeMO can also output those full HD videos via HDMI to a bigger screen.
The cherry on the cake is that the tablet comes with a
capacitive stylus
, as suggested by Asus's teaser video, and there are the Media Note and Painter apps to take a good use of it, for note-taking and doodling, respectively. The Asus Eee Pad MeMO will retail for $499-$699 starting in June, so we guess Asus might have meant Android 3.0 for real, after all.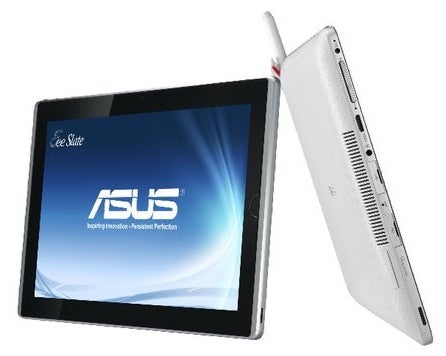 Asus Eee Slate EP121
Then comes the heavyweight -
Asus Eee Slate EP121 Windows 7 tablet
, about which
we've been hearing
for a while. The 12" powerhouse has 800x1200 pixels of resolution in its IPS display, and features a
Core i5 CPU
(yes, you read that right), 2 or 4GB RAM, as well as a 64GB SSD. There is a 2MP front-facing camera, two USB 2.0 ports, and HDMI port. The tablet sports a Wacom digitizer for use with the provided stylus.
ASUS Eee Slate EP121 will arrive in
Q1
for about
$999
for the version with 2GB RAM and 32GB SSD, and $1099 for the 4GB one with 64GB SSD, not a bad price for all these eye-popping specs.
In case you are wondering about the heft, this thing is
2.56 pounds
(1.16kg), and is 0.67" (17mm) thick, again not bad at all. The battery life on this one we've read to be around 4-5 hours when browsing - not spectacular, but still very decent for such a powerful Windows 7 Home Premium slate.
Asus saved the best for last - two Android tablets with physical keyboards, one sliding, one detachable. They are both run by a
Tegra 2
processor, which suggests
Android Honeycomb will be onboard
, and have 10" IPS displays with 800x1280 pixels of resolution. The
Asus Eee Pad Slider
has an intriguing slide-out QWERTY keyboard, 5MP camera with LED flash plus a front cam, HDMI and USB ports and is just half an inch thick, but weighs considerably at 2.2 pounds. It will be available in
May for $499-$799
, depending on the configuration, and offers the option for
3G connectivity
The
Asus Eee Pad Transformer
keeps the physical keyboard, but in a detachable form with a trackpad, otherwise it shares specs with the Eee Pad Slider, only adds an HDMI port. The keyboard dock runs a spare battery, which doubles the battery life from 8 hours on the tablet alone to sixteen when in the dock. The Eee Pad Transformer will set you back
$399-$699 come April
.
This tablet portfolio is a real eye-opener and we can't help but wonder what will the other rivals come up with from now on to beat Asus's Fantastic Four. CES hasn't even started at full speed yet, so we are sure there will be more room for surprises while we are scouring the floors and press conferences in Las Vegas.
source:
Asus