Alan Friedman - Mobile Tech News Journalist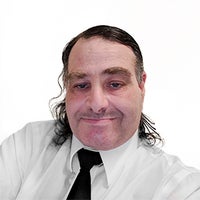 alan.f@phonearena.com
A huge smartphone fanatic, Alan has been writing for PhoneArena since 2009. He has had a front row seat and got to write about some of the most exciting and formative years in mobile tech history.

Along the way, Alan owned some of the most iconic phones including the original Apple iPhone, the BlackBerry Storm, the Motorola Droid, HTC One (M8), Google Pixel 2XL, and his current Daily Driver, the Apple iPhone 11 Pro Max.

During his years at PhoneArena, Alan has seen the smartphone become a worldwide phenomenon as more and more important and useful features were added over the years. Perhaps one of the most useful is turn-by-turn navigation.

Other devices introduced during Alan's years at PhoneArena include the tablet, the smartwatch and the smart speaker. Phone screens have nearly doubled, chips now sport billions and billions of transistors and the foldable phone has become a reality.

Alan is looking forward to writing about the amazing changes that are sure to take place in the mobile industry over the next decade.

During those rare times when he isn't working on a story for PhoneArena, Alan is a big sports fan and worked as a sportscaster and sportswriter prior to getting bitten by the smartphone bug.