Martin Filipov - Mobile Tech Editorial Content Creator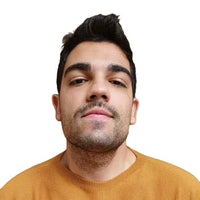 [email protected]
Martin is a VERY serious tech journalist and creative writer! He works on editorial content about fruits and robots. Martin sucks at maths, so, please, don't be too hard on him!
Martin's fascination with smartphones started with his very first modern smartphone - a Galaxy Young. He was at school at the time, so he couldn't afford frequent upgrades… Unless! Unless he sold the Galaxy to get a Prestigio (yes, that's a phone), and then sold this one to get a Lenovo… then swapped the Lenovo for an HTC, then Motorola, Samsung, iPhone, and the list goes on and on.
That's how he managed to switch between nine phones in a couple of years and became your nearest smartphone nerd. Very popular in school. Obviously.
The content he's focused on creating can be described as "current analysis of existing and future market trends". In other words, you'll often find references to past devices and events and arguments that try to predict the future all in one story.
Of course, we talk about smartphones, but you might also learn something about the industrial revolution - because why not? Some stories will carry a first-person's perspective industry commentary, and others - a more technical deep dive into specific software/hardware issues of the day.
Certain titles or featured images might even appear too critical. If you want to try to understand the motivation behind them, our advice is to read from start to finish. Context matters, and so does our message to our readers. If Martin's story talks about how Samsung sells different phones under the same name in different parts of the world, it's likely because he's genuinely puzzled, and wants to warn you. He's not paid by Apple. We wish he was, so we wouldn't have to pay him.
Recent articles by Martin