Stories you shouldn't have missed last week
9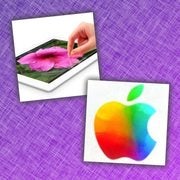 So, you want to know what the week's most interesting stories were, eh? You have come to the right place. Here we have collected all our posts that stood out from the rest so you don't have to go looking for them on your own.
Without a doubt, it was the new iPad that was making the most headlines: Apple's latest and greatest tablet was announced on Wednesday, and pretty much everything that you need to know about it is listed below.
Of course, we delivered more than just iPad news over the past seven days. We shared with you the story behind the Nokia 808 PureView's camera, the list of Verizon smartphones that are due for an Ice Cream Sandwich update, and our unboxing of the Samsung Galaxy
Tab 7
.7 LTE, among other news. So sit back, relax, and enjoy every bit of interesting news that you may have missed.
Google re-brands its various stores as Google Play
LG Lucid 4G render appears, phone penciled in for March 29th launch