New Windows Phone head lobbing bombs at Apple, Android
26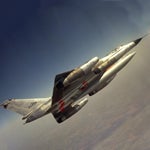 Microsoft's
new head of mobile technology
, Terry Myerson, wasted no time before getting after the competition at Mobile World Congress last week. Speaking with financial analysts last Wednesday,
he decried Apple's updates to older hardware, claiming the updates intentionally crippling them
, to encourage consumers to buy newer hardware. He was apparently referring to the slowdown that some users see when installing
iOS 5
on the iPhone 3GS. In the same breath as he claimed that Apple's updates only serve to slow down their old hardware, Myerson criticized Android for not updating its phones enough,
claiming "
Statistically speaking, no Android phones get upgraded, none, ever.
"
Big words for a man whose mobile OS is still trying to catch up with
Bada's sales numbers
, but it's consistent with the tone being set by the director of Windows Phone, Aaron Woodman, who said last week that Microsoft needs to "
pick a fight with the competition
."
From a market share viewpoint Windows Phone certainly does need to pick a fight with the competition, but we think Team Microsoft would find greater success if they stick to fights they can win. Apple is known for long term support of its devices; you can certainly argue about whether the iPhone 3GS is powerful enough to run iOS5, but it's a stretch to imply that Apple is
purposely
trying to sacrifice the user experience.
Likewise, while Android handsets get updated at very different speeds (speeds which are never fast enough for enthusiasts), most of the mainstream Android handsets get at least one or two major OS updates – the 2010 Droid X, for example, got updates to
Froyo
and then
Gingerbread
before getting too long in the tooth for Ice Cream Sandwich. Hardly what you could call "none", regardless of where you learned statistics.
What's especially vexing in this case is Myerson seemed to be dodging questions about whether Windows Phone 8 – the much ballyhooed Apollo update expected in late 2012 – would be backwards compatible will all current WP7 devices. His refusal to provide an answer might be due to where they are in the development cycle – being 4-6 months away from Windows Phone 8 going gold, they may simply not know yet which hardware will be able to run the new version. Especially with a
new kernel
that is expected to be the same as the Windows 8 desktop version, it could be a tall order to get it running on 18 month old handsets.
Perhaps Myerson shouldn't be casting stones if they are still unsure about backwards compatibility in WP8. We understand that the underdog often feels the need to
go after the market leaders
, but perhaps stick to facts that won't come back to bite you in the end.
source:
Business Insider