Verizon reveals its Ice Cream Sandwich list: No Motorola DROID 3 or DROID 4
38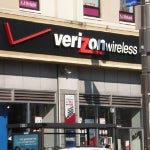 Update: Verizon has added the Motorola DROID 4 to the list (honestly, it wasn't on there originally!). So it is only Motorola DROID 3 owners that can get upset, although that model could be added later.
receiving the Android 4.0 update
. The nation's largest carrier warns those whose phone is not on the current list, like the Motorola DROID 3 and the Motorola DROID 4, that it will be adding to the list over time. As far as a timeframe for when these updates might be disseminated, all Big Red would say is that the update will be released
sometime later this year
. Of course, each manufacturer also has a say in when the Ice Cream Sandwich update will be rolled out for its devices with HTC models expected to receive Android 4.0 in the first half of this year while Motorola is planning a Q3 rollout of the latest Android build.
The devices on Verizon's list include the HTC ThunderBolt, HTC DROID Incredible 2,HTC Rhyme and HTC Rezound. Motorola devices included are the Motorola DROID BIONIC, Motorola DROID RAZR, Motorola DROID RAZR MAXX, and the Motorola Xyboards 8.2/10.1. Other devices on the list include the Samsung Galaxy
Tab 7
.7/10.1 and the LG Spectrum.
source:
Verizon