Launch dates for Verizon's LG Cayman and DROID Fighter leak
10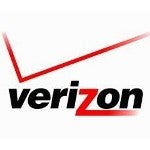 Back during the tail end of last month,a leaked screenshot of
Verizon's upcoming workshop dates
revealed a pair of mystery handsets, the LG Cayman and the DROID Fighter
. The dates listed for the two models workshops, March 29th and April 12th respectively, were actually the launch dates for the duo, according to the new leak.
Not much is known about these two models. The LG Cayman
could be the LG Lucid 4G
which, as we told you the other day, appears to be a mid-range Android model. No manufacturer is listed for the DROID Fighter and our original thesis was that this could be the HTC Fireball aka the HTC DROID Incredible 3 aka the HTC DROID Incredible 4G. But the leaked Verizon computer screenshot also shows the
HTC Fireball being a separate phone
which throws all of our guesswork out of the window. So the bottom line there is that the DROID Fighter remains a total mystery-for now.
You might have noticed the Samsung Plato on the list. That particular model
came up in an August 2011 roadmap for Verizon
with an expected January launch that
obviously never happened
. This could be another mid-range Android model from the Korean based manufacturer.
source:
DroidLife