Damian Dinning narrates the Nokia 808 PureView story - noisy optical zoom phone prototypes to blame
6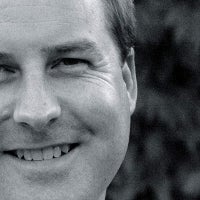 Nokia's camera guru Damian Dinning finally spilled the beans how the company got to the
mammoth 41MP
Nokia 808 PureView
handset. We have been hearing for a while that Nokia has prototypes with giant image sensors in its labs, but now Mr Dinning himself confirms that the company has been toying around with the idea for the last 4-5 years.
Apparently the
long-rumored optical zoom Nokia phone
existed in various prototype forms since 2006. It's precisely the disadvantages of folding optical zoom lens for image quality that pushed Nokia to pursue another angle with which to solve the lossless zoom puzzle in compact devices like smartphones.
Even the most compact optical zoom modules introduced unacceptable bulk to the prototype devices, diminished image sharpness and introduced noise while zooming in videos. Around that time Nokia created its
Camera Simulation Environment
, allowing it to virtually test different optics, sensor materials and shooting scenarios. A Nokia engineer shared over lunch with his camera buddies that he read an interesting article how satellite images are taken with a giant sensor, then we only see a small portion of that image, which keeps an amazing level of detail, as if zooming in without losing quality.
Long story short, this idea resurfaced after a ten-hour engineers' meeting in a Tokyo hotel bar, and Nokia decided to solve the zooming issue another way, getting together with the Carl Zeiss optics people, as well as reps from the camera modules and materials companies it has been working with to crack the conundrum. Damian dinning reflects on those times:
I remember the content of two emails still to this day. One from the Tampere team with images attached captured with the first prototype camera and another captured with a Canon digital SLR as a reference. I opened both images and viewed immediately at 100%. Initially, I thought the images were labelled wrongly. Then I also saw the email from Carl Zeiss with the results from the lab testing. It's usual for Carl Zeiss to provide a list of comments on areas where improvements could be made. On this occasion however, the email was uncharacteristically short. Here's a short unedited excerpt from that email: "Our lab people are VERY happy with the quality."