Confirmed: iOS iPhoto using old OpenStreetMaps data... without credit
18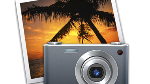 There had been suspicions surrounding the newly
released iPhoto for iOS
, because the map data in the app was distinctly not Google Maps data. The first assumption was that Apple had
possibly switched to using OpenStreetMaps
data, which would be no surprise as Apple has been slowly distancing itself from Google in iOS.
That has been confirmed by OpenStreetMaps that Apple is using its data in the iPhoto app, although Apple has created new tiles from that data. OSM is "rather pleased" to see Apple using its data, but wants to warn users that the data provided in iPhoto is "rather old (start of April 2010)", so the newest additions won't be in the maps. Additionally, although Apple is using data from OSM, Apple has not put in the proper credits to the contributors that OSM asks. OSM is crowd-sourced and open-source, so Apple wasn't stealing, since the data is free, but acknowledging contributors would have been nice. However, OSM said that it is looking "forward to working with Apple to get that on there."
This move has been expected for a long time. We've seen Apple gradually acquire more and more companies and it seemed as though the intention was always to replace Google Maps with its own product. We
questioned Apple's decision
a while back, arguing that the time it would take Apple to build its own Maps software would be long enough that it would never be able to catch up to Google's innovation in Maps. Given that this trial run in iPhoto with its own maps is using data that is nearly 2 years old at this point does nothing to dispute that argument, but we do like that Apple is slowly working the product into the ecosystem rather than completely dropping Google Maps all at once.