iPad 3 against the HD tablets
33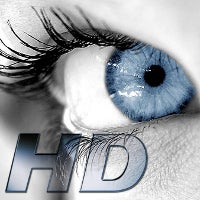 With yesterday's
unveiling of the new iPad
, having a very high-resolution screen on your tablet has become somewhat of a very big deal. And that's completely understandable when you take into account all of the goodies that come with having so many pixels - text becomes easier to read, images get crisper, HD 1080p video starts to make sense, games look more beautiful; overall, your whole experience with the device becomes more enjoyable.
But with all the fuss about the iPad 3's new 2048x1536-
pixel
display, some might have missed the fact that there are other tablets on the way with screen resolutions that happen to be dangerously close. Yeah, it doesn't seem like someone will have a res that high soon, but this doesn't mean that those 1920x1200-pixel powerhouses should be overlooked. In the gallery below, we're showing you all the 1080p HD screen-sporting tablets that we currently know of. And you'll be surprised to know how promising these guys are!