S&P downgrades Nokia, gives negative outlook citing smartphone share drop
36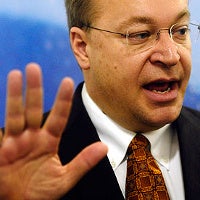 If you listen to Nokia's chief executive Stephen Elop at MWC, you'd be left with a
swashing feeling of positivity
about the company's transition to Windows Phone. Listen to credit rating agencies like Standard & Poor's and you'd arrive at a negative of that rosy picture.
Amidst Nokia's boasting of
"very, very steady"
sales growth,
S&P has downgraded the company's credit rating from BBB to BBB-
citing declining smartphone share as the reason and giving a negative outlook
"reflecting the possibility of a further downgrade in the next two years."
"The rating action reflects limited earnings visibility in Nokia's smartphone sub-division,"
S&P explained. This forced the agency to reassess its estimate for profitability and cashflow of Nokia in 2012.
The worse rating will make it harder and more costly for Nokia to seek liquidity. The Finnish company however responded swiftly by saying that "S&P's rating action will not have a material impact on our current financing costs."
A look back at 2011 shows that Nokia recorded a huge net loss of nearly $1.5 billion (1.2 billion euro) with the hardest hit coming in the last quarter.
S&P found hope in Nokia's partnership with Microsoft, but feared that with Symbian still accounting for the overwhelming majority of Nokia's revenue the Windows Phone deal wouldn't be enough.
"We are uncertain about the extent to which revenue growth from higher-priced Lumia smartphones can offset a potentially rapid decline in revenues from smartphones based on the Symbian operating system," S&P said.
Adding more salt to the wound, S&P concluded:
"As a result, we believe Nokia's market share could further decline from 12.6 percent in the fourth quarter of 2011 following a decline from 28.1 percent in the fourth quarter of 2010."