Things you can do with your old iPad in preparation to buy the new one
13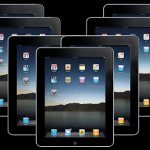 With less than one day left before we all get a sneak peek at the next-generation iPad, whether it be a 3 or an HD attached to it, whichever the case, some of you are probably wondering what to do with your existing one if you plan on snagging the upcoming one. Following in tradition, there is little doubt that consumers will need to fork over at least $500 for the next-generation iPad.
In our rough and tumble economy, saving whatever money as possible is indeed a process on its own – even more when the ever-rising cost of living makes it rather difficult to save up for anything. In any event, there are people out there fortunate to have money put aside well in advance, but for those who are looking to make a few bucks in such a short time period, there are a variety of ways to make the most out of your old iPad in preparation for the new one.
So let's find out what you can do right now!