New iPad release dates and pricing revealed: arriving on March 16th starting from $499
8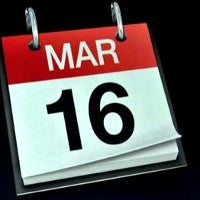 The third Apple iPad price remains the same and it's launching in just over a week in the US. That's one piece of news we were looking forward to hear and it's now official. The iPad matches most rumors and hopes and, boy, those hopes were pretty high.
But with prices starting at $499 for the basic 16GB model, Apple is proving its consistent upgrade policy. Here are the prices of all the versions of the new iPad:
16GB Wi-Fi-only for $499
32GB Wi-Fi-only for $599
64GB Wi-Fi-only for $699
16GB 3G/4G LTE for $629
32GB 3G/4G LTE for $729
64GB 3G/4G LTE for $829
It will support plenty of bands including both AT&T and Verizon LTE frequencies.
The new iPad release date is set for March 16th for the US, which is next Friday - in just over a week. Other countries like Canada, the UK, Australia, France, Germany and Japan are getting it on the same date as well. Apple has worked out the logistics brilliantly this time - a second batch of 23 countries will get the new iPad on March 23rd.
Are you lining up to get one? It will be available in black and white right from the start, so you have your pick in color.
source: Apple