Apple iPhone 12 mini review: min-maxing it the Apple way
12
We may earn a commission if you make a purchase from the links on this page.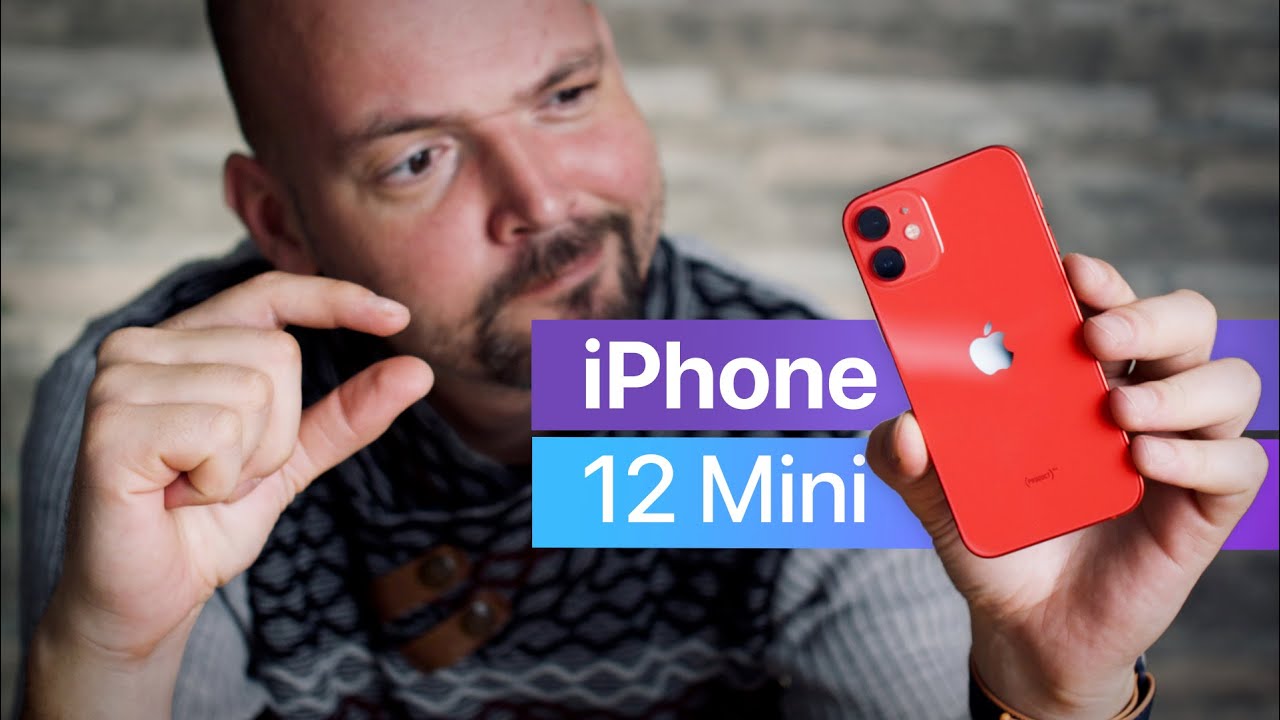 The iPhone 12 mini is the smallest and cheapest of the four
iPhone 12
models that were launched this year. But make no mistake, this iPhone is not meant for those that are looking for a device on a budget. It starts at $699 ($729 unlocked), which makes it a pretty pricey investment that has better alternatives.
The iPhone 12 mini is meant for those that can very much afford a flagship smartphone, but rather want one that is tiny and easy to carry around. The type of person that does not spend hours upon hours on the phone screen but wants to have all the processing power and camera capabilities of a modern flagship when they do.
So, if you are asking me if this is the iPhone you want to buy as a compact, yet potent device — then yes, hands down, it's the one. If you want to get the most "iPhone" by spending the least amount of money — I'd say look at the iPhone 11 and even the iPhone XR. They have larger screens, much better battery performance, and their cameras don't lag far behind the 12 series.
Yes, I am omitting the
iPhone SE
here, because it's a bit of a… disappointment, mostly due to its battery life. A $500
iPhone XR
is better than the $400 iPhone SE in my books.
iPhone 12: which phone to buy?

The regular iPhone 12 is pretty much the one iPhone, which Apple meant to be the most mainstream choice. The Pro models have some nice upgrades, but you should hardly pay them any mind unless you really want a telephoto camera or 4K HDR video recording at 60 FPS.

The iPhone 12 mini is there if you want a tiny iPhone that stays out of the way, but has all the power you need when you take it out.



iPhone 12 mini alternatives:
Notice that, even though all of the phones listed above are considered "small", the iPhone 12 mini is still the smallest flagship-level phone you can find on the market in 2020.
All of them, save for the iPhone SE, come with larger storage at the base level, and have high refresh rate screens.
iPhone 12 mini design: same, but small
The iPhone 12 mini is so, so similar to the regular iPhone 12 that it barely warrants a review of its own. The biggest difference can be found right here — the design section. Very obviously — it's in the name — the iPhone 12 mini is much smaller, lighter, easily pocketable than any of its 2020 siblings. Yeah, it's even smaller and lighter than the iPhone SE (2020).
So, the mini is tiny, it's cute, it's very easy to use with one hand, and very easy to carry in most pockets. This makes it extremely practical — it barely exists when you are not using it, but has all the power you need once you bring it out. But the small form factor has some downsides.
Starting with pure aesthetics — the camera bump on the back and the notch on the front didn't shrink with the rest of the phone. They look a bit… disproportional as a result. The notch itself doesn't bother me, but that camera module on the back looks comically huge. I've never been a fan of the big cameras that 2019 brought about, but the iPhone 12 mini's design just highlights how ridiculous they can look.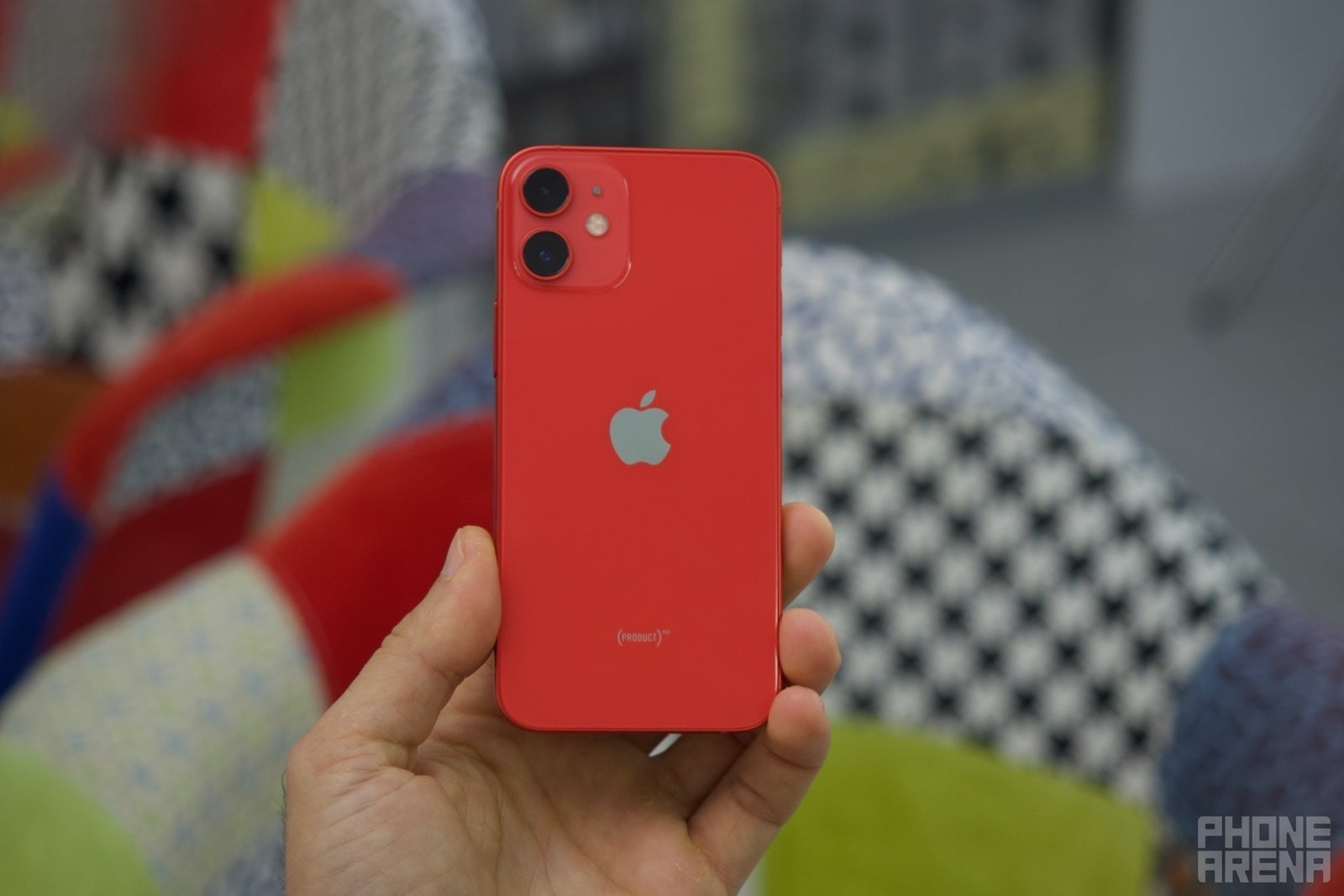 Functionally, it's also a bit hard for me to dual thumb-type on this iPhone's keyboard. I mean, yeah — we used to get by on small screens in the past, but ever since they grew beyond the 5-inch size, it's kind of hard to go back. Thankfully, the Apple keyboard now supports swipe typing, which works well, but only works for a limited amount of languages.
This point is a bit moot, considering the iPhone 12 mini's target audience — it's not a phone for the poweruser that spends hours typing away messages on their phone. As I mentioned earlier — one such person will look for a bigger iPhone instead.
The iPhone 12 mini's screen may be tiny, but it's still pretty. It has an OLED panel, just like the Pro models, with deep blacks and vibrant colors. I am still a bit thrown off by a slight yellow-ish hue present on all OLED-equipped iPhone models. I still prefer the white balance of the old LCD iPhones, but that's my dirty little secret. Here's a little lifehack that can help you
tune up your iPhone display
if you feel the same way as I do.
Display measurements and quality
Update
: You can now get the iPhone 12 mini in a new color – purple.
Pre-orders for the purple iPhone 12 mini
start today!
iPhone 12 mini camera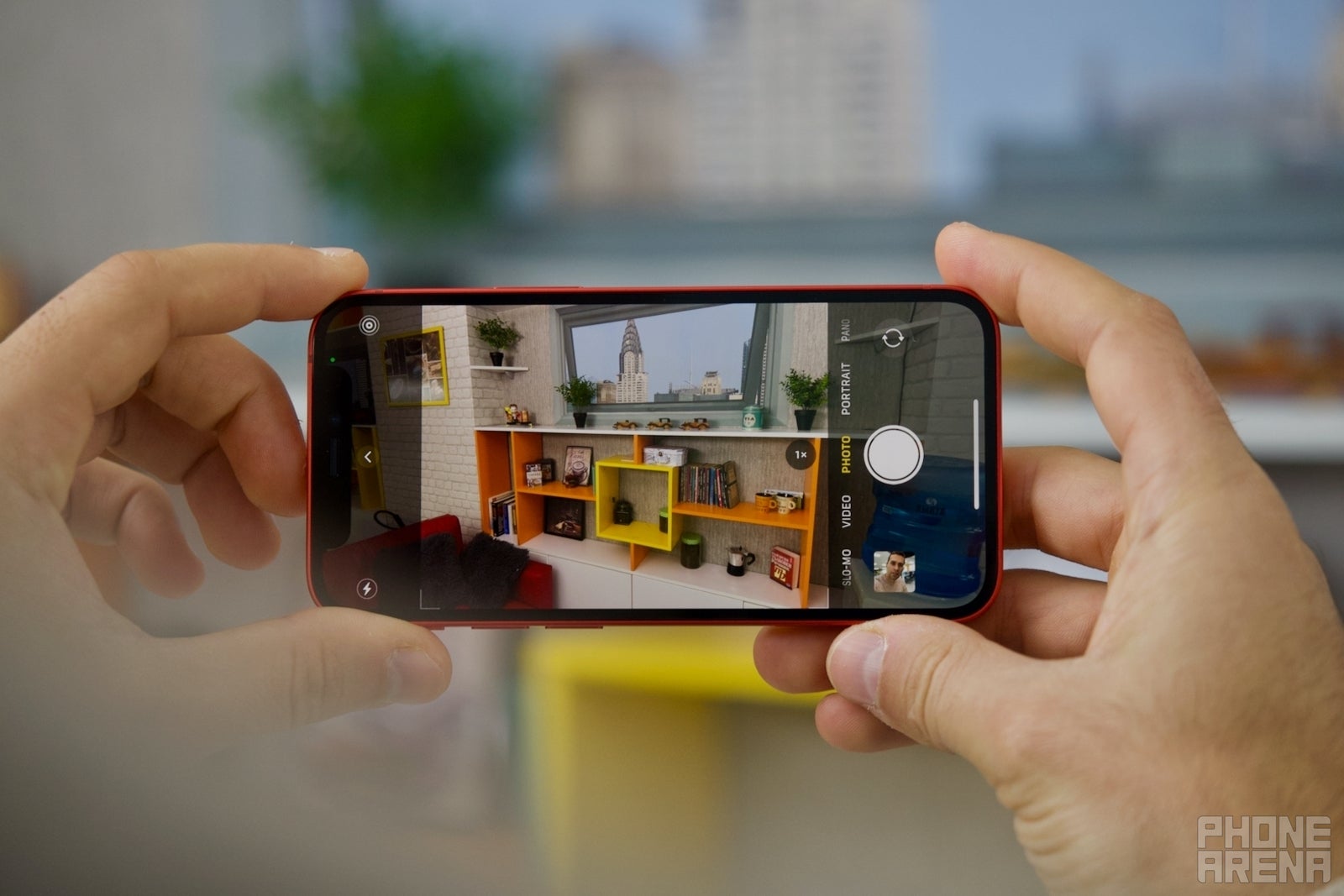 This is going to be a pretty short section that will mainly read "It's the same as the iPhone 12". This means fantastic dynamics, great colors, warm-ish white balance, and very, very sharp details. Yada, yada — nothing new, right?
The iPhone 12 mini has improved Smart HDR and upgraded Deep Fusion algorithms, just like the other iPhone 12 models. Fancy words, but what do they mean? Well, if a picture says a thousand words, here's an essay for you:
The iPhone 12 mini has Night Mode, just like the iPhones before it. However, it supports Night Mode with all three of its cameras, not just the main shooter (looking at you, iPhone 11). That's a welcome update and mainly playing catchup with pretty much every Android flagship.
< Night Mode off
Night Mode on >
Further down the line of features, the iPhone 12 mini can also record 4K video in Dolby Vision HDR at 30 FPS, just like the regular iPhone 12. It's an exciting development in tech, which will have camera nerds and shutterbugs excited, but hardly means much to the regular user. At least not yet.
HDR video, unlike HDR photos, mainly deals with better highlights — bright areas in the scenes get much brighter, yet details don't burn out. For example, lamps will have smaller halos and you will be able to see more details in decorated light sources. Or, clouds will show much more of their intricate shapes instead of burning out to just white.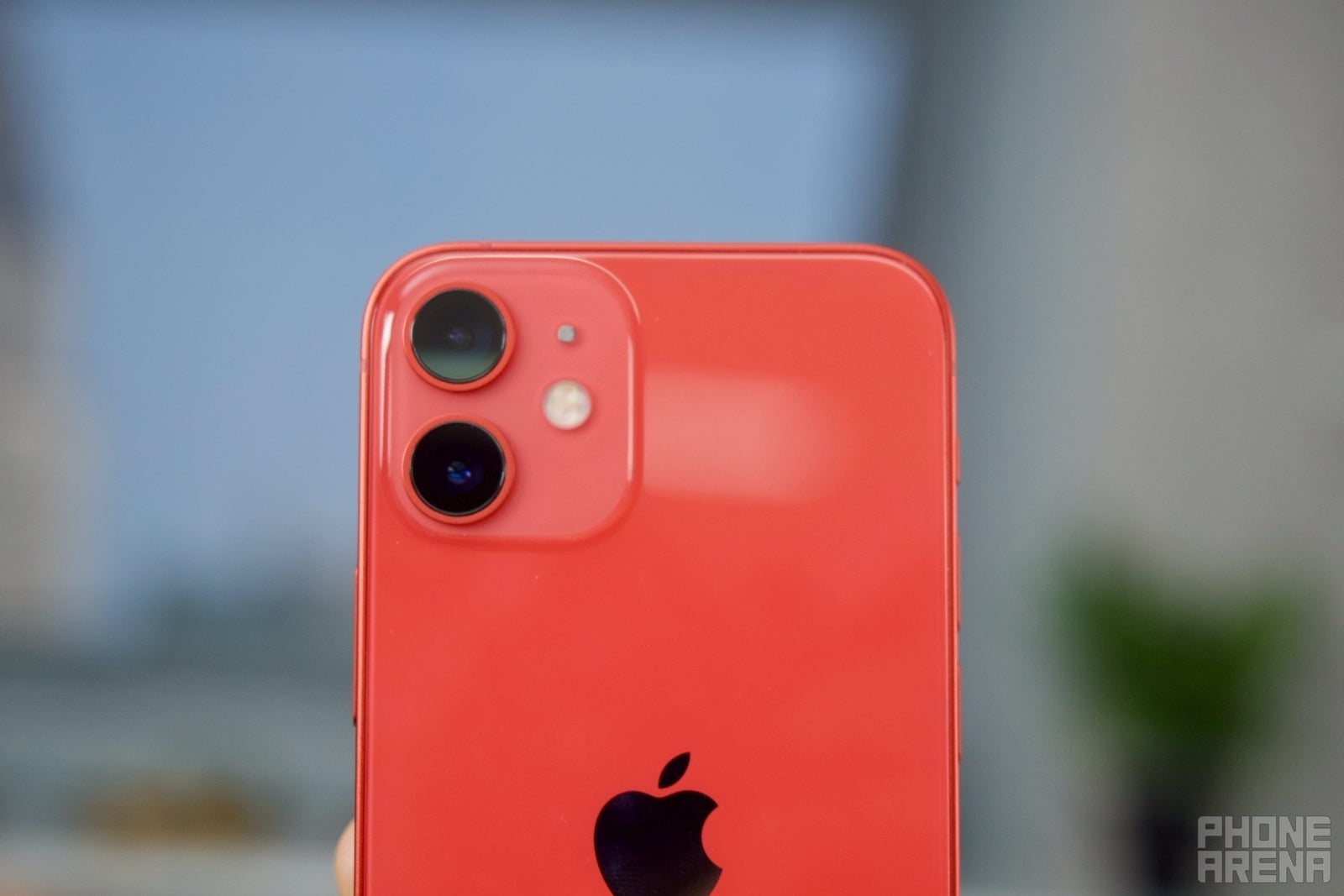 Thing is, viewing and editing this HDR footage is still a bit of a hassle — the format isn't widely supported just yet and can cause you trouble when trying to share it or manipulate it. It's fine, this point will probably be rendered moot as the tech world catches up in a few months, and this review will not age very well. Oops.
iPhone 12 mini speaker quality
Apple's speakers have been sounding phenomenal for some years now. Whether in a tiny iPhone or a big iPad tablet — they are deep, detailed, loud, and crispy. The iPhone 12 mini's size might have you concerned — is there enough room for a proper driver and acoustics in that body?
Turns out, there is. The mini maybe doesn't get as loud as an iPhone 12 Pro Max, but it carries the sound characteristics that we've come to expect from an iPhone. The bass is audible, even though I have no idea where it's coming from, and the overall sound is detailed and balanced. It tends to compress at volumes above 70%, but so do its other siblings.
iPhone 12 mini software
The iPhone 12 mini comes with iOS 14 right out of the box and — if history is something to go by — will very well be receiving regular updates for the next 5 years, all the way up to iOS 19.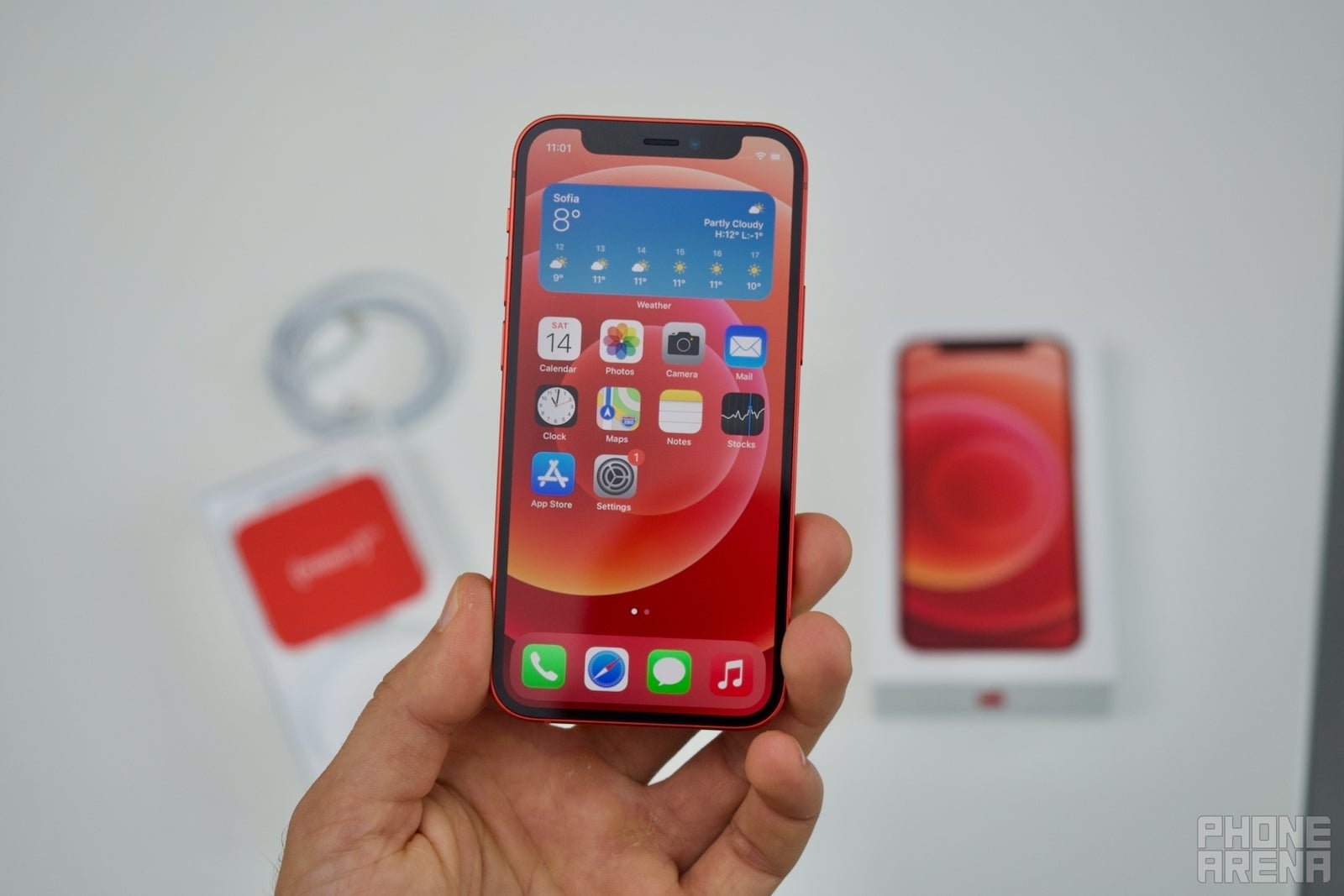 iOS has gotten a ton of flak over the years for being more "locked off" or feeling "limited" in what it can do, though it's only fair to say that it has come a long, long way. Now, we have widgets (admittedly, widgets are no longer cool and kind of feel like they are late to the party here), we have picture-in-picture on the iPhone (finally), and we have an App Drawer *ahem* App Gallery.
You no longer need to hide those apps you never use in a single folder that resides somewhere on the right-most homescreen. Now, you can organize them neatly or even hide a whole homescreen page if you so wish.

It even allows you to choose a default browser and email app, which means you can shunt Apple's beloved Safari browser and Mail app and go for ones of your choosing (as long as it exists on the App Store).
And yeah, Siri will still try to play your music in Apple Music, and you will still have to pray to the Seven Gods if you want to pair up with a Wear OS or Tizen smartwatch. But iOS is much more accommodating than it ever has been and I think that even some of its sworn critics might find it workable if they gave it a try.
iPhone 12 mini 5G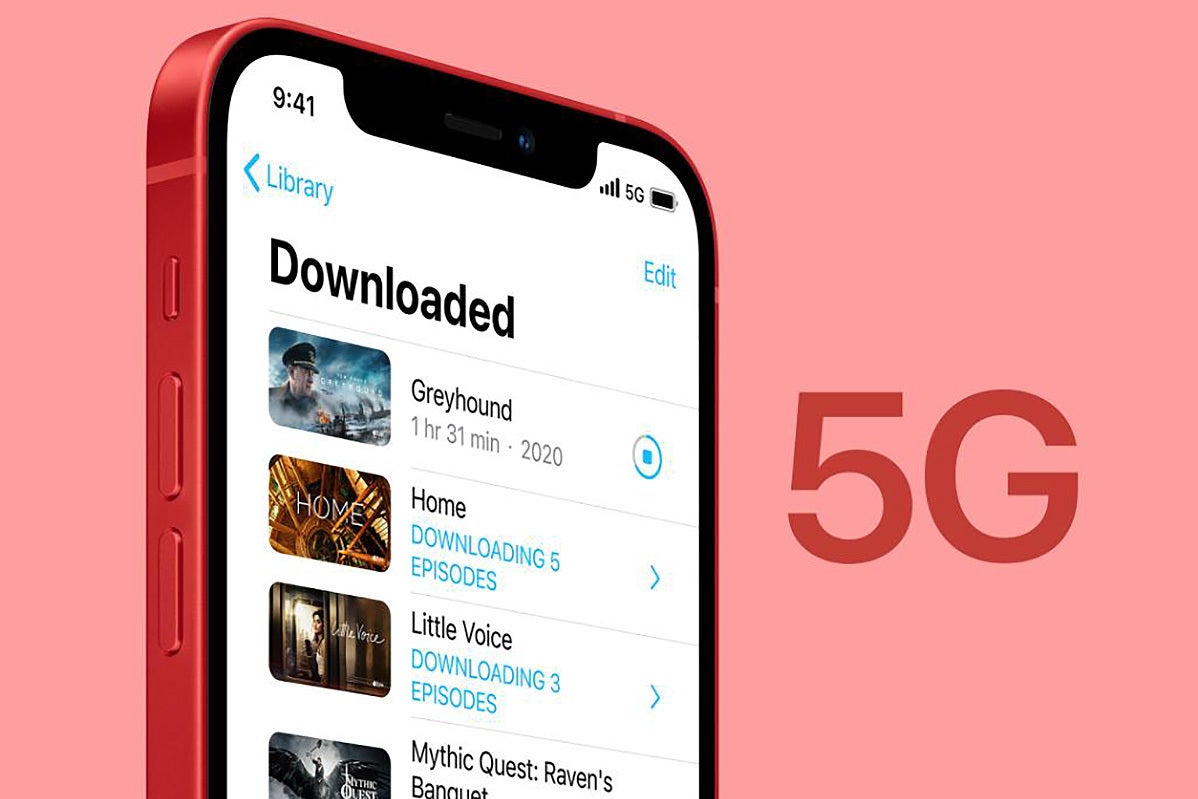 The next generation of network connectivity is here… or it's coming soon. You know what? It's somewhere in-between. You can get 5G if you live in a few designated spots in the world, and you'd better not take a step to the side or you will lose it.
But the networks are growing and the new iPhones are pretty much the only smartphones that are fully prepared for the 5G future. Why?
Well, in order to increase coverage in a timely fashion, both Verizon and AT&T will be utilizing so-called "C-bands", which are currently not supported by any 5G
Android phone
. The iPhone 12, it turns out, is the first phone carrying the auctioned "C-bands" that
will allow Verizon or AT&T to catch up to T-Mobile in 5G coverage next year
.
Currently,
T-Mobile's peak 5G speeds are slower than, say, Verizon's
, but its low- to mid-band spectrum
travels way further
than Verizon's mmWave 5G, hence blankets the entire city of Philadelphia, for instance, with an area which until recently was larger than Verizon's 5G covered nationwide. Word is, AT&T and Verizon are racing to get city-wide coverage with new antennas as we speak.
iPhone 12 mini performance
You've heard it time and again — the "marriage" between Apple hardware and Apple software is what people are after when they get an iPhone. And for good reason — iOS 14 performs fantastic on the little iPhone 12 mini. And the next iterations will do similarly well.
That's, of course, thanks to the Apple A14 Bionic chip that's powering the whole thing, giving the device so much headroom to work with, that we don't expect the iPhone 12 series to be slowing down any time soon.
Unfortunately, a powerful chip needs… well, power. And the iPhone 12 mini packs a mini-sized battery…
iPhone 12 mini battery life
I said it once at the start of the review and I'll say it again here... This phone is not for the poweruser. It's for the person who wants a powerful smartphone for the rare times they take it out of their pocket. It's not for gamers, and with this screen — it shouldn't be. The A14 Bionic is a fantastic chip, but it does need energy to output that power and that 2,227 mAh cell in the iPhone 12 mini is cutting it close. Thankfully, iOS is epic at keeping charge when the phone is in standby. So, for casual use — the iPhone 12 mini will do just fine with nightly charges. For powerusers... well, look to the iPhone 12 or iPhone 11.
The iPhone 12 mini battery lasts 5 hours and 10 minutes playing back videos non-stop from 100% until the phone dies. And that's definitely far below the average, but interestingly, the iPhone 12 mini actually lasted a bit more than the iPhone SE 2020 edition. It will, however, last quite a bit less than the regular iPhone 12 and 12 Pro, which last nearly an hour and a half more on that same test.
And the Android competition? Well, in this test, it's years ahead! A Pixel 5 would last a whopping 8 hours and 49 minutes on the very same YouTube video battery test, while the Galaxy S20 tops the charts at 10 hours and 20 minutes, that's about double the battery life of the iPhone 12 mini!
Charging
The good news is that you can charge it up relatively fast. If you go out and buy a 20 W charger, that is (the 18 W one from the iPhone 11 Pro will do just fine, too). Even the new MagSafe puck can output 15 W of power, so the iPhone 12 mini can claim that it has fast "wireless" charging.
We plugged the iPhone 12 Mini to an 18W Apple power adapter that we had left over from an iPhone 11 Pro, and here are the charging speeds we got:
in 15 minutes -- 15% charge
in 30 minutes -- 43%
in 45 minutes -- 64%
in 1 hour -- 77%
100% FULL CHARGE in 1 hour and 50 minutes
Recommended Stories