Best phones with an IR blaster for all your remote control needs
34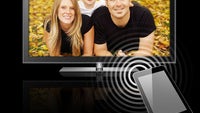 A decade ago, the sole purpose of cell phones' infrared ports was to enable the exchange of data with another device. These were eventually rendered obsolete by the superior Bluetooth technology, which was more reliable and worked from a greater distance.
So why then are we seeing more and more Android smartphones launching with a built-in IR blaster? Well, because it allows the handset to act as a universal remote control. And that's pretty neat. With the help of a pre-loaded app, many Android smartphone models let the user control their TV, set-top box, and receiver straight from their smartphone.
If that's a feature you'd like to have on your handset, then check out our list of best smartphones with a built-in IR blaster.