The best dual SIM phones in 2023 [Buyers guide]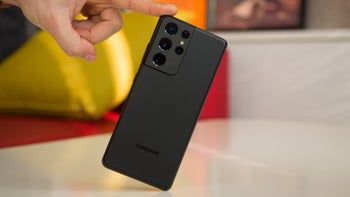 What are the best dual SIM phones to get in 2023? Phones that can run two carrier network connections at once have been around for a while, lurking on the outskirts of mass adoption anywhere but in emerging markets, where they remain very, very popular.
If you want to take advantage of two good carrier plans at once, or use one number for family and friends and another for, say, work – you could use a modern dual SIM phone.
Best flagship dual SIM phones
Samsung Galaxy S22, S22+ and S22 Ultra
Samsung Galaxy Note 20 and Note 20 Ultra
Like the S series, Samsung's Note series support either eSIM or dual SIM depending on your country and carrier. So either variants can easily be used as dual SIM phones. What makes the Note series special is their dedicated stylus and productivity features. Both the Note 20 and Note 20 Ultra come with a slot-in S Pen stylus, meaning it's easily stored inside the phone itself and can be quickly popped out when needed.
Android power users will also be happy to know that the Note series also come with DeX support, a feature that can change your phone's interface to one that resembles a computer, with multi windows and a taskbar, as soon as you connect the phone to a larger screen. The Note 20 Ultra has a smooth 120Hz display like the S series, although the Note 20 only refreshes at the more standard 60Hz.
Apple iPhone 13, 13 mini, 13 Pro and 13 Pro Max
Sony Xperia 1 III
Asus ROG Phone 5
The Asus ROG Phone 5 and its flagship variant – the ROG Phone 5 Ultimate are some of the most powerful enthusiast Android phones to pick up in 2023. Add to that – some of the best dual SIM phones too, as both have slots for two SIM cards.
Google Pixel 6 and Pixel 6 Pro
Google Pixel 5 and Pixel 4a
You can use two SIMs on your Google Pixel 5 – one physical SIM card and one eSIM. Both the Pixel 5 and the Pixel 4a can also connect to 5G while in dual SIM mode.
Asus Zenfone 8
OnePlus 9
Best budget dual SIM phones
If you're on the lookout for the best dual SIM phones on a budget, you've come to the right place. Below are the best affordable dual SIM phones to buy right now.
Samsung Galaxy A32 5G or A72
OnePlus Nord CE 5G
Samsung Galaxy A21
There are plenty of reasons why this is one of Samsung's best selling phones and one of the best dual SIM phones right now. Indeed, aside from having dual SIM variants, the Galaxy A12 has a nice, understated modern design, quad cameras and a large battery for long-lasting usage. It even has expandable storage via microSD and a 3.5mm headphone jack, so it's arguably among the best budget phones, period.
Those are the best dual SIM smartphones and the best eSIM phones to buy right now, in 2023. If you're about to continue your search for the best phone for your needs, you may also find helpful the following picks: