The best dual SIM phones
We may earn a commission if you make a purchase from the links on this page.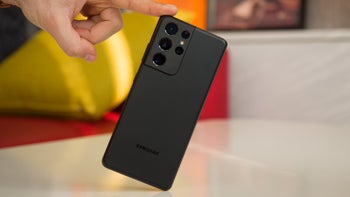 What is the best dual SIM phone? Phones that can maintain two carrier network connections at once have been around for a while, lurking on the outskirts of mass adoption anywhere but in emerging markets, where those are very, very popular. If you want to take advantage of two good carrier plans at once, use one number for family and friends and another for work, or simply can't resist that great new data plan, but your contract still has mileage left in it, a decent dual SIM phone might come to the rescue. But which one is the best dual SIM phone?
Nowadays, we get to have dual SIM devices that are as good as market flagships. In fact, we are getting those same flagships outfitted with two SIM card slots, and have the proliferation of Android handsets in dual SIM havens like China and India to thank for that.
There's never been such a choice of dual SIM phones that are actually up for anything you'd use a modern handset for, or such great value-for-money offerings that can connect to more than one cellular network/plan at once.
That is why we are rounding up the best dual SIM phones money can buy this season, for the times when one Subscriber Identity Module just won't cut it. Yep, this time around
Apple
's iPhones are also in the mix with their virtual eSIM modules. Check'em out.
Best dual SIM phones: Flagships
Samsung Galaxy S20, S20+, S20 Ultra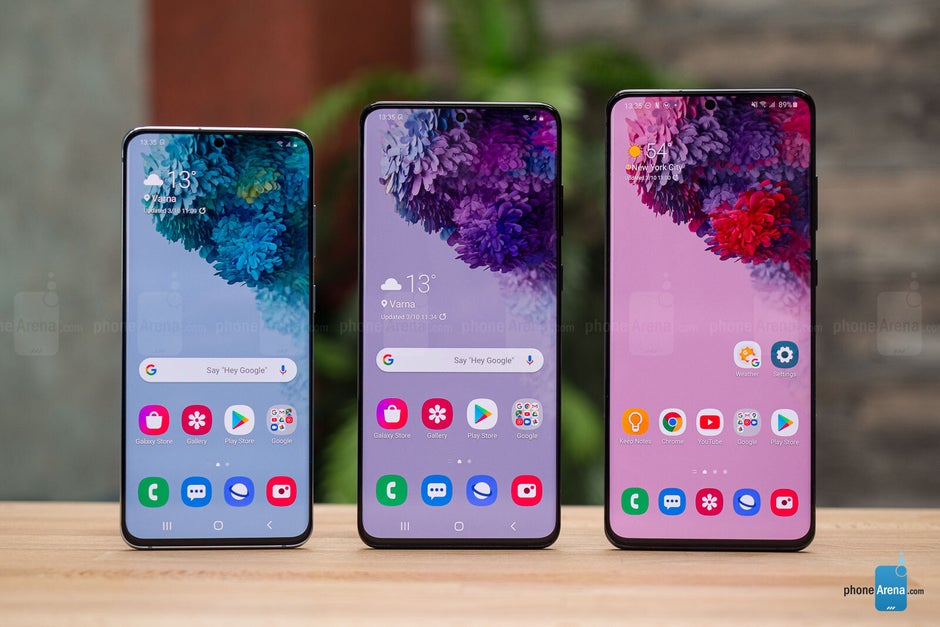 As you probably know,
Samsung
's international variants of its flagship phones come with a home-made Exynos chipset. It is this variant that can also support dual SIM. Samsung does not officially carry these in the States, but if you are feeling extra adventurous, you can buy one off of Amazon.
Now, tread carefully here since the Exynos models don't support all US bands and certainly don't support CDMA networks, like Verizon's.
Otherwise, if you live outside of the US, a
Galaxy S20
is the best dual SIM unlocked phone for many. One of the best dual SIM phones at the moment.
Samsung Galaxy Note 10 DS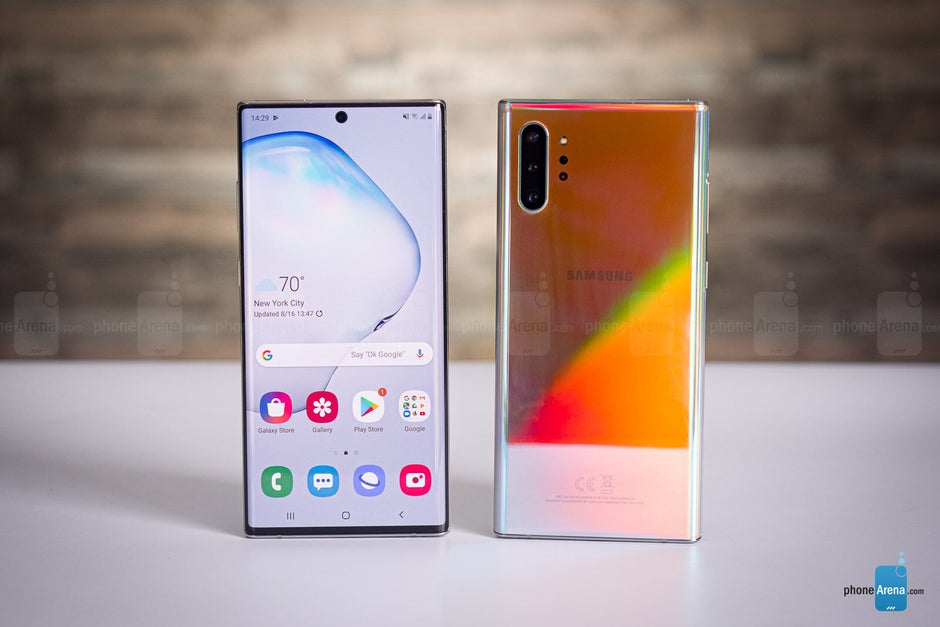 Same here — the
Note 10
and
Note 10+
are absolute beasts and the best S-Pen-toting smartphone Samsung has on offer still and one of the best dual SIM phones right now. Again, if you want it in a dual SIM unlocked version, you will need to scour Amazon for it. And — again — be careful about carrier bands. These will not work on CDMA networks, so Verizon users need not apply.
Apple iPhone 11 Pro and Max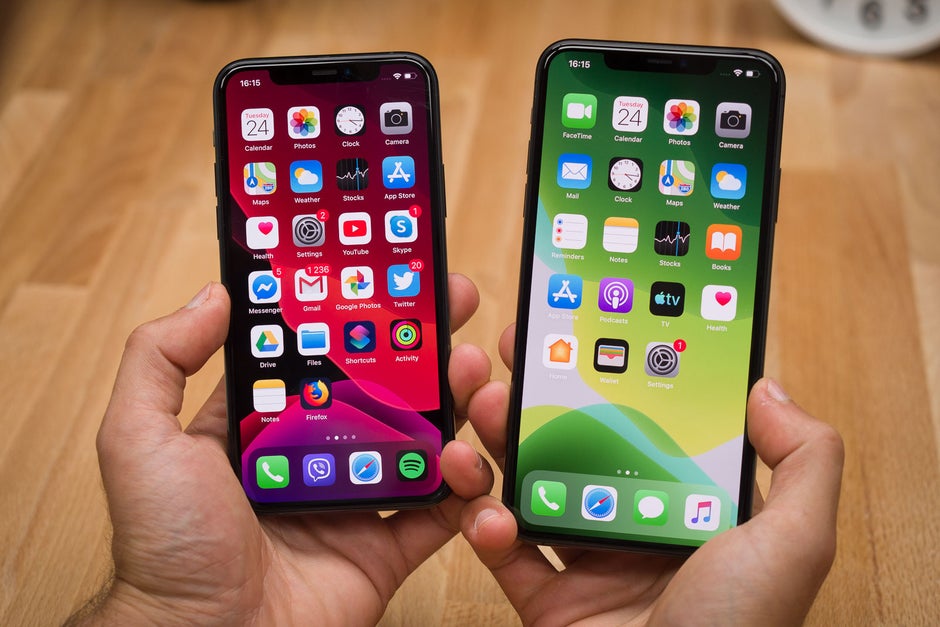 Perhaps the most overlooked feature of the
iPhone 11 Pro
and
11 Pro Max
is their Dual SIM Dual Standby abilities that Apple debuted with their predecessors, after 10 years of deliberation. There have been millions of users, especially in Asia or Europe, carrying an iPhone plus another phone, just because Apple was saving this option for some future "S" year. With major US carriers unleashing the eSIM support, the iPhones' dual SIM option is not only for globetrotters. Are those the best dual SIM phones? It is if you're into iOS.
Sony Xperia 5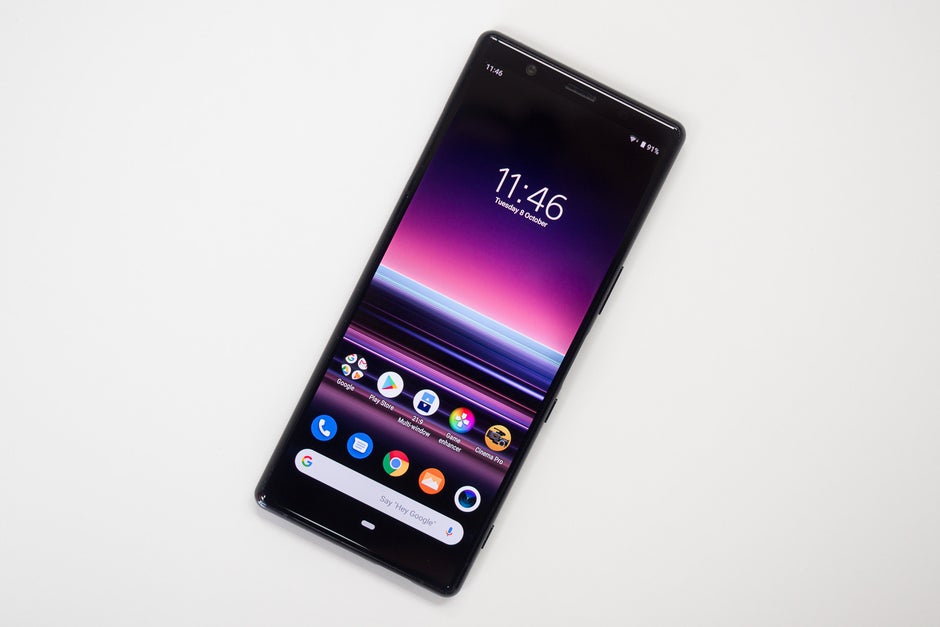 Sony
is just about to release the
Xperia 1 II
, which is why we are holding off from recommending you go and buy the old Xperia 1 right now. However, the Xperia 5 is still the freshest version of a "compact flagship" from Sony you can get. It has the same triple camera and same powerful processor as the Xperia 1, just in a tinier package. And while some software bugs irked us, it's still a gorgeous device and a fantastic little phone.
Huawei P30 Pro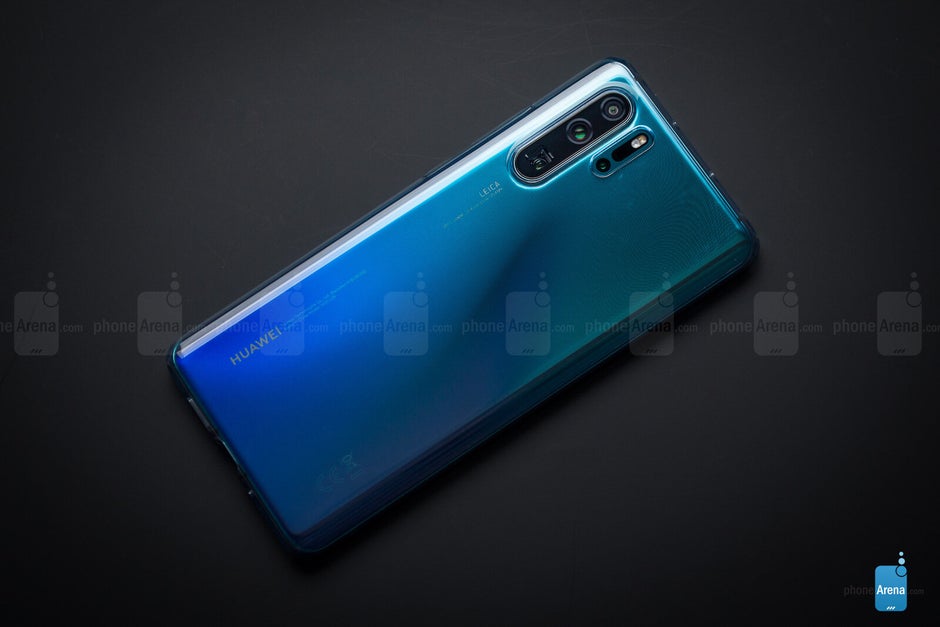 All Chinese flagships are dual SIM phones, but the
Huawei P30 Pro
is a phone that stands out with 5x periscope camera zoom, a spacious waterfall display, and record for the category battery life thanks to the combo of large capacity unit, 7nm chipset, and 1080p display. Best of all - it's the last
Huawei
flagship that comes with a full suite of Google services - a low bar, we know.
Asus ROG Phone II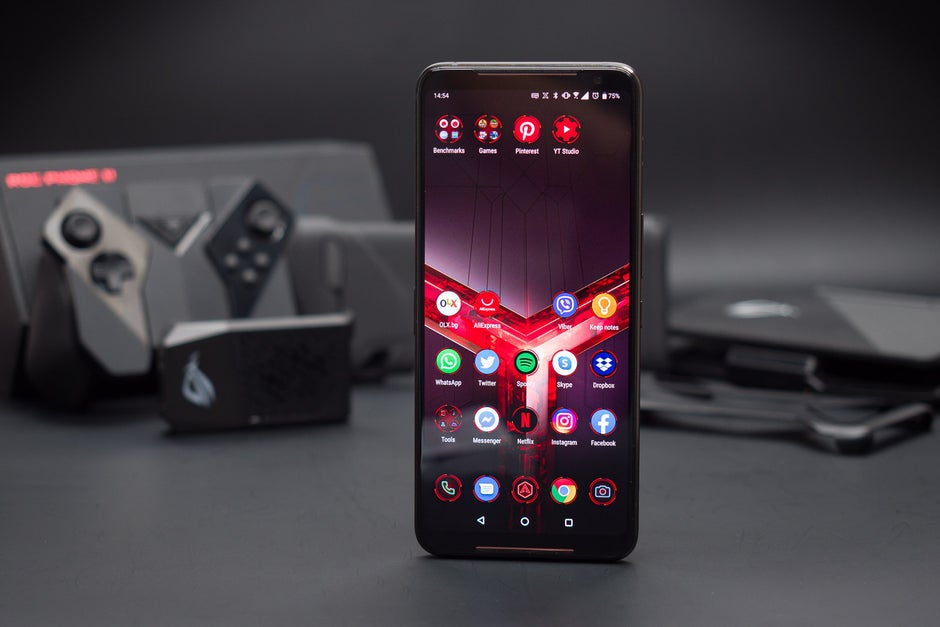 Asus' foray into gaming smartphones is not easy to dismiss. The
ROG Phone
II is a serious piece of hardware, with a huge display, and the proper heft to it. Asus used all of the space of the device's shell wisely — it has stereo speakers, a headphone jack, and room for two SIM cards. It also happens to be super-powerful and have an RGB-lit logo on the back for that extra gamer flair. It is easily one of the best dual SIM unlocked phones out there.
Asus ZenFone 6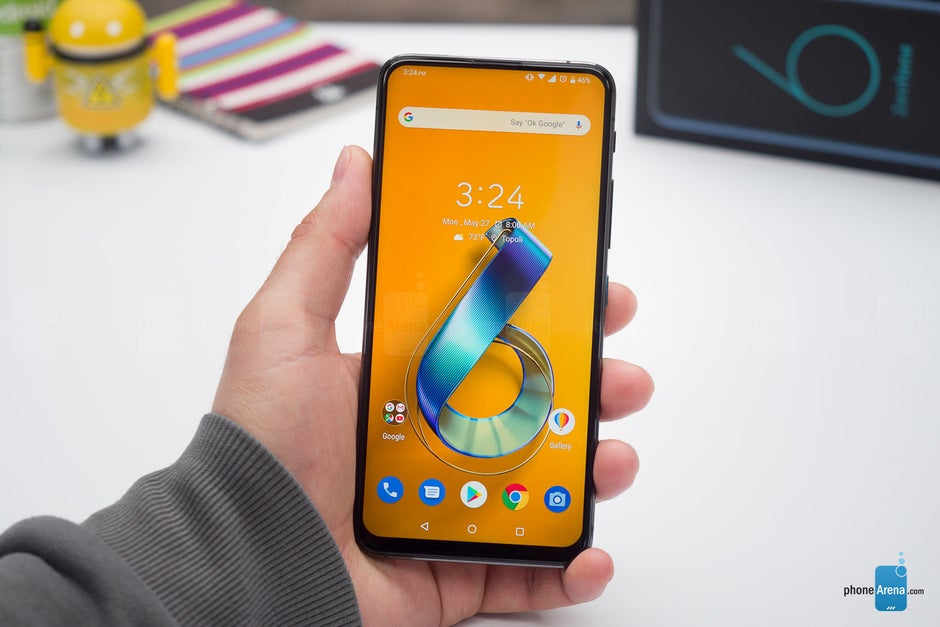 This is Asus' latest flagship as of right now. Released in 2019, the ZenFone 6 has absolutely no notch. Why? Because its main camera module is attached to a motorized rotating hinge, which pops up whenever you want to go into selfie mode. The phone still packs flagship-grade heat, with a Snapdragon 855 processor and plenty of RAM. Its near-stock skin of Android flies fast and buttery-smooth.
Best dual SIM phones: Value for money
OnePlus 7T
While
OnePlus
no longer sells its phone near cost, it's still a better value-for-money proposition than the three top dog brands above that you can actually find on US carriers. While the
OnePlus 7T
camera quality still has to catch up to them all, the rest of the package more than makes up for it.
Priced at just $600 on T-Mobile, it outperforms more expensive Android rivals with a smoother, 90-hertz display that also happens to look great and an incredibly well optimized interface that runs fast. Its battery life is also solid. The only thing that is not quite flagship grade is the camera.
Apple iPhone 11
With a midrange price bordering on $700, and an HD+ display resolution, the
iPhone 11
is not exactly value-for-money when it comes to specs, but it's the entry to the Apple universe for those on the iOS bandwagon, offering premium glass design, jolly palette of colors, excellent camera, and a good battery life.
LG G8X ThinQ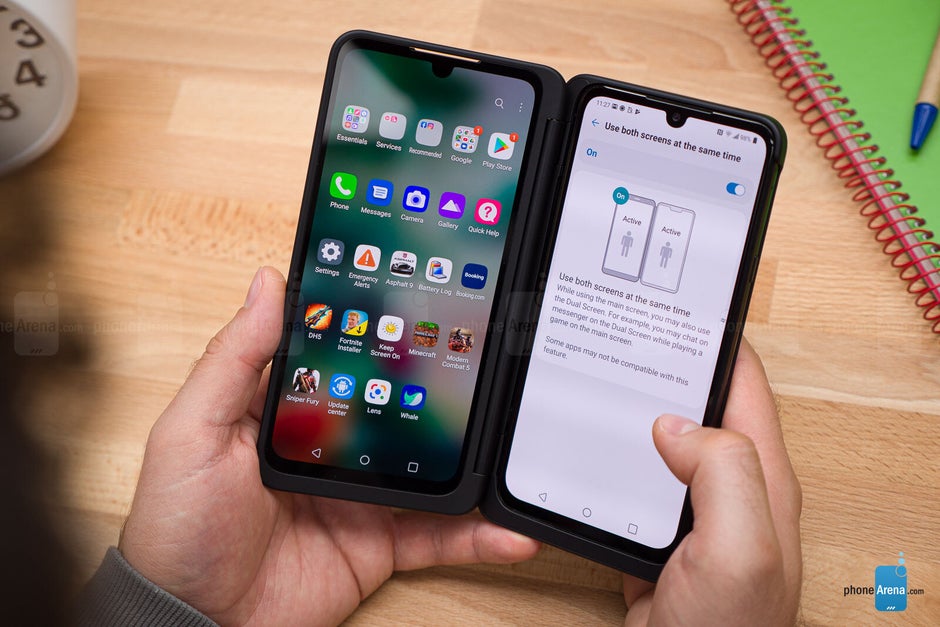 Available in a dual SIM version, the
G8X
in itself might not be the most revolutionary LG phone, but it does come with a dual-screen accessory that turns it into an interesting alternative to foldable phones without the endurance problems. Speaking of endurance, we found battery life from the 4,000mAh pack to be "shockingly" good, and the camera samples turned out very well, too.
Best dual SIM phones on a budget
Motorola One Zoom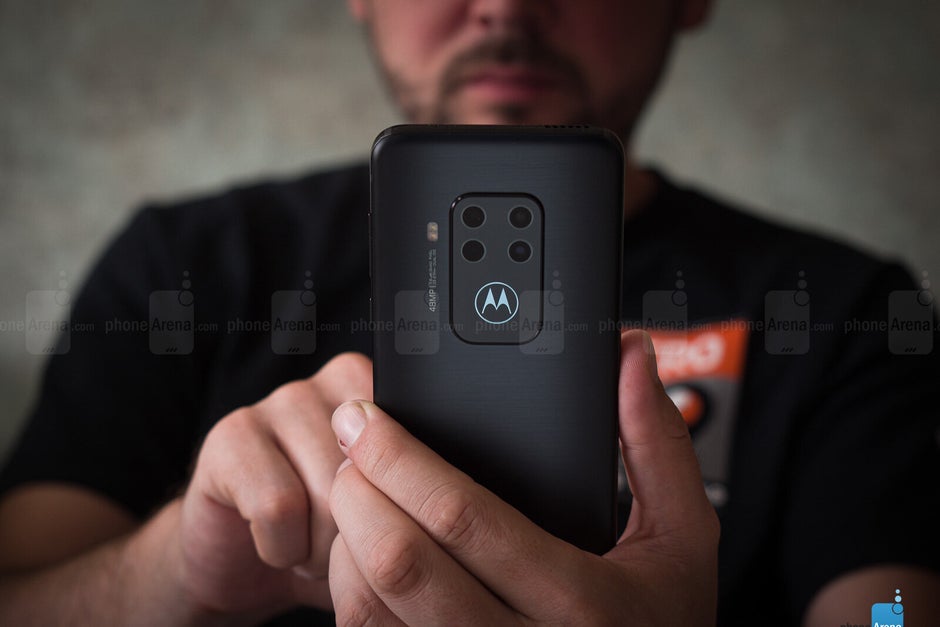 With the fresh One series,
Motorola
brings something for everyone. The
Zoom
moniker indicates a strong camera game, and the phone delivers. It looks cool, it's solidly built, its display is OK, and its camera can pull off some really good shots for its class. At a starting price of $450, and on-sale tag of $360, it's a very, very solid budget option with hybrid SIM card tray that can also house microSD cards.
Google Pixel 3a
You don't get much more budget than sub-$300, and that's where Google's
Pixel 3a
often stands. While not the coolest looking phone, its unapologetically plastic design is a rare durable sight these days, and the camera takes the best pictures in its class. Add a good battery life and fast software updates, and the budget Pixel wears its specs and price with pride.
Moreover, in typical
Google
fashion, the company announced that the astrophotography and improved Night camera features are coming to older Pixel models as well, including its affordable darling here. Just like on the
iPhone 11
series, the dual SIM functionality comes courtesy of a handy virtual eSIM module.
Xiaomi Mi 9T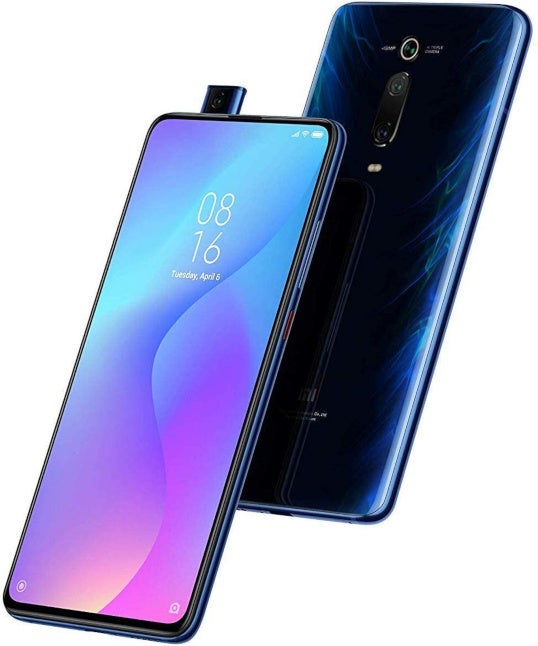 If you want a cool, bezel-less look and you are feeling a bit adventurous — you can always go for a
Xiaomi
phone. For this particular pick, we selected the Mi 9T. It doesn't try to compete by cramming flagship hardware in a cheap shell. Instead, it has an upper-midrange processor in a pretty dazzling, shiny body. What further sets it apart is the selfie camera — it's attached to a mechanized tray, which will retract in the phone's body when the selfie snapper is not needed. Hey, that's a coffee table conversation starter if we've ever seen one!