The best dual SIM phones in 2023 [Buyers guide]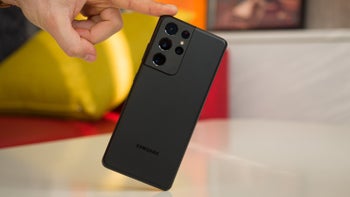 What are the best dual SIM phones to choose from in 2023? Phones that can run two carrier network connections at once have been around for a while, lurking on the outskirts of mass adoption anywhere but in emerging markets, where they remain very, very popular.
If you want to take advantage of two good carrier plans at once, or use one number for the family and friends, and another for work – you could use a modern dual SIM phone.
Below we've rounded up the best dual SIM phones money can buy right now, in early 2023, for those times when one "Subscriber Identity Module" just won't cut it. We now also include Android phones and
Apple
's iPhones that sport eSIM modules, which allow you to switch between providers and can be counted as multi-SIM phones.
Best flagship dual SIM phones
Samsung Galaxy S23, S23 Plus, and S23 Ultra
Samsung
's latest S-series flagships all support eSIM, come with 5G support, and in some regions have proper dual SIM slots also. They're all sporting super-smooth 120Hz displays, pack impressive cameras and the Galaxy S23 Ultra even has S Pen stylus support, which was once limited to the Note series.
The Galaxy S23 phones are not only among the best dual SIM / eSIM phones out there, but arguably among the overall best Android smartphones to pick up right now. If you'd like to learn more about the Galaxy S23 series and their many other features, check out our
Galaxy S23 review
,
Galaxy S23 Plus review
, and
Galaxy S23 Ultra review
.
Apple iPhone 14, 14 Plus, 14 Pro, and 14 Pro Max
The iPhone 14 series are perfect for you, if you're already into Apple's ecosystem, or are looking to switch from Android. All four iPhone 14 models have dual SIM support with nano-SIM and eSIM. You can also use 5G with dual SIM on all of them easily. Of course, as with the other eSIM choices on this list, you'll need a carrier that actually supports eSIM, so make sure to check with your chosen one.
In the US, the carriers that support eSIM are AT&T, T-Mobile USA, Truphone, Ubigi, Verizon Wireless and Visible. In the UK those are EE, O2, Truphone and Ubigi. If you're in another country, you can check for eSIM support for your iPhone at Apple's
eSIM service page
.
Sony Xperia 1 III
Sony
's flagship Xperia 1 III supports dual Nano SIM cards. We also found it to be quite the enthusiast dream phone, with its 4K display, expandable storage, manual camera controls, headphone jack – all features we don't often see in modern flagships.
However, even though this beast of a smartphone is definitely one of the best dual SIM Android phones to get right now, it's also very expensive. Thus, you may want to check out our
Sony Xperia 1 III review
to make sure this is the right phone for you, and what it delivers is satisfactory, before committing to purchasing it.
Asus ROG Phone 6 and 6 Pro
The Asus ROG Phone 6 and its flagship variant – the ROG Phone 6 Pro are some of the most powerful gaming Android phones to pick up in 2023. Add to that – some of the best dual SIM phones too, as both have slots for two SIM cards.
In our
ROG Phone 6 Pro review
we were also particularly impressed with the speaker quality, which is arguably the best on an Android phone to date. On top of that, the ROG Phone 6 series delivers great performance, have super-smooth OLED displays, long battery life, and of course, as they're gaming-oriented – plenty of gamer features. Those include a stylish design with a light-up logo on the back, AirTriggers and support for gaming accessories, such as gamepads. Check our reviews for those two phones to see how all of this looks and feels hand-on.
Google Pixel 6 and Pixel 6 Pro
Both of Google's latest and greatest
Pixel phones
have dual-SIM support. Both are also 5G ready and packing a beefy battery, plus a unique dual-tone back design and a signature wide camera bump.
There's plenty to love here, especially with the Pro model, so long as you're willing to pay a premium price (and it's available in your region). Check out our
Google Pixel 6 review
and
Google Pixel 6 Pro review
for details and camera samples.
Google Pixel 5 and Pixel 4a
You can use two SIMs on your Google Pixel 5 – one physical SIM card and one eSIM. Both the Pixel 5 and the Pixel 4a can also connect to 5G while in dual SIM mode.
In our
Google Pixel 5 review
we found
Google
's flagship to be very light and clean in design, with strong battery life, a bright display and of course – excellent camera performance. And since this is a Google phone, you can expect to be one of the first to get the latest Android updates, such as the upcoming
Android 12
.
Asus Zenfone 8
This Asus flagship has two SIM slots for dual Nano SIM cards. It also has 5G support, like most other modern Android flagships, making it one of the best dual SIM phones right now. During our
Asus Zenfone 8 review
, we were happy to point out that it has a headphone jack, fantastic performance and a very comfortable design. It's also water and dust resistant, plus its dual cameras aren't too shabby. Considering its price, this is a well-rounded flagship with dual SIM support.
OnePlus 9
This "flagship killer" by OnePlus also sports dual SIM slots for using two SIM cards simultaneously. It sports a nice, albeit somewhat average design, it's a great performer and has a beautiful 6.5-inch OLED screen. And as we pointed out in our
OnePlus 9 review
, its camera performance should please most users.
Best budget dual SIM phones
If you're on the lookout for the best dual SIM phones on a budget, you've come to the right place. Below are the best affordable dual SIM phones to buy right now.
Samsung Galaxy A32 5G or A72
The Galaxy A32 5G and A72 both have dual SIM models, but their availability varies, so make sure you're looking at a dual SIM variant before purchasing. These are both very well priced budget Samsung phones with respectable modern designs and solid battery life. Check out our
Galaxy A32 5G review
and
Galaxy A72 review
if interested to learn more about them.
OnePlus Nord CE 5G
This is one of OnePlus' most well-rounded, well-priced smartphones which is also among the best budget dual SIM phones to pick up right now. Aside from dual SIM and 5G support, the Nord CE impresses with its good performance and bright, smooth (90Hz) 6.4-inch OLED display. Check out our full
OnePlus Nord CE 5G review
if you'd like to familiarize yourself with this budget dual SIM phone better.
Samsung Galaxy A21
There are plenty of reasons why this is one of Samsung's best selling phones and one of the best dual SIM phones right now. Indeed, aside from having dual SIM variants, the Galaxy A12 has a nice, understated modern design, quad cameras and a large battery for long-lasting usage. It even has expandable storage via microSD and a 3.5mm headphone jack, so it's arguably among the best budget phones, period.
Those are the best dual SIM smartphones and the best eSIM phones to buy right now, in 2023. If you're about to continue your search for the best phone for your needs, you may also find helpful the following picks: