Stories you shouldn't have missed this week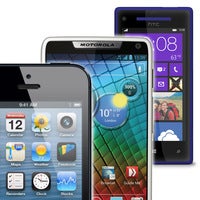 Another exciting week full of smartphone announcements and interesting news is behind us. And now that the dust has finally started to settle, it is time to take look back at the stories you shouldn't have missed this week.
To start, the
iPhone 5
is now on sale and its sales figures are expected to be astronomical. (Our
iPhone 5 review
is up, by the way.) Meanwhile in London, Motorola unveiled the first smartphone to break the 2.0GHz barrier, namely the
RAZR i
, sporting an Intel processor. HTC also gave us a few smartphones to look forward to - the Windows Phone 8 powered 8X and 8S, which are expected to come in November. More information about these and other interesting stories is available at the links below!
SUBSCRIBE TO OUR NEWSLETTER!