Best video players for Android
12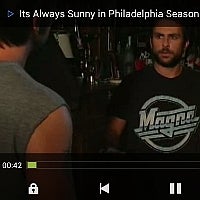 Not all Android handsets are created equal when it comes to video playback - some support Divx/Xvid/MKV video files out of the box, others don't, some can load subtitles if you need them, and others, well... can't.
Thankfully you always have the Play Store to remedy all your manufacturer-UI-overlay-and-preloaded-apps pains that are so common, and video players fit right into the category where these issues can be easily solved with capable third party apps, so we round up a few of the best ones for your convenience.
Not only sporting rich video/audio codecs and subtitle support, they also allow streaming the huge collections from your NAS drives or shared media folders, you can use gestures to change the volume and screen brightness, or forward/rewind, even zoom while playing.
Unfortunately, there is no video player out there that does it all, so you'd have to get a few that do one niche activity or another better than the most popular players, but, especially on a big screen Android device, stellar video playback is worth all minor hassles.