Water-resistant JBL Flip 5 and kid-friendly JBL JR POP wireless speakers announced at CES 2019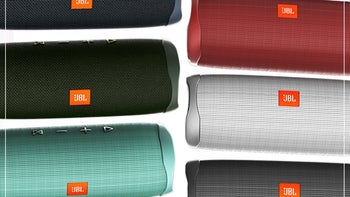 There's a good reason why anyone attending CES 2019 should pass by JBL's booth. Earlier today, the brand unleashed an avalanche of new audio products, including high-end amplifiers, home speakers, and a
whole bunch of new Bluetooth earphones
. Also on display is the brand new JBL Flip 5 wireless speaker, the successor to the hugely popular Flip 4 from 2017.
Overall, the JBL Flip 5 doesn't look hugely different from its predecessor. It does, however, come with a tweaked acoustic design and features "racetrack-shaped" drivers – a fancy term for an oval, we suppose. The increase in excursion and surface area allows the new drivers to move more air, which should translate to a boost in bass output.
Sound properties aside, the JBL Flip 5 has an IPX7 water-resistance rating, built-in speakerphone functionality, and offers 12 hours of battery life. Bonus points go for the inclusion of a USB Type-C port for charging. There's no support for Wi-Fi audio streaming. Virtual assistant support isn't being mentioned either, but given the price point of the speaker, we can't really complain. The JBL Flip 5 will come in no less than 11 colors when it is released in spring for $100.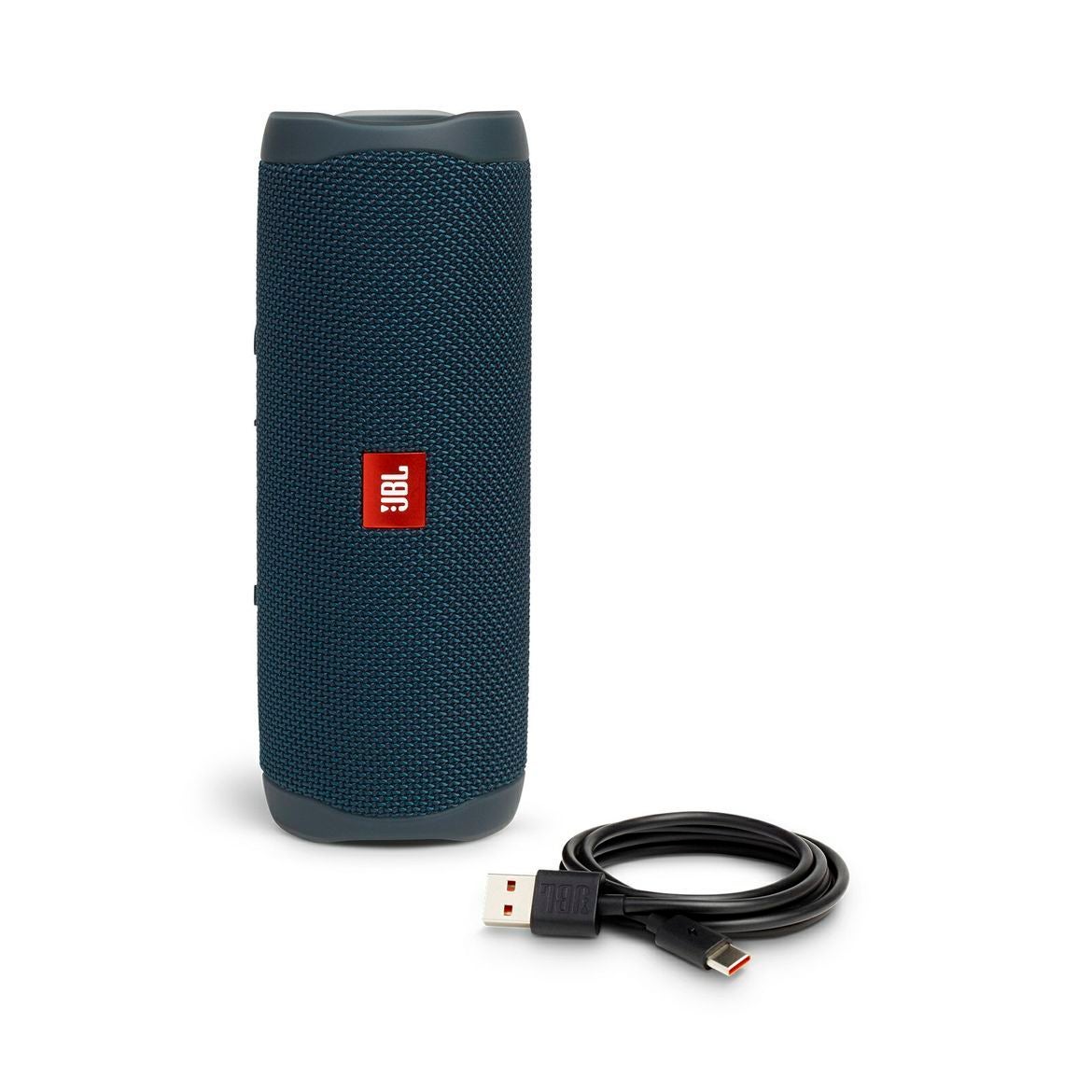 The JBL Flip 5 is a water-resistant Bluetooth speaker with 12 hours of battery life
Curiously, JBL also announced a brand-new Bluetooth speaker made for kids – the $30 JBL JR POP. Will it automatically filter out those naughty tracks with dirty lyrics? Probably not. It is, however, designed to take a beating, so don't be fooled by the colorful paint job it comes in.
On the technical side, the JBL JR POP is IPX7 water-resistant and lasts 5 hours per charge while a colorful LED light show complements the Mary Poppins movie soundtrack blasting through its single speaker. Stickers are included in the box!