2018 iPad Pro vs old iPad Pro: what's different and should you upgrade?
16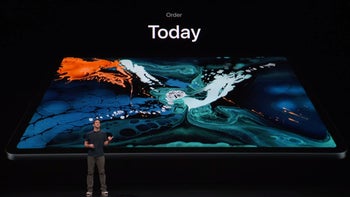 As expected, Apple today gave us a couple of new iPad Pro models to drool over. They're pretty, powerful, and packed with potential, but they're also pricey and... probably not a wise purchase if you own an older iPad Pro already. Or are they? Let us try to break things down and see what makes the new iPad Pro different from an old iPad Pro and whether you really need to upgrade.
Design
There's no doubt about it: both new iPad Pro variants look outstanding. Apple trimmed the bezels and rounded the display corners to deliver a tablet that's stunning to look at. What you gain by upgrading, however, is a better screen-to-body ratio. If you're coming from an older 9.7- or 10.5-inch model, you'll have more screen space within the same or smaller footprint. Similar is the case for those upgrading from an old to the new 12.9-inch variant.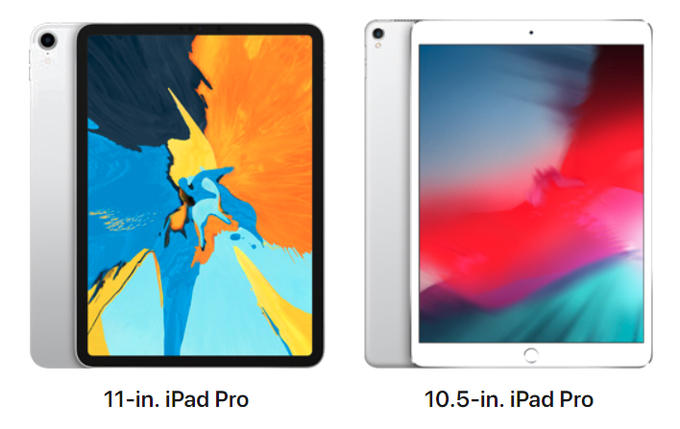 But in the process of crafting these new iPads, a few features have been sacrificed. The new 11- and 12.9-inch iPad Pro don't have a headphone jack. Apple will be selling a $9 dongle for those who absolutely must have analog audio. A home button is also absent. Instead, the tablets are unlocked with Face ID while UI gestures have replaced the home button's functions.
Another important tweak is the replacement of Apple's proprietary Lightning port with a standard USB Type-C connector. That's bad news if you already have a bunch of accessories relying on a Lightning connector to work, but good news for the industry as a whole. The USB-C port on the new iPads will allow you to more easily connect them to external monitors and storage devices (
UPDATE:
It appears that the new iPads do not support external storage devices at this time). You'll even be able to charge an iPhone if you have a USB-C to Lightning cable!
Display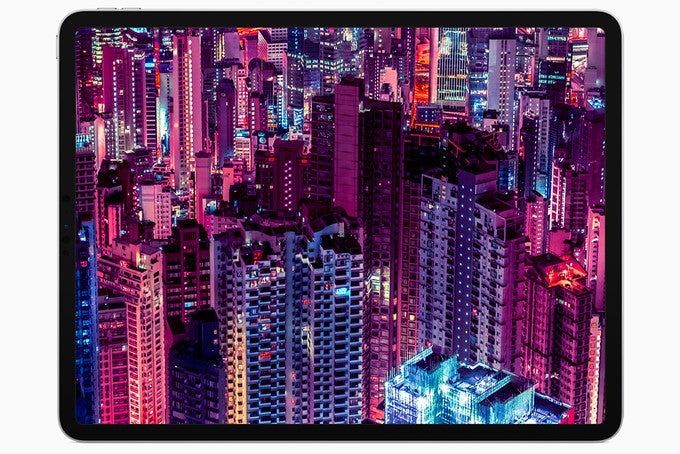 Screen quality alone isn't a reason to upgrade to a 2018 iPad Pro. Indeed, Apple's newest tablets have displays that are bright, colorful, and of high resolution, but that was also the case with the 10.5-inch model from last year. Those coming from a 2015 or a 2016 iPad Pro will see a bigger difference as they'll get to experience wide colors, automatic white balance adjustment, and a 120Hz display refresh rate – a feature Apple calls ProMotion.
Apple Pencil
Love the Apple Pencil on your current Apple Pro? Well, tough luck: if you're upgrading to a 2018 iPad Pro model, you'll need to get the second-generation Apple Pencil as well since the old one is not compatible with the new iPad Pro. But an upgrade brings a few welcome features. The new Apple Pencil charges wirelessly and sticks to the side of a new iPad Pro using magnets. Plus, you can switch between brushes with a double tap.
Processor and memory
The iPad Pro lineup has always been powered by Apple's most capable A-series mobile chips. Under the hood of the 2018 models we find the A12X which is, naturally, Apple's most powerful yet. Truth to be told, all of this processing power would be overkill for many users, but those who do a lot of video or image editing on their iPad Pro could benefit from an upgrade to one of the newest iPad Pro models – especially when a full-fledged version of Adobe Photoshop is coming to the iPad in 2019.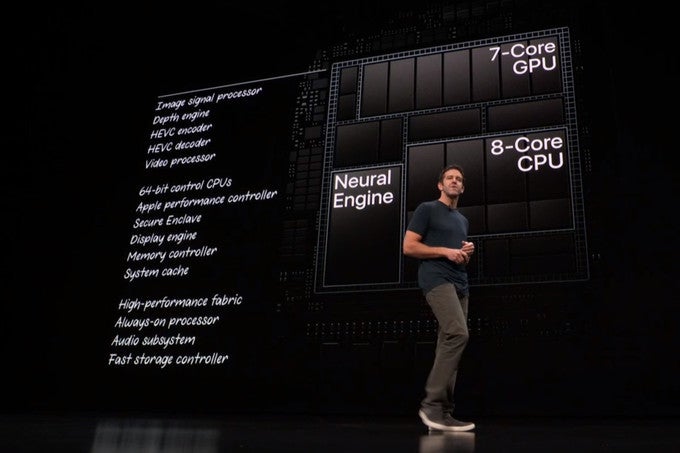 For the first time in history, Apple is launching an iPad with up to 1TB of built-in storage. Again, this is much more than what an average user would ever need, but professional users could benefit from the extra gigs – as long as they can afford the luxury. Alternatively, there's the base 64GB option, as well as the 256 and 512GB variants filling the gap.
Camera and selfies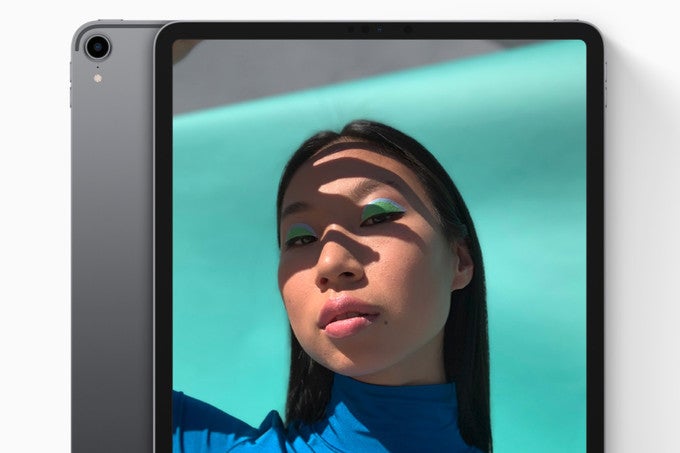 Taking photos with a tablet is and has always been a silly event to observe, but people seem to do it anyway. And the results out of the 2018 iPad Pro shouldn't disappoint: the tablets have 12MP of resolution and can shoot 4K video. No less importantly, they're the first iPads to get Smart HDR, which is also found on the iPhone XS and XR.
And at the front, the TrueDepth camera (used for Face ID) enables several tricks. The two new iPads are the first Apple tablets to get Animoji, Memoji, and selfie portraits – neat if you're into those.
Battery and charging
Battery life on the new iPads should be comparable to that on older models, with Apple promising
"up to 10 hours of surfing the web on Wi‑Fi, watching video, or listening to music."
Browsing the web while on a cellular network shortens the estimate to 9 hours.
What's cooler is that the new iPads will most likely charge faster. That's because they're bundled with a 18-watt wall adapter which is significantly more powerful than the 12-watt bricks that came with older models. And since the new iPads have a USB Type-C charging port instead of a Lightning one, you'll be able to charge them with the same adapter included with the latest MacBook laptops.
Conclusion
This probably won't come as much of a surprise. Starting at $799 – plus another $129 if you want an Apple Pencil – a 2018 iPad Pro is quite the investment. Sure, it's an awesome piece of kit, but unless you have plenty of disposable cash, an upgrade from last year's iPad Pro is probably not going to be worth it for most people. But if you're coming from an iPad Pro with a bit more miles on the meter – and if you actually use that to get some serious work done – then yes, chances are you'll appreciate what the latest iPad Pro has to offer.
Read more:
Recommended Stories